July 10, 2018 | Drying Tears for a Profit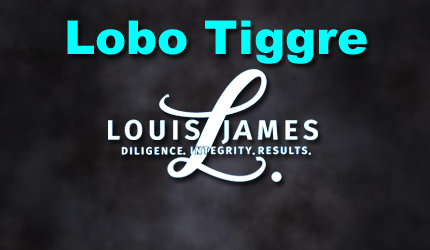 Lobo Tiggre, aka Louis James, is the founder and CEO of Louis James LLC, and the principal analyst and editor of the Independent Speculator. He researched and recommended speculative opportunities in Casey Research publications from 2004 to 2018, writing under the name "Louis James." While with Casey Research, he learned the ins and outs of resource speculation from the legendary speculator Doug Casey. Although frequently mistaken for one, Mr. Tiggre is not a professional geologist. However, his long tutelage under world-class geologists, writers, and investors resulted in an exceptional track record. The average of the yearly gains published for the flagship Casey publication, the International Speculator, was 18.5% per year during Tiggre's time with the publication. A fully transparent, documented, and verifiable track record is a central feature of IndependentSpeculator.com services going forward. Another key feature is that Mr. Tiggre will put his own money into the speculations he writes about, so his readers will always know he has "skin in the game" with them
I had an interview scheduled for today, but it was postponed at the last minute. I'd rather post nothing than waste people's time with content that has no real value, but a source of mine in Peru happened to send me this striking YouTube link today. It's about informal (illegal) miners of the sort I often encounter on my due diligence trips around the world. The video is in Spanish, but the report on the conditions such miners suffer in pursuit of a meager living are easy to see and understand. Key points:
1] The miners set out at 1am every day, climbing 2,500 meters up to where they can work from dawn to dusk on the bit of gold vein they've claimed.
2] There's no power, water, or sewage. Cholera was already breaking out at the time of the report.
3] There's no doctor or medicine. The weeping woman in the video is the widow of a miner who died when the tunnel he was digging collapsed on him.
4] The criminals who shake the miners down for a share of their profits are the police.
5] The old man at the end is 72, and had been working for eight hours the day he was interviewed.
I think this is worth sharing because it shows how many desperate people there are left in the world who want nothing more than a chance to work and earn a living. This is something modern mining can give them, long with training, clothing, safety equipment, medical care, good food, and much, much more. This is a major reason why I never feel bad about my involvement in extractive industries. Modern life requires the minerals produced, but when it's done right, mining also benefits the locals and countries where it happens, as well as shareholders.
This is more than a win-win scenario. Resource speculation is more like a win-win-win-win scenario.
Don't let Hollywood movies, ignorant eco-extremists, or anyone else make you feel bad if you invest in this space.
STAY INFORMED! Receive our Weekly Recap of thought provoking articles, podcasts, and radio delivered to your inbox for FREE! Sign up here for the HoweStreet.com Weekly Recap.