June 28, 2018 | While Others Take Vacation, I'm Preparing to Take Profits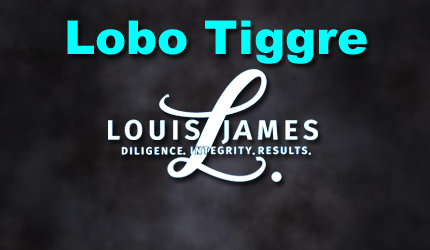 Lobo Tiggre, aka Louis James, is the founder and CEO of Louis James LLC, and the principal analyst and editor of the Independent Speculator. He researched and recommended speculative opportunities in Casey Research publications from 2004 to 2018, writing under the name "Louis James." While with Casey Research, he learned the ins and outs of resource speculation from the legendary speculator Doug Casey. Although frequently mistaken for one, Mr. Tiggre is not a professional geologist. However, his long tutelage under world-class geologists, writers, and investors resulted in an exceptional track record. The average of the yearly gains published for the flagship Casey publication, the International Speculator, was 18.5% per year during Tiggre's time with the publication. A fully transparent, documented, and verifiable track record is a central feature of IndependentSpeculator.com services going forward. Another key feature is that Mr. Tiggre will put his own money into the speculations he writes about, so his readers will always know he has "skin in the game" with them
There is a well-known pattern of lower market volume and less corporate activity during the Northern Hemisphere's summer.
So many European and North American families take their vacations over the summer, it pulls many brokers, bankers, company executives, and investors away from the markets for days or weeks at a time. The reduced news flow and lighter activity levels tend to cause share prices to slump over the summer. Hence the old market adage: "Sell in May and go away."
This pattern tends to be even more pronounced in the mineral exploration business.
That's because so many projects shut down during Northern Hemisphere winters. They start up again after the snow melts, but it takes time to get going—and for material results to come back from the assay labs. That can take so long, many companies will continue reporting results from the previous summer's work well into winter. For the same reason, there tends to be less news in the summer when the work is actually being done. The labs are busy, and it takes time to get results.
There isn't always a summer slump in resource stocks, but there often is. The low volume can result in big share-price declines simply because one bored investor decides to sell a lot of stock when few are buying. Shares in good companies can drop 20%, 30%, or even 40% with no bad news.
Of course, there are tremors shaking markets around the world this summer. There are good reasons why some stocks are selling off that have nothing to do with seasonality. That's true in the resource sector as well as in the broader markets.
But this doesn't change the essential point, which is that when value stays the same but prices are lower, that's an opportunity.
Remember: the idea is to buy low and sell high.
If other people taking vacations and the post-winter lag in exploration news offers me a chance to do the buy low part, I'll take it. If trade war fears or other global issues give me more chances to buy low, I'd take them too.
And I am.
This year, now that I run my own business, I'm finally able to buy stocks I want to own again. I just wrote about four new stocks I'm buying in this month's Independent Speculator. I've averaged down on the stock I wrote about Monday.
I couldn't be happier with the opportunities to buy low while others vacation. This is how the stage is set for the profits I expect to take later…
But that's something I should be very clear about:
I do not expect any of my stocks to shoot up tomorrow.
Any or all of my speculations could go lower before the ones that turn out to be winners head north.
I'm not calling any sort of bottom.
I'm diving in this summer, but there's no lifeguard on duty in this pool.
I'm buying because I see undervalued assets in hand—and a lot more value to be added soon.
I am… The Independent Speculator.
What a joy to be back in the swim of things again!
STAY INFORMED! Receive our Weekly Recap of thought provoking articles, podcasts, and radio delivered to your inbox for FREE! Sign up here for the HoweStreet.com Weekly Recap.