June 20, 2018 | Psst! Hey, Buddy! Buy Oil Stocks! 3 Ways to Play the Coming Surge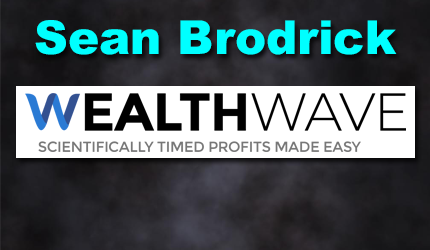 Sean is the natural resource analyst for Weiss Ratings. You can read his thoughts on gold, oil, cannabis, uranium and other natural resources at Wealth-Wave.com
Oil markets have seen a bull market in bearishness recently, with one market wag after another coming out to call a top.
The prices of oil-leveraged companies didn't wait, falling hard and fast.
And now, you have a great opportunity … to go long those very same stocks.
Here's the scoop …
Russia and Saudi Arabia are chin-wagging some kind of oil-production hike. The decision by the Organization of the Petroleum Exporting Countries (OPEC) and a non-aligned group led by Russia to cut production 18 months ago was a smashing success.
In May, OPEC had hit 162% of its agreed-upon cuts! Wow. This is due to steep cuts in Venezuela — as well as some others.
The nations led by Russia include Mexico, Kazakhstan, Oman and some others. That group saw a compliance rate of 54%. Not so good.
But combined with OPEC's cuts, their collective efforts were enough to boost the price of oil to a three-year high. Here's a chart I made on Stockcharts.com.
Brent crude, the international benchmark, and America's West Texas Intermediate follow the same path. But WTI is currently about $8 per barrel cheaper than Brent.
So why is OPEC so compliant? Mainly Venezuela. That country's economy is imploding, and taking its oil exports along with it. Venezuela had pledged to lower its output by 95,000 barrels per day (bpd). Instead, its output dropped by about 675,000 bpd.
With prices high, Russia and its group — along with many OPEC members — are ready to cash in. Russia is talking about boosting production by 1.5 million bpd. Saudi Arabia gave the high-sign that it was ready to talk. That's what sent oil shares into a tailspin.
But stop the presses! It turns out the coming hike may be much smaller than expected. The number being bandied about is between 300,000 and 600,000 barrels per day.
That kind of hike can easily be absorbed by the growing global economy. And suddenly, all the people who sold their oil-leveraged stocks in the last three weeks are thinking they sold at the wrong time.
Wait, there's more! On Monday, Goldman Sachs reiterated its call that Brent crude prices would go HIGHER over the summer. Goldman expects Brent to climb to $82.50. That's a rise of about 13%!
Why? Goldman points out that crude oil stockpiles in countries belonging to the Organization of Economic Co-operation and Development (37 western nations) are 4% below their five-year average.
Even if OPEC opens the taps this summer, Goldman says, stocks are still too low.
But what about the fact that crude oil production from the seven major U.S. shale plays is projected to climb 141,000 bpd in July alone? That's according to the Energy Information Administration. Goldman says that's STILL not enough.
Now, excuse me while I have a Ron Popeil moment. "But, wait! There's more!"
A group of OPEC hardliners, led by Iran, says they will veto any production increase.
Now, why would that happen? Maybe because some OPEC members would have real trouble raising production. Here's another chart from Bloomberg …
You'll see that Mexico, a member of the Russia-led group, is also on that list of countries unable to raise production as much as they are allowed. I guess things are tough all over.
So, will OPEC raise production at all? I'd say yes. It's true that Iran and Saudi Arabia hate each other with the white-hot heat of a thousand desert suns. They're fighting a proxy war in Yemen right now. But in the spirt of greed, everybody will get something.
But maybe it will be at the lower end of that 300,000 and 600,000 barrels per day.
The fact that we don't know exactly what will happen adds volatility to this market. Still, if you are comfortable with risk, here are some ideas of low-hanging fruit.
Tanker stocks: There are a bunch of these in the Guggenheim Shipping ETF (NYSE: SEA). It also pays a 1.66% dividend. And the trading volume isn't too bad, averaging 106,720 shares per day.
Oil equipment stocks: You'll find many of these in the SPDR S&P Oil & Gas Equipment and Services ETF (NYSE: XES). It's very liquid, with average volume of 822,550 shares per day.
Exploration and Production: There are plenty of these in the SPDR S&P Oil & Gas Exploration and Production ETF (NYSE: XOP). Its average volume is more than 19 million shares per day.
Indeed, there are plenty of ways to play the next leg higher in oil. Just be prepared for volatility, and don't forget to grab gains along the way.
All the best,
Sean
STAY INFORMED! Receive our Weekly Recap of thought provoking articles, podcasts, and radio delivered to your inbox for FREE! Sign up here for the HoweStreet.com Weekly Recap.