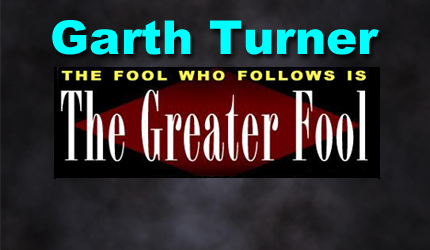 A best-selling Canadian author of 14 books on economic trends, real estate, the financial crisis, personal finance strategies, taxation and politics. Nationally-known speaker and lecturer on macroeconomics, the housing market and investment techniques. He is a licensed Investment Advisor with a fee-based, no-commission Toronto-based practice serving clients across Canada.
There's no 20% go-away foreign buyer's tax in Washington States. No speculation tax punishing people from, say, California or New York who want to own a property there. Seattle, a bustling and growing city, has no empty houses tax forcing owners to become landlords. No luxury tax on high-end homes. No socialist state government, either. But the governor and senators are Dems while the Congresspeople (as we say in Canada) are red.
So here's the news: 26% of all apartments in downtown Seattle are empty, while across the line in Vancouver there's a vacancy rate of about zero. In the Washington state capital tenants are in the driver's seat, as landlords are giving away free rent, gift cards, free cable and other incentives to attract them. In one week a local reporter found 112 area apartment buildings offering free rent.
A year ago Seattle had the fasting-rising rents in America, thanks to its thriving tech industry and the incredible buzz the city has generated among young workers, supported now by a world-class entertainment zone. But no more. Out of 25 top US markets for rent growth, this city now ranks 22nd. Rents, in fact, are dropping – after soaring over 7 years to the extent the average two-bedder now goes for $2,000 a month.
Vancouver comparison? Well you'd be lucky to find a nice one-bedroom place in downtown VYR for two grand, with two-bedroom units averaging $3,100 – a 50% increase over Seattle. The average house in that city, by the way, costs less than $850,000, or about half that in the delusional metropolis to the north, now being made even more expensive by Comrade Premier Horgan and his tax-and-spend disciples.
The vacancy rate in Seattle is not because the city's in the decline, by the way. Quite the opposite. The home of Amazon (the second most valuable company on the planet) has the 4th strongest economy in the US, and the third-highest wages. With a metro pop of 3.8 million, it's about 50% bigger than Vancouver, and yet manages to have more affordable homes. The median household income in Seattle now tops $80,000 U$, while the media in Vancouver is under $67,000 in Canadian Tire money. And foreign (mostly Chinese) buying has been as big an issue in Seattle as in the Lower Mainland. Despite that, governments have resisted a kneejerk call to restrict people from Beijing (or Vancouver) from purchasing there.
So here's a bigger city with a better economy, a larger population base and more affluent families, and yet taxes are lower, houses 50% cheaper, and landlords are showering tenants with freebies. Huh?
Draw your own conclusions. But it's hard to escape the obvious – markets correct on their own, and are only made worse by political interference. In Seattle when lease rates hit that $2,000 threshhold, they met resistance, especially with a lot of new supply coming on stream. In other words, supply and demand allowed rents and house prices to increase dramatically, then correct just as intensely.
In Canada, and especially BC (Bring Cash), governments for years tried to stimulate, promote and goose real estate with a bevy of incentives, freebies, grants, tax credits and deductions, and now are skewing everything with an onslaught against housing. Obviously, it ain't working. Cheaper properties now cost more and expensive ones cost less, but are still unaffordable. Sales are plunging and listings swelling amid record family debt plus a vast number of people with all their net worth trapped inside house equity. The bottom line is that nothing gets cheaper by taxing it more.
How did we lose our way?
Well, so much for the argument rates won't jump in a few days. An increase in the cost of mortgages and lines of credit is now a certainty on the 11th, as the central bank pulls the trigger for the fourth time in recent months. Concerns that Trump would eat Canada have been overshadowed by the economy itself, which just increased for the seventh time in eight months.
That shot the market odds of a rate increase back up to 80%, goosed the loonie almost a cent, and threw some gas on Bay Street. The performance surprised most economists (they are easily startled) who had expected thoroughly crappy Spring weather across most of the country would depress activity. Plus, of course, Donald. He turned Canada's crank over the last couple of months by dragging out the NAFTA talks, slapping on steel tariffs, dissing our government and musing about destruction of the domestic car business. Despite that, this proud nation of aquatic rodents and birds named after a foreign-owned parka company soldiered on.
By the way, in Seattle they can lock up a mortgage rate for 30 years, and write the off the interest from family taxes that just went down.
Yeah, me too.
STAY INFORMED! Receive our Weekly Recap of thought provoking articles, podcasts, and radio delivered to your inbox for FREE! Sign up here for the HoweStreet.com Weekly Recap.