June 21, 2018 | Going for the Gold: Buy or Sell, Now or Later?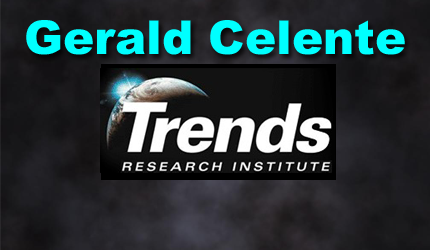 Gerald Celente, who developed the Globalnomic® methodology to identify, track, forecast and manage trends, is a political atheist. Unencumbered by political dogma, rigid ideology or conventional wisdom, Celente, whose motto is "think for yourself," observes and analyzes the current events forming future trends for what they are — not for the way he wants them to be. And while Celente holds a U.S. passport, he considers himself a citizen of the world.
KINGSTON, NY, 21 JUNE 2018—Gold sank to a six-month low. Where is it headed?
As our subscribers know, we have long identified breakout points that would signal price advances and breakdown points that would drive prices lower… while identifying factors that would determine its direction.
For the last five years, we have accurately predicted that gold prices had to pierce $1,450 per ounce to move higher, which it hasn't done since May, 2013.
However, when, and if, it does solidly break above $1,450, we forecast gold prices will sharply rise, breaking above its 2011 highs.
On the downside, we had forecast that if gold broke below $1,285 per ounce, which it has, it would drop approximately another $100. We set that level, in part, because it cost about $1,200 an ounce to extract gold, and miners won't spend more to mine it, then they can sell it for.
PRICE DRIVERS
We had long forecast that as the U.S. Federal Reserve raised interest rates, gold prices would go lower, since higher rates make gold, which does not bear interest, less attractive. And the strong dollar makes commodities, such as gold, more expensive for holders of declining currencies.
TREND FORECAST: Gold remains the ultimate safe-haven commodity. Tariff and Trade War fears won't drive prices higher but real wars in the Middle East, especially if one ignites with Iran, will.
Also, should oil prices spike to near $100 a barrel and Emerging Market financial crises escalate, global equity markets will sink and gold prices will soar.
STAY INFORMED! Receive our Weekly Recap of thought provoking articles, podcasts, and radio delivered to your inbox for FREE! Sign up here for the HoweStreet.com Weekly Recap.