June 18, 2018 | Flow Through: What's In It for You?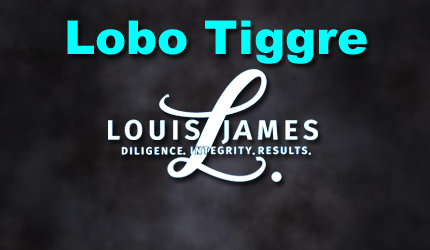 Lobo Tiggre, aka Louis James, is the founder and CEO of Louis James LLC, and the principal analyst and editor of the Independent Speculator. He researched and recommended speculative opportunities in Casey Research publications from 2004 to 2018, writing under the name "Louis James." While with Casey Research, he learned the ins and outs of resource speculation from the legendary speculator Doug Casey. Although frequently mistaken for one, Mr. Tiggre is not a professional geologist. However, his long tutelage under world-class geologists, writers, and investors resulted in an exceptional track record. The average of the yearly gains published for the flagship Casey publication, the International Speculator, was 18.5% per year during Tiggre's time with the publication. A fully transparent, documented, and verifiable track record is a central feature of IndependentSpeculator.com services going forward. Another key feature is that Mr. Tiggre will put his own money into the speculations he writes about, so his readers will always know he has "skin in the game" with them
You don't have to go to Hollywood to make a movie, but it's a great place to put a movie project together and finance it. Similarly, you don't have to go to Canada to launch a natural resource project, but it's a great place to do it.
It's often said that about 80% of the funds raised for mineral exploration and development are raised in Canada. That has a lot to do with Canada's history as a "resource economy." Extraction and harvesting of natural resources remain a vital part of the Canadian economy. This is so clear to all participants that for many years Canadian governments under different leaders have offered tax incentives to encourage investment in the resource sector.
One of the most powerful of these incentives is called Flow Through (FT). Investors in the US and other parts of the world may find Canadian FT offerings confusing, but there's nothing nefarious about them.
It works like this:
An exploration company with no income will sustain tax losses spending money exploring.
The company issues special FT shares to investors to raise money specifically restricted to that exploration work.
The tax loss "flows through" to FT shareholders, allowing them to deduct the amount invested from their taxes.
In some cases, "super" FT shares allow the investors to get an additional 15% as a tax credit.
Some Canadian provinces have their own FT and other incentives, which can make such offerings even more attractive.
These tax incentives are so appealing, Canadian companies can often raise all the money they need in a private placement without a warrant to sweeten the deal. Sometimes the FT financing is so attractive, it can be offered at a price above the current share price on the market. Both of these things allow companies to raise money with less dilution for existing shareholders, which is a major plus for them.
FT financing is both a sign of and an important reason why Canada is such a great place for resource speculators.
However, there are some important factors to keep in mind:
Only Canadian taxpayers can participate in FT financings. This may seem unfair, but these are Canadian tax incentives, so it really couldn't be any other way.
Since the FT tax benefits amount to a discount on the share price, companies can often offer them at prices above current market. For investors who don't know what FT is, this can be mistaken for evidence that participants are paying a premium for shares.
The funds raised are restricted and can only be used for exploration in Canada, or other incented work. It's common to see private placements that have a FT component combined with a non-FT component. That enables the companies to raise "hard" money that can be spent keeping the lights on, or exploring in other parts of the world.
FT funds have to be spent within a given tax year. If not, they'd have to be refunded, with adverse tax consequences for the investors. No company ever wants to do that, so there's a risk of spending FT funds foolishly if they have not been well used as the tax deadline approaches.
Sometimes the FT benefits are so attractive, existing Canadian shareholders may dump their regular shares to buy into the FT financing. That's a temporary negative—but it can also be a positive for non-Canadians who are looking to buy.
In sum, FT financing is a uniquely Canadian rose with some thorns you have to watch out for, but it's generally a very good thing for resource investors. Even non-Canadians get the benefit of minimized dilution and potential buying opportunities.
I'm not a Canadian taxpayer, but if I were, I'd certainly be on the hunt for good FT financings.
Key Point: I would not buy a stock just for FT tax benefits—but if I already liked the company, I'd be very interested in a FT financing.
On the other hand (as I've written before), private placements offering a full warrant with plenty of time to exercise it when profit is guaranteed are how my mentors made the bulk of their fortunes as resource speculators.
So don't worry if you're not a Canadian taxpayer. Opportunities still abound.
STAY INFORMED! Receive our Weekly Recap of thought provoking articles, podcasts, and radio delivered to your inbox for FREE! Sign up here for the HoweStreet.com Weekly Recap.