May 23, 2018 | We're No Longer Living In Refi Paradise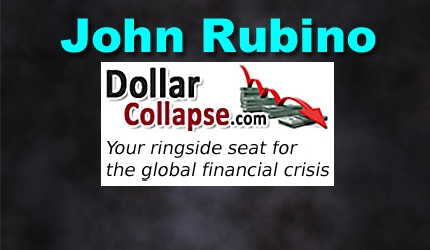 John is author or co-author of five books, including of The Money Bubble, The Collapse of the Dollar and How to Profit From It, Clean Money: Picking Winners in the Green-Tech Boom and How to Profit from the Coming Real Estate Bust. A former Wall Street analyst and featured columnist with TheStreet.com, he currently writes for CFA Magazine.
Back in the 1990s we did our first cash-out refi. And it was amazing. The bank lowered our monthly mortgage payment AND wrote us a check for $16,000. I told that story to everyone I met for months afterward, and they were, without exception, astounded.
That, in a nutshell, is the refi paradise in which homeowners have been living ever since. By continuously lowering interest rates, the Fed has in effect been cutting our taxes, enabling us to buy furniture, cars, vacations, you name it. Easy money, funneled through the housing ATM, was an amazingly efficient stimulus program.
But now it's over:
(Reuters) – U.S. applications on mortgages to refinance an existing home fell to their lowest level in 17-1/2 years as some 30-year borrowing costs climbed to their highest levels in over seven years, the Mortgage Bankers Association said Wednesday.

Higher mortgage rates have pinched requests for mortgages to buy a home, although strong housing demand and tight supply have offset the rise in borrowing costs.

The Washington-based group for the U.S. mortgage industry seasonally adjusted measure on refinancing applications declined 3.7 percent to 1,018.1 in the week ended May 18, the lowest reading since December 2000.

The share of refinancing among weekly mortgage applications dipped to 35.7 percent from 35.9 percent the week before.

Refinancing "might not come back for years," said Jonathan Corr, president and chief executive at Ellie Mae.

Interest rates on 30-year fixed-rate "conforming" home loans, whose balances are $453,100 or less, rose to 4.86 percent, the highest since April 2011. They averaged 4.77 percent the prior week, MBA said.

Fifteen-year mortgage rates averaged 4.31 percent last week, the highest level since February 2011.

Average interest rate on five-year adjustable-rate loans rose to 4.12 percent, the highest since the MBA began tracking it since 1990.
If being able to refinance your mortgage every few years is like getting a tax cut, no longer being able to refinance – while your property taxes and maintenance expenses are rising – is the opposite. Suddenly, owning a house is an expensive proposition rather than a source of free cash. The result won't be pretty.
The following chart tracks the ratio of cash-out refis to total refis. When the former becomes the majority, that's a sign that home prices are very high, giving some homeowners lots of equity to suck out while rising interest rates prevent those who lack equity from refinancing. So the total number of refis goes down while the percentage of refis that extract cash rises. Put another way, it's a sign that the housing cycle is peaking.
Lately, cash-out refis have spiked relative to the total; one more year like the last one and the ratio will be back at 2006 pre-crash levels.
Approaching from another angle, being able to refinance a loan decreases the odds that one will have to default on it. The easy availability of refi loans thus partially explains the decline in defaults during this expansion. Now, with refis no longer plentiful, expect the trend lines on the next chart to change direction.
People respond to a sudden cut-off of credit in predictable ways, spending less on other things to offset the source of higher costs and diminished liquidity. So where the past few decades' monetary experiment provided an artificial tailwind for consumer spending and borrowing, the current return to more normal monetary policy will – while it lasts – cause Americans to buy fewer things they don't need with money they don't have.
But "while it lasts" is the operative concept here. The minute this reluctance to borrow and spend produces negative growth numbers, the system will begin to spin out of control, as leveraged players from retail stores to airlines to car manufacturers to, yes, mortgage bankers, begin to implode.
At that point the monetary authorities will go back to tried-and-true policies of lowering rates and liberalizing rules to convince us to behave "normally" again. If this sounds like 2009, that's because it is in a lot of ways, though with much bigger numbers and more widespread leverage. Remember that prior to the last crisis, home prices and mortgage debt were similar to today, but government, corporate, student, auto and emerging market debts were all dramatically lower. So next time around there will be crises coming from random directions at random times, all feeding off of one another. As Charles Hugh Smith put it in his most recent post, the next recession will be devastatingly non-linear.
People also respond predictably to "non-linear" crisis environments – mostly by shifting their capital out of risky financial assets and into real things that can't be inflated away by panicked governments (and make no mistake, they will be panic this time around). So precious metals will finally move back to the center of the financial conversation. Here's a suggestion for secure vault storage for gold and silver.
STAY INFORMED! Receive our Weekly Recap of thought provoking articles, podcasts, and radio delivered to your inbox for FREE! Sign up here for the HoweStreet.com Weekly Recap.