May 27, 2018 | The Next Populist Political Issue Emerges: CEO Pay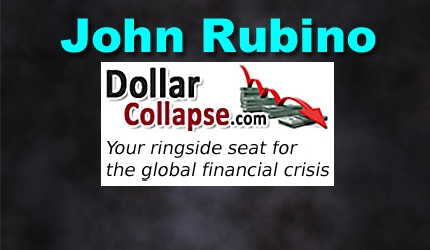 John is author or co-author of five books, including of The Money Bubble, The Collapse of the Dollar and How to Profit From It, Clean Money: Picking Winners in the Green-Tech Boom and How to Profit from the Coming Real Estate Bust. A former Wall Street analyst and featured columnist with TheStreet.com, he currently writes for CFA Magazine.
It's always been understood that corporate executives make a lot more than rank-and-file workers. But the gap between top and bottom was hard to calculate, and therefore hard to turn into media sound bites, so it didn't play much of a role in the US political process.
But this year, for the first time, corporations are being required to calculate and publish a more accurate version their "pay ratio" – what their CEO makes relative to employees. In other words, now there's a number – the years (or centuries) of work it would take the average employee to earn what the CEO does in a single year – that people can understand. And it's not pretty. From last week's New York Times:
A Walmart employee earning the company's median salary of $19,177 would have to work for more than a thousand years to earn the $22.2 million that Doug McMillon, the company's chief executive, was awarded in 2017.

At Live Nation Entertainment, the concert and ticketing company, an employee earning the median pay of $24,406 would need to work for 2,893 years to earn the $70.6 million that its chief executive, Michael Rapino, made last year.

And at Time Warner, where the median compensation is a relatively handsome $75,217, an employee earning that much would still need to work for 651 years to earn the $49 million that Jeffrey Bewkes, the chief executive, earned in just 12 months.

These stark illustrations of income inequality are revealed in the Equilar200 Highest-Paid C.E.O. Rankings, which are conducted annually for The New York Times by Equilar, an executive compensation consulting firm. As economic uncertainty roils the country, the gap between top executives and everyday employees grows ever wider.

"It's grotesque how unequal this has become," said Louis Hyman, a business historian at Cornell University. "For C.E.O.s, it's like they are winning the lottery year after year. For a lot of Americans, they don't have any savings. When they lose their job, they lose everything."

Live Nation and Time Warner did not reply to requests for comment. After publication of this article, Walmart said it was increasing wages for low-paid workers.

The pay ratio rule, part of the 2010 Dodd-Frank banking regulation law, has been left untouched by the effort to roll back parts of Dodd-Frank now making its way through Congress.

As glaring as the ratios may seem, they tell an incomplete story. Some companies reported very low ratios and relatively high median incomes, but rely on outsourced labor for important tasks. Other companies that reported very high ratios employ many workers overseas where pay is far lower than in the United States. And not all companies have reported their pay ratios.

"As much as these numbers reveal, they also hide," said Mr. Hyman, who in August will publish "Temp," a book about gig workers and the proliferation of part-time labor. "It all depends on who you consider to be an employee in this new economy."

For example, Mattel, the toy company, owns its factories overseas and employs thousands of low-paid workers in Asia. As a result, Mattel reported the second-highest ratio on the Equilar list: The chief executive's pay was 4,987 times that of the median employee.

Contrast that with Incyte, a drugmaker with the lowest ratio on the Equilar list. The chief executive of Incyte made just 64 times what the median employee earned. But unlike Mattel, Incyte outsources its factory work, allowing it to keep its work force small and its median pay high.

In 2017, the median pay for the 200 highest-paid chief executives was $17.5 million, and they received an average raise of 14 percent, compared with 9 percent in 2016 and 5 percent the year before that. Equilar calculated that the median pay ratio disclosed by these companies was 275 to 1.

And while chief executives are among the highest-paid people in the country — the 200 chief executives on the Equilar list, almost all of them white men, were awarded some $4.4 billion last year — they are not alone in enjoying lavish pay. Others who don't hold that exact title also did well in 2017.

David T. Hamamoto, a former C.E.O. who until January was the executive vice chairman of Colony Northstar, a real estate company, was awarded $53 million last year. Larry Ellison, the founder, chairman and chief technology officer of Oracle, was awarded $41.3 million, adding to his net worth of some $57 billion.

"The top layer of management live like kings and queens while the people at the bottom are scrabbling for a decent existence," Ms. Gordon said. "We should not have that in a society where equality and fairness supposedly matter."
Some thoughts
The birth of this corporate aristocracy can be traced back to Richard Nixon's 1971 decision to break the final link between the dollar and gold, which handed the power to create money to big banks via the Federal Reserve. The banks – and their favored corporate clients – grew powerful enough to capture the regulatory process and cut themselves an increasingly sweet deal. Like all the other pathologies related to fiat currency, this one should have been obvious to anyone with a passing knowledge of human nature.
Some corporations have discovered a way around the perception of massive pay disparity: Just outsource low-paid work to firms in other countries and keep only highly-compensated marketers, computer programmers and engineers on the actual payroll. Expect this trend to spread in the future, allowing corporate marketing departments tout their "progress" on pay equity.
For companies that can't run this kind of scam, the Bernie Sanders of the world now have understandable numbers with which to bludgeon them in campaign speeches — thus guaranteeing that the populist wave that swept Donald Trump into the White House will continue to rise.
Ironically, among the policies that will be sold as remedies for inequality will be easy money and higher government spending, which will make the problem much worse.
The result: Political turmoil begets financial turmoil begets political turmoil for as long as the current monetary system endures.
STAY INFORMED! Receive our Weekly Recap of thought provoking articles, podcasts, and radio delivered to your inbox for FREE! Sign up here for the HoweStreet.com Weekly Recap.