May 23, 2018 | Global Digital Identity! Good and Bad!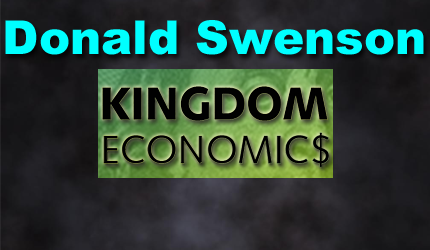 Donald B. Swenson: Born January 24, 1943, Roseau, Minnesota. Graduated H.S. 1961, Moorhead High, Minnesota. Graduated College 1968, Moorhead State University, Minnesota. Designated member of Appraisal Institute (MAI), 1974. Employed with Western Life Insurance Company, 1968 – 71; Iowa Securities Company, 1971 – 73; American Appraisal Company, 1974 – 81. Part-time teacher/valuation consultant/bartender, 1979 – 2008 (taught workshops at Waukesha County Technical Institute, Wi. and Madison Area Technical College, Wi.). Retired 2008 (part time teacher/blogger), AZ. Self educated economist/philosopher/theologian: http://kingdomecon.wordpress.com.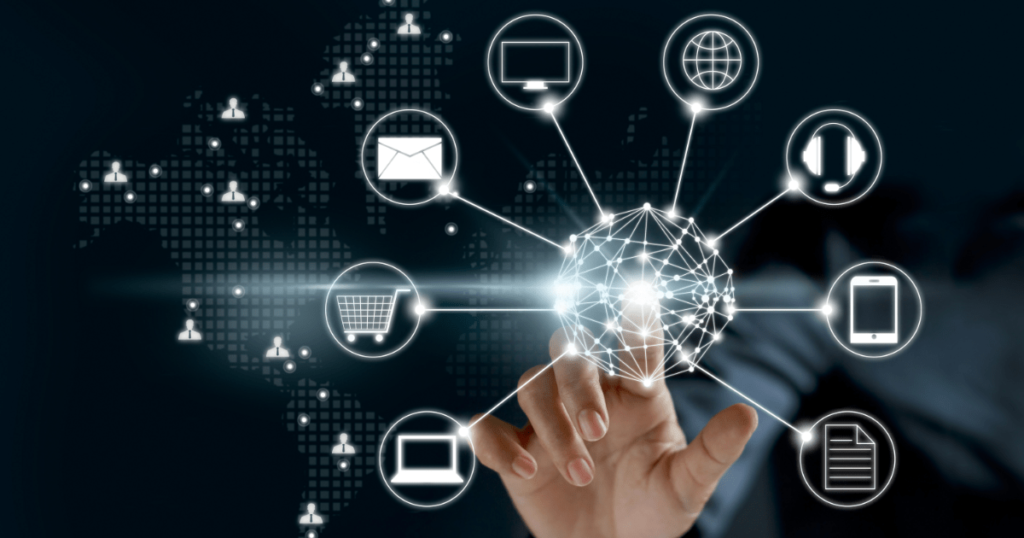 The world is now mostly digital. I can transact business and enter communication with nearly anyone on our planet. I can identify a person specifically and discover the history of this person by using the internet and public digital records. Global digital identity is here now. Over in India, the government of Narenda Modi has used bio-metric methods to give every person a 'number'. The project is now nearly complete and everyone in India can be identified by those in authority who control the computers containing the data.
China is also using bio-metric methods to identify each and every person in their country (now some 1.3 billion). India has also some 1.3 billion people so these two countries compose some 2.6 billion (34%) of our 7.6 billion people on planet Earth. Western countries are starting to implement bio-metric identification as well. Sweden has used micro-chips for identification and monitoring. Africa  and Latin America are doing similar. Governments desire identification so programs can be tailored to specific groups. All this is good and also bad.
Personally, I have no problem with specific identification and the data which tracks my activities, history, health, and communication. What I have a problem with is select (behind the scenes) authorities using this data for their political/controlling purposes. The problem today is our governmental authorities who can use all this data and identification for controlling people, controlling their behavior, and then restricting services to select people if a person violates the political correctness of those in control. Power and money can be a serious problem for citizens who desire freedom and individual responsibility.
Political authorities and banking elites can use all this identification data to monitor, control, and restrict services to any person who violates the political correctness of those in authority. I see this happening in Venezuela as I write. China can monitor 1.3 billion of their citizens and cut off services (including food, shelter, and transportation) to anyone who select elites (in power) view as unacceptable. All this is sinister behavior which people in power can now use for their political purposes. This restricts freedom and personal responsibility for the individual.
Our problem today is not the digital data which gets collected but the problem is our political system and those in power who will use all this data for their select political agenda. We see the sinister applications currently happening over in Venezuela. Those in power create a system where only robots of those in power can survive. Political zombies is what those in power desire. All this is sinister and a tool of the power brokers who rule over us. Power leads to corruption and money/power leads to control over a person's survival. This is anathema to those of us who desire individual responsibility.
What we need to recognize is that all this digital identification leads to this 'Mark of the Beast' financial/political system. Those of us who are awake and aware of what is happening need to educate the masses so intelligent alternatives can be implemented. Money and Power is our problem today. Operations which happen behind closed doors are a problem today. Money, power, and political operatives create this system which enslaves the people. We need to reject this system so freedom and individual responsibility can prevail. Think for yourself. I am: https://kingdomecon.wordpress.com.
STAY INFORMED! Receive our Weekly Recap of thought provoking articles, podcasts, and radio delivered to your inbox for FREE! Sign up here for the HoweStreet.com Weekly Recap.