May 30, 2018 | Currency Crashes Coming. Why, When and What to Do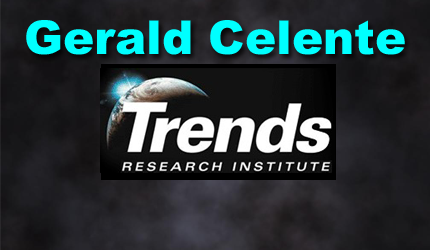 Gerald Celente, who developed the Globalnomic® methodology to identify, track, forecast and manage trends, is a political atheist. Unencumbered by political dogma, rigid ideology or conventional wisdom, Celente, whose motto is "think for yourself," observes and analyzes the current events forming future trends for what they are — not for the way he wants them to be. And while Celente holds a U.S. passport, he considers himself a citizen of the world.
KINGSTON, NY, 30 MAY 2018—Warning: Global currency crash coming. It's bigger than Italy's political power struggle that exploded this past weekend that sent equity markets spiraling downward on Tuesday.
Yes, the initial cause of the market drops were in part a result of Italian President Sergio Mattarella's refusal to accept the nomination of Paolo Savona as Minister of Economy, despite his selection by the Five Star Movement and Lega majority coalition. Savona has long advocated an exit from the European Union and a return to a national currency.
Instead, Mattarella, who's role is to be politically neutral, and who has no constitutional power to block the appointment, selected a former International Monetary Fund official as interim Prime Minister "who would not be seen as the supporter of a line that would inevitably provoke Italy's exit from the euro."
And, it was more than Spain's political crisis that erupted on Friday after the National Court found 29 top politicians linked to Spain's ruling party guilty of corruption that helped rattle the markets.
While we do not forecast Italy's near term exit from the euro, the combination of current and emerging socioeconomic and geopolitical dynamics not only signals the beginning of the end of the Eurozone and European Union dominance over Europe's nations, it is the beginning of the end of the cheap money, quantitative easing schemes that boosted equity and real estate markets throughout much of the globe.
CRISIS HITS AS CURRENCIES TANK
The dollar is trending strong largely as a result of weakening economies worldwide, and not surging growth in the United States. Indeed, first quarter U.S economic growth slowed more than expected amid downward revisions to inventory investment and consumer spending.
In fact, the European Central Bank warned that "historically high debt levels" are raising fears that many nations will be unable to manage their debt loads.
And in Italy, for example, the third largest economy in the Eurozone with €2.3 trillion in debt and a debt to GDP ratio of 132, with EU interest rates in negative territory and not expected to rise until 2019, and with asset purchases set to end in September… there is no ECB monetary ammunition left to rescue these fragile, indebted, and politically divided nations.
BIGGER THAN THE EU
Italy's crisis is also hitting as many Emerging Markets' currencies are dramatically weakening as the U.S. dollar strengthens.
With EM debt at $7 trillion, much of it dollar denominated, a rising dollar makes it more difficult for EMs to service their debt load as their currencies weaken.
And, as dozens of nations' currencies plummet against the dollar and with commodities dollar based, should the strong dollar trend continue, their stock markets, already trading in correction territory, will decline into bear territory, pushing their economies into recession.
TREND FORECAST: We forecast that the unfolding political turmoil in Italy and Spain is signaling a major currency crisis that will spark a market crash. As fiat currencies, especially those of deeply indebted nations sink, gold, the ultimate safe-haven asset, will catapult to $2,000 an ounce or more.
STAY INFORMED! Receive our Weekly Recap of thought provoking articles, podcasts, and radio delivered to your inbox for FREE! Sign up here for the HoweStreet.com Weekly Recap.