April 29, 2018 | Inflation Is Back: Maybe The Phillips Curve Was "Just Resting"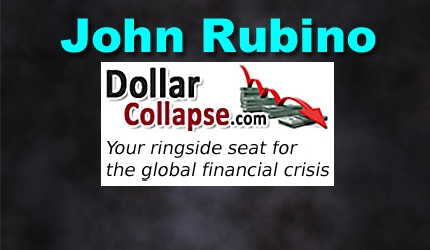 John is author or co-author of five books, including of The Money Bubble, The Collapse of the Dollar and How to Profit From It, Clean Money: Picking Winners in the Green-Tech Boom and How to Profit from the Coming Real Estate Bust. A former Wall Street analyst and featured columnist with TheStreet.com, he currently writes for CFA Magazine.
Economists have been struggling to explain how unemployment can fall to 4% without wages starting to accelerate. The following chart shows paychecks rising at about the rate of inflation over the past five years, which means the average worker's earnings don't buy much more now than in 2013.
The reasons for this glacially slow recovery include demographics, debt, foreign competition and automation. But it now appears that the delay was temporary rather than permanent. Different industries are getting desperate for workers at different rates, but those that are are are behaving pretty much the way the much-maligned Phillips Curve says they should, with surprisingly big raises.
The Wall Street Journal surveyed a hair salon chain called Sport Clips and found that:
Multiple franchise owners are jacking up or plan to raise wages to attract scarce hairdressing talent and are increasing haircut prices to compensate for it. This fits the classic Phillips curve model, which predicts wages and inflation will rise in response to a tight labor market.

The low unemployment rate means more competition for workers Sport Clips has to choose from.

• Wages go up to lure or hold on to workers. Debra Sawyer, a Sport Clips franchisee with salons in Richmond, Virginia and Central Florida, said she raised worker wages in February 2017 in response to the labor shortage.

• Pay for team members increased 11% to $10 from $9 an hour, while pay for assistant managers rose 20% to $12 from $10 and manager paychecks increased 33%, to $15 from $11.25. Hourly bonuses also went up dramatically.

• Prices for services rise to cover part or all of the added labor costs. When the Sport Clips franchisee implemented the wage increase, it increased the price of a standard haircut to $20 from $19, a 5% bump, and the signature service cut went to $25 from $24. All of these increases went to pay raises and hourly bonuses, said Ms. Sawyer.
In percentage terms these are serious increases that, if they became common, would send the wage component of inflation into absolutely unacceptable territory from the Fed's perspective, resulting in much higher interest rates.
But it's not only wages. Raw material costs are up enough to become an issue in corporate earnings reports. A few days ago CNBC noted that:
The main topic was commodity inflation around higher metal prices (aluminum and steel) and higher oil prices, which translated into higher packaging costs for many companies, but it also included wage concerns.

Earlier in the week, we heard from Caterpillar, which said it expects "steel and other commodity costs to be a headwind all year." 3M was seeing higher-than-anticipated costs for transportation and raw materials derived from crude oil. Kimberly-Clark said margins were "impacted by significant commodity inflation." Whirlpool said "significant raw material inflation" impacted margins. Procter & Gamble said, "Higher commodity costs reduced core earnings per share growth by approximately five percentage points."

This theme has continued among companies reporting in the last 24 hours:

• Ford noted that its lower EBIT (earning before interest and taxes) was caused by commodity cost increases (metals) of about $480 million.

• Ingersoll Rand (heating and air conditioning): "Inflation was higher than we planned and a significant headwind to margin expansion."

• Packaging Corp. of America (container products): anticipates continued price inflation in chemical and freight costs, incremental wage pressure with a tighter labor market.

• Avery Dennison (packaging materials) saw price increases for petrochemicals and paper.

• Allegion (locks, key systems) said that its operating margin of 17 percent decreased 150 basis points, driven by inflationary pressure, and added, "We expect inflationary pressures to continue throughout the year."

While commodity inflation was the main topic, several companies also brought up higher wages. Chipotle said wages were up 5 percent and that they expect it will continue to rise.

Several companies emphasized they were raising prices in response to higher costs, including Ingersoll Rand and Avery Dennison. A.O. Smith (water heaters, air purification products) said that "As a result of significantly higher steel prices and inflation in freight and other costs, we announced a price increase up to 12% on U.S. water heater products effective in early June."
Add it all up, and the shift to an inflationary mindset is becoming palpable. As David Altig, director of research at the Atlanta Fed told the Wall Street Journal, "It's premature to announce the death of the Phillips curve. Maybe it's just resting."
STAY INFORMED! Receive our Weekly Recap of thought provoking articles, podcasts, and radio delivered to your inbox for FREE! Sign up here for the HoweStreet.com Weekly Recap.