Electronic markets are made for Algorithmic Trading Strategies! Think on this!
Cyber prices can be controlled, monitored, and suppressed via a trading robot (indefinitely)!
Algorithmic trading can trade, monitor, control, manipulate PRICES 24/7!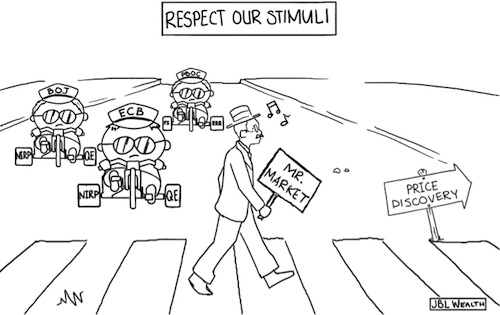 Real 'price discovery' is now impossible as Algorithms create most of our prices!
Whose trading room? It's Bank of America's trading facility! All the big banks now trade our markets and rig price discovery in real-time (via their various trading strategies). It's ubiquitous and impossible to change! Central Banks are also involved in trading these electronic markets and distorting all our prices. Have you observed the continuing stimulus injected into our 65 global electronic stock exchanges? Our markets are now rigged via our Central Banks and their trading activities!
My sense is that our corrupt official Authorities (like our Deep State rulers) have an Agenda which they desire to implement for the world. This Agenda includes creating a DIGITAL monetary system for the planet. I often call this the 'Mark of the Beast' financial system. This system is prophesied to occur and this means it will occur (assuming there is a Higher Intelligence operating behind the scenes). If this digital currency system is the goal and Agenda of our Deep State System (which I do not support), then they must destroy any SENTIMENT for our historical money units (like silver and gold). This is happening today and I don't expect that it will change soon?