March 22, 2018 | Revitalize Your Investing Garden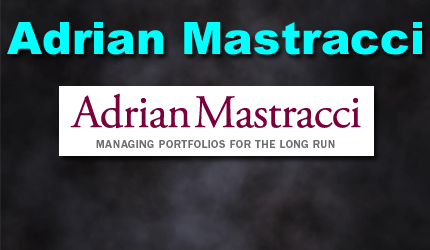 Adrian Mastracci, Discretionary Portfolio Manager, B.E.E., MBA. My expertise in the investment and financial advisory profession began in 1972. I graduated with the Bachelor of Electrical Engineering from General Motors Institute in 1971. I then attended the University of British Columbia, graduating with the MBA in 1972. I have attained the "Discretionary Portfolio Manager" professional designation. I am committed to offering clients the highest standard of personal service by providing prompt, courteous and professional attention. My advice is objective, unbiased and without conflicts of interest. I'm part of a team that delivers comprehensive services and best value in managing client wealth.
Situation:
Your nest egg can become an unwieldy mess to manage over time.
My View:
Understand what needs done to breathe new life into your portfolio.
Solution:
Revitalize your "investment" garden as you do the "outdoor" garden.
"I love spring anywhere, but if I could choose I would always greet it in a garden."
–Ruth Stout (1884–1980), American author
A well designed nest egg can quite easily become a tangled web. Understanding what needs done breathes new life into the portfolio.
Clocks sprung ahead last week. Spring officially signs in tomorrow.
Springtime is beginning to show early glimpses of its fresh face. A time much anticipated by many gardeners and investors.
A well designed nest egg can quite easily become a tangled web."
Avid gardeners start snapping into action. Ready to revitalise their weathered landscapes.
Assessing the much desired upkeep and pulling those pesky weeds. Trimming overgrown shrubs and watching for unwanted critters.
Adding arrays of new colours and creating freshly minted ambience to cherish. However, like outdoor gardens, investment portfolios too can easily transform into disarray.
We can learn something from our gardener friends. So, I ask: "Can you breathe new life into your investing garden this spring as you do into your outdoor garden?"
Consider these simple steps for your tattered nest egg:
Investment selections make little sense — arrange an unbiased second opinion.
Sensible asset mix strategy is not in place — have it designed and implemented.
Portfolio risks are higher than can be tolerated — trim some equities.
Growth is preferred over capital preservation — add more equities.
Cash is sitting on the sidelines — invest it gradually as per your mix.
Quality picks are missing from the portfolio — consider some upgrades.
Initial asset mix targets have moved over time — some rebalancing helps.
Losing investments are constantly top of mind — learn to sell and move on.
Look upon your investment portfolio as another garden. It too may be in need of some new attention and sparks of life.
Put on the gloves and get involved with your nest egg. Freshen it soon and enjoy your new blooms.
You can shape it and add zest as you would to your outdoor garden. I recommend that you spring ahead swiftly and decisively to revitalize your investing garden.
It's time well spent and very satisfying. Both for the portfolio and outdoor garden.
STAY INFORMED! Receive our Weekly Recap of thought provoking articles, podcasts, and radio delivered to your inbox for FREE! Sign up here for the HoweStreet.com Weekly Recap.