March 20, 2018 | Bitcoin, Silver, Gold, and Algorithms!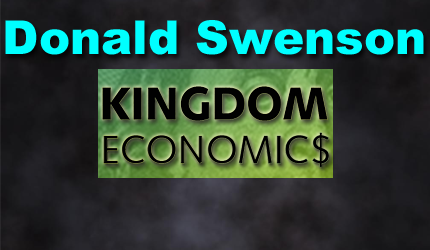 Donald B. Swenson: Born January 24, 1943, Roseau, Minnesota. Graduated H.S. 1961, Moorhead High, Minnesota. Graduated College 1968, Moorhead State University, Minnesota. Designated member of Appraisal Institute (MAI), 1974. Employed with Western Life Insurance Company, 1968 – 71; Iowa Securities Company, 1971 – 73; American Appraisal Company, 1974 – 81. Part-time teacher/valuation consultant/bartender, 1979 – 2008 (taught workshops at Waukesha County Technical Institute, Wi. and Madison Area Technical College, Wi.). Retired 2008 (part time teacher/blogger), AZ. Self educated economist/philosopher/theologian: http://kingdomecon.wordpress.com.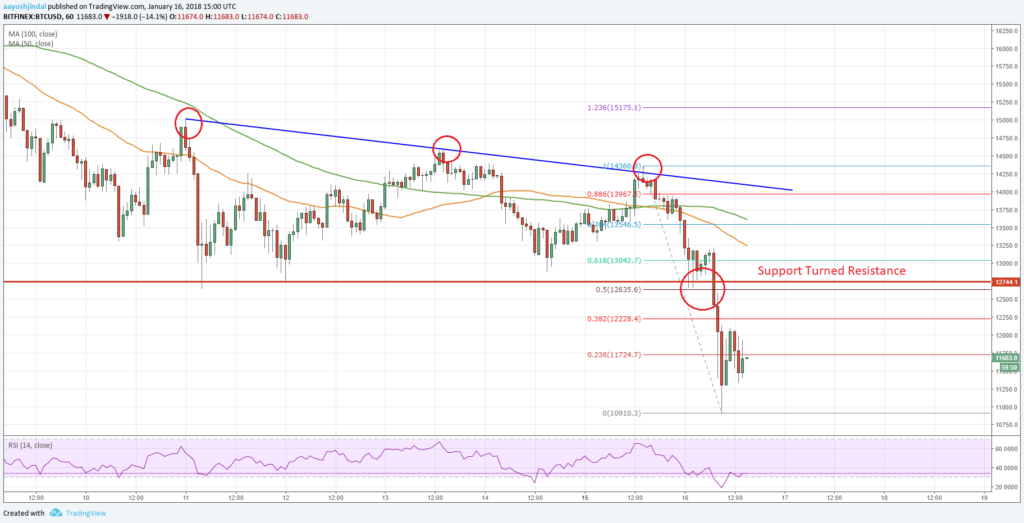 Have you noticed that since Futures Trading was allowed for Bitcoin, via the CME exchange and the Cobe exchange, that the PRICE of Bitcoin has not exploded (increased) as many thought. The Bitcoin price is now controlled and bracketed IMO by a trading strategy on these electronic Futures markets. A trading 'algorithm' can purchase Bitcoin Futures (naked short contracts) to suppress the price of this crypto indefinitely. I would suggest that all the expectations of exponential increases in this currency are now OVER. See real-time chart:  https://www.ccn.com/bitcoin-price/
Trading of digital Bitcoin is now allowed on these electronic Futures exchanges (since December 11, 2017) where contracts can be purchased to 'short' this crypto currency in real-time. Since settlement is  allowed in the digital dollar ($), this results in a form of 'naked' shorting of this crypto currency. Interesting! Our corrupt policymakers, who do not want any real competition for their fiat digital dollar, can short this crypto indefinitely to prevent and explosion in price. It's all done with a trading 'algorithm'…and this comes from higher Authorities IMO.
The same situation applies to our precious metals prices. Both Silver and Gold prices can now be suppressed indefinitely in real-time via a trading 'algorithm'. Have you noticed the lack of Free Market price discovery in silver and gold? This lack of real price discovery is obvious to me. I have noticed the price suppression since 2011. Who is behind this price suppression scheme? Could it be our official Authorities at the Fed and our Treasury? Are traders selected to trade these metals and prevent any real explosion in their spot prices? I think so!
Today's cyber markets allow trading 'algorithms' to trade all our electronic/digital markets. Our Futures markets allow contracts to be purchased which 'short' these metals continually (so as to suppress their cyber spot prices…artificially). This is obvious, to me, as I have followed these markets for over 10 years (religiously). There is no Free Market in our silver/gold trading. These prices are controlled and bracketed by our Authorities so that these prices can not explode (increase) beyond a given controlled range.
Look at the 'tick' charts on Kitco.com to discern the control over these spot prices. It is rather obvious to me that these prices are continually suppressed to dampen sentiment for these historical metals. Real constitutional money is silver/gold. Our official Authorities do not desire any growth in the sentiment of these historical monies. This is obvious to me. Trading 'algorithms' can be used  to purchase 'naked' short contracts to continually suppress these prices. It's all done electronically today!
Don't expect any change in this official policy of price suppression. Our official Authorities desire this 'Mark of the Beast' digital system for our planet. They will continue their suppression scheme as it is EASY to implement today. Trading 'algorithms' (and unlimited digital trading $$$$$$$) can suppress sentiment for these metals indefinitely. I witness this suppression scheme daily. I expect this to continue until the 'Mark of the Beast' digital system is ubiquitous everywhere. Free Market price discovery is now OVER IMO. Traders must learn to understand the POWER of an 'algorithm'…along with official policy to suppress SENTIMENT in constitutional money!Think for yourself. All markets are now corrupted! I am: https://kingdomecon.wordpress.com.
STAY INFORMED! Receive our Weekly Recap of thought provoking articles, podcasts, and radio delivered to your inbox for FREE! Sign up here for the HoweStreet.com Weekly Recap.