March 15, 2018 | Are We There Yet?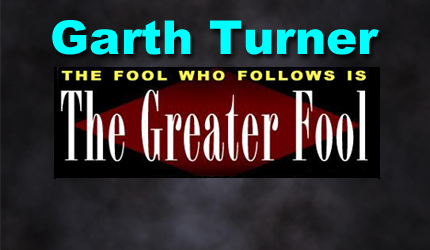 A best-selling Canadian author of 14 books on economic trends, real estate, the financial crisis, personal finance strategies, taxation and politics. Nationally-known speaker and lecturer on macroeconomics, the housing market and investment techniques. He is a licensed Investment Advisor with a fee-based, no-commission Toronto-based practice serving clients across Canada.
So far in March, house sales in Calgary are down 31% from last year. In Victoria, about the same. Toronto, also, has dropped double-digits.
In the Lower Mainland and across BC nobody believes this unless they're trying to sell a property, but the buyers – especially for detached homes – have been retreating. Here are the latest numbers from the provincial RE association (so they have to be true…)
The national stats came out Thursday, and confirm what this pathetic blog told you to expect a few months ago. Sales were down 6.5% nationally from January to February (that is a disaster). The year/year plop was 17%, while inventory rose 8%. The average price of houses, coast-to-coast, fell 5% from last February.
So what does this mean?
It was the second consecutive monthly erosion, which has not happened for more than a decade. Sales are at the lowest level in five years, and declines occurred in 75% of all markets, with the biggest pain being felt in the bubble regions of the GTA and LM. Last month sales nationally were 7% below the 10-yar average, and lower than year-ago levels in 80% of all cities. Ugly.
Here's what the national graph looks like…
Okay, the market sucked last month. We get it. Now what?
Expect worse. The tone will be set in BC, where Comrade Premier Horgan's politburo has imposed a wild-eyed 'speculation tax' which is really just a levy on anyone wealthy enough to have two properties with diddly to do with speculation. Caught in the snare are long-time vacation-home owners who live in Alberta, Ontario or elsewhere in troubled BC. This joins the 20% go-home tax for foreigners, the increased property tax and the empty-houses tax. Those people who voted NDP so they could cause a politically-motivated housing crash are on the path to success.
In Ontario, more politics. Pivotal election in June. The new alpha male, big-dog PC leader says he will eliminate the 15% Chinese dudes tax. The wily, progressive, interventionist premier wants more social housing, rent controls and – with the mama of all debts – more taxes. It's shaping up to be a classic right-left battle and if Big Dog gets nipped, you can imagine the results.
Meanwhile, the macro context continues to dim. Trump's new economic guy (he killed the old one) says he wants the Fed to 'let the economy rip' which, of course, means even-higher interest rates. Meanwhile the US prez freely admits he made up facts about trade when meeting with Mr. Dressup, which tells you how deeply he values and respects Canada, while hinting how NAFTA will turn out. If we don't roll over, he slaps on the 25% steel tariff and, poof, there goes Hamilton.
The outcome?
As stated, 2018 will be the worst year for housing markets in a decade. Sales will languish. Prices drift lower. Already, detacheds in YVR are going unsold and unloved. McMansions in some 905 burbs have lost a third of their value since last spring. Most decidedly, there is more to come. If history's any guide, with the key spring market in April will come a lot more listings, further tapping the shallow pool of existing buyers. US rates will be higher again next Wednesday, pushing up bond market yields and, sooner or later, mortgage costs.
Remember it will be at least early summer before we know the impact B20 had had on the markets. By that time, astute people buying in the frenzied urban fringe will pay little more than half what greater fools did just twelve months ago. Sometimes it pays not to listen to mom.
STAY INFORMED! Receive our Weekly Recap of thought provoking articles, podcasts, and radio delivered to your inbox for FREE! Sign up here for the HoweStreet.com Weekly Recap.