February 14, 2018 | World Government Summit – Dubai!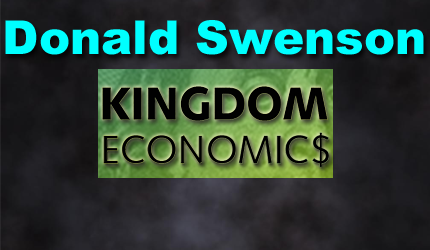 Donald B. Swenson: Born January 24, 1943, Roseau, Minnesota. Graduated H.S. 1961, Moorhead High, Minnesota. Graduated College 1968, Moorhead State University, Minnesota. Designated member of Appraisal Institute (MAI), 1974. Employed with Western Life Insurance Company, 1968 – 71; Iowa Securities Company, 1971 – 73; American Appraisal Company, 1974 – 81. Part-time teacher/valuation consultant/bartender, 1979 – 2008 (taught workshops at Waukesha County Technical Institute, Wi. and Madison Area Technical College, Wi.). Retired 2008 (part time teacher/blogger), AZ. Self educated economist/philosopher/theologian: http://kingdomecon.wordpress.com.
World Government Summit in Dubai, February 11 – 13, 2018!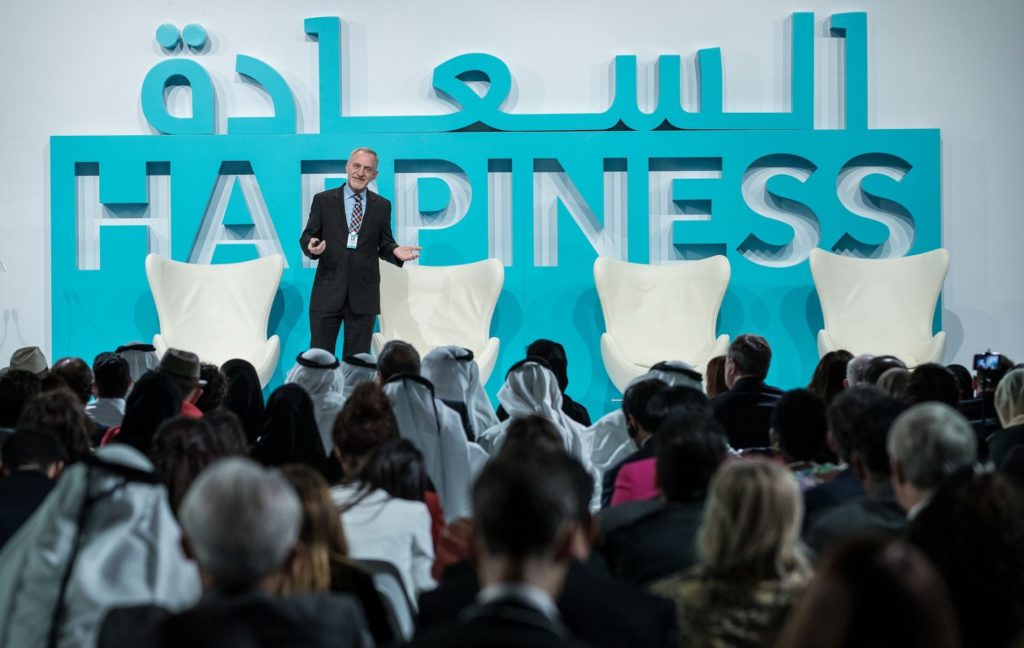 The mindset is to create 'happiness' for the planet while enslaving the planet!
Prof. Klaus Schwab, founder of World Economic Forum is behind Global Governance and unaware that this results in the 'enslavement' of all mankind!
The World Government Summit ended today in Dubai. Over 4,000 delegates from 140 countries attended the sixth annual event which featured more than 120 educational sessions about world governance, technology, and futurism.
A stellar line up of global luminaries participated in the four-day meeting, including India's Prime Minister Narendra Modi, French Prime Minister Edouard Phillipe, World Bank President Jim Yong Kim, World Economic Forum founder Professor Klaus Schwab, IMF Managing Director Christine Lagarde, World Trade Organization Director General Roberto Azevedo, Hollywood actor Robert DeNiro, and Wire Magazine co-founder Kevin Kelly. The theme this year was global happiness. India's Hindu Prime Minister Modi said, "The goal of human existence is not just progress, but the creation of happiness. Happiness is man's greatest wealth."
The evolution of a New World Order is progressing as prophesied in scripture. And the coming 'Mark of the Beast' financial system will emerge when the next major financial crash happens. All this is happening rather fast now that our world is interconnected and digital. I expect the financial crash to happen this year or next and then the real action will commence. The World Government Summit which just ended reveals that desire of many for a New World Order with our elites running the planet.
Take a look at the World Government Summit website for some details. Check out the Agenda to see what is being discussed. Our elites and our money cartel will see that this Agenda is realized. Check it out here:  https://www.worldgovernmentsummit.org/. The coming 'Mark of the Beast' financial system is right on schedule and the enslavement of mankind is emerging right on schedule. Elites will rule and the masses of people will be given a 'Universal Identification Number' so they can buy and sell.
The Universal Identification Number was part of the program at Davos, Switzerland during the recent World Economic Forum conference. Only authorized personal approved by our money cartel elites could attend this private meeting. The discussion is about creating a 'Universal Identification Number' (probably a 16 digit number) which will be assigned to every person on our planet. This 'identification' number will authorize a person to buy and sell and transact monetary business.
Without the 'number' (provided by the 5G computer system) a person can not survive economically. Money is now a 'number' with a 'name'. All currencies are now digital numbers with specific names. The 'dollar' is a name/number. The euro is a name/number. The yen is a name/number. Our elites who control the computers which operate these 'numbers' will also control you and me (economically). We will essentially become a 'number' with a 'name'. I call it the 'Mark of the Beast' financial system. It's prophesied to happen so this means it WILL happen.
The Dark Side of Human Nature rules planet Earth IMO. Few discern what is really happening behind closed doors. We do not have a free market system any longer. We now have Agenda 2030 and affiliated programs (under the United Nations) which force our markets into this Centralized System which will control all mankind. I call it enslavement to 'numbers' and a pledge of allegiance to this centralized control system which is emerging. At 75 years of age, I may witness this new control system prior to my 'passing'. Only our Creator God really knows. The Dark Side of Human Nature rules planet Earth IMO.
The World Government Summit is interesting to follow. This summit started only five years prior and it now is part of this Agenda 2030 program which is forcing all mankind into Global Communism and a Centralized Financial System. Watch the speakers who support this trend:  https://youtu.be/i0SUbyMv02g.  This website:  https://en.wikipedia.org/wiki/World_government#Origins_of_the_idea, provides the history which leads people to Global Governance: World government or global government is the notion of a common political authority for all of humanity, yielding a global government and a single state that exercises authority over the entire Earth. Such a government could come into existence either through violent and compulsory world domination or through peaceful and voluntary supranational union.
The catalyst for establishing this Global Governance will be a crash of our digital financial system. The precise date of this crash is probably known by select elites who work behind closed doors. Today, our Central Banks can crash this digital/cyber system in a moment's time. The entire system is digital/electronic and computer driven. This means that the select elites who control the master computers (behind closed doors) can initiate this crash at any moment. Ultimately, only our Creator God knows this precise date/time. But I sense that the time is short and a crash is likely in 2018.
Money (now digits in cyberspace) rule over all finance. Our system is a digital system of mere 'numbers' and 'names'. It's all imaginary but it works to connect my/your consciousness so that control happens. We are controlled by mere 'units' of consciousness and the cabal which operates behind closed doors can create a crash of our 'units' of consciousness at any moment. Reality is now spiritual and inner and few comprehend what has happened in just the past 20 years. You may want to learn about your own 'consciousness' to better understand what is happening in real-time.
The 'Mark of the Beast' financial system is emerging at a rapid rate. This system is computer driven and controlled by select dark side elites who desire to RULE over the planet. Playing God is their motive. The real Creator God is ignored so THEY can 'play' God and RULE over everyone. All this is part of Human Nature and the desire to PLAY GOD so that the real Source is not actualized. What a sham and corrupt system we live under. Dark side rebels rule this planet! Think for  yourself and you may be surprised what you will learn. Enjoy! I am: https://kingdomecon.wordpress.com.
STAY INFORMED! Receive our Weekly Recap of thought provoking articles, podcasts, and radio delivered to your inbox for FREE! Sign up here for the HoweStreet.com Weekly Recap.