February 20, 2018 | Trading Desk Notes – February 17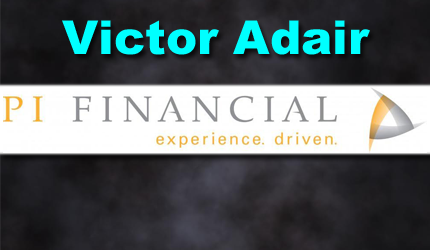 Senior Vice President and Derivatives Portfolio Manager. Victor began trading financial markets over 45 years ago and has held a number of senior executive positions during his career as a commodity and stockbroker. Over the years he has provided considerable market analysis via radio and television and at financial conferences. His primary brokerage business is providing corporate accounts with risk management services using exchange traded derivatives. He actively trades currencies, interest rates, precious metals, stock indices and commodities for his own accounts.
Risk appetite bounced back this week but sentiment seemed to be more defensive than aggressive (S+P futures volume was less than ½ of last week's volume.) At last week's lows the S+P 500 was down ~12% from its January highs…it closed this week down only ~5% from those highs. The US Dollar fell this week as the Euro hit a 3 year high…the Yen hit it best levels since Trump's election. US interest rates inched higher across the curve except for the long bond which was flat on the week.
The KEY question: Despite the sharp retracement in volatility this week the market tone still feels like "walking on egg shells"…the KEY question remains, "Is the "correction" over or was last week the first leg down and this week is just a dead cat bounce?"
My trading this week: I started this week short WTI and CAD but covered those positions early as risk appetite when bid. My bias this week was to wait for technical price action to give me a clue that the "risk on" bounce had run out of steam. On Friday EURUSD made a 3 year high and then registered a Daily Key Reversal Down. Given that I think the US Dollar is a KEY barometer of risk appetite I saw this reversal as a clue that the "risk on" bounce had run its course so I established small, limited risk bearish positions (I bot OTM puts) in CAD, WTI and Gold.
Positioning risk: over the past few months speculators have built massive net long futures positions in Euro, WTI and S+P while shorting US bonds. If the markets go "risk off" those positions could be unwound…which would give the US Dollar a boost and pressure WTI and Gold.
I bought CAD puts because I see CAD as the weakest of the G10 currencies Vs the USD. It followed Euro higher this week but fell well short of its recent highs while Euro made new 3 year highs. CAD also created a Daily Key Reversal Down on Friday.
I bought gold puts because gold had a sharp rally this week as USD fell but it failed to get reach last month's highs. If the USD does start to rally from here that would pressure gold and traders might then start paying attention to US real rates and gold could fall sharply. Gold also registered a Daily Key Reversal down on Friday.
I bought WTI puts because I think the global supply/demand picture is net bearish for crude oil especially as winter heating demand fades and American production grows. I think the nearly $4 bounce in WTI this week was a correction, a relief rally after the recent $8 decline. A USD rally would put pressure on WTI and IF the market comes to see this week's rally as a correction (especially if this week's lows are taken out) then positioning risk becomes an 800 pound gorilla for WTI!
Risk management: I established small, limited risk positions in these markets because protecting my capital is my key motivation! I could be dead wrong on all of these trades and only lose a small fraction of my trading capital. If I'm right on these trades my gains could be substantially more than what I have at risk and I will try to find a spot to add to my positions.  If the markets move against me I will liquidate my positions well before the option values fall to zero.
STAY INFORMED! Receive our Weekly Recap of thought provoking articles, podcasts, and radio delivered to your inbox for FREE! Sign up here for the HoweStreet.com Weekly Recap.