February 8, 2018 | Remember When Stocks Only Went Up?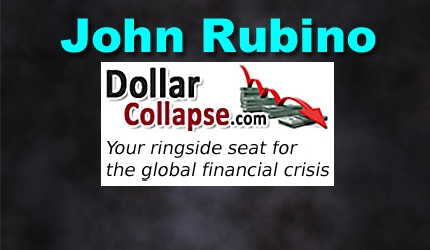 John is author or co-author of five books, including of The Money Bubble, The Collapse of the Dollar and How to Profit From It, Clean Money: Picking Winners in the Green-Tech Boom and How to Profit from the Coming Real Estate Bust. A former Wall Street analyst and featured columnist with TheStreet.com, he currently writes for CFA Magazine.
Long ago in a distant galaxy called "2017," stock prices rose every day. And the people were happy. With paper profits in hand they maxed out their credit cards and bank lines to buy flat-screen TVs and cars and cover their student loans.
Then one day a darkness began to spread. Stocks began to move in an unfamiliar way that felt profoundly wrong. They went "down" instead of up, and paper profits began to shrink. The people consulted their price charts and were confused to find them written in an unfamiliar language full of oddly sloped lines and negative numbers.

Gradually, a few of more diligent people consulted their history books and discovered that their distant ancestors lived in a world where stocks fluctuated, and could only be counted on to rise when they were "cheap" relative to "earnings" and "interest rates." These newly-minted historians then compared modern stock prices to those ancient metrics and were horrified to discover that even after a week of unnatural declines they were still wildly "overvalued" (another archaic word that required a dictionary to decipher).
Fear and confusion reigned for a while, as the people considered their options. They understood selling, i.e., "taking profits," but how could one take profits if a stock was below the price at which it had been bought? Was that even legal?
Even more confusing was the "margin call," wherein the brokers who used to give the people money suddenly wanted the people to return it. But of course the money was gone, having long since been used to pay 18% interest on credit cards and insurance on new SUVs.
It was a dark time indeed, one that the people feared would never end. So they told their brokers to sell even the stocks that were "down." This made stocks go "down" even faster.
And so the world the people knew and loved ended with a great disturbance in the market, as if thousands of CNBC anchors cried out in terror and were suddenly silenced.
STAY INFORMED! Receive our Weekly Recap of thought provoking articles, podcasts, and radio delivered to your inbox for FREE! Sign up here for the HoweStreet.com Weekly Recap.