February 22, 2018 | A Golden Shocker from Russia and China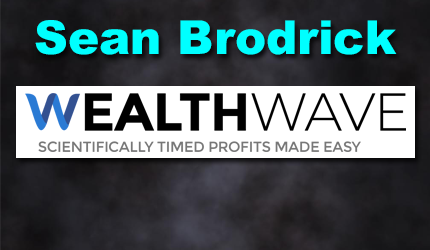 Sean is the natural resource analyst for Weiss Ratings. You can read his thoughts on gold, oil, cannabis, uranium and other natural resources at Wealth-Wave.com
Move over, China! For years, that nation's central bank has been the biggest buyer (if not holder) of gold.
But now there's a new buyer in town, one with the golden touch. That's Russia.
Russia is buying so much gold, it has overtaken China, as this chart from Bloomberg shows …
The Bank of Russia increased its holdings by 20 metric tons in January to 1,857 tons. At the same time, China had 1,843 tons.
This makes Russia the fifth-biggest sovereign holder of gold. Only the U.S., Germany, Italy and France own more.
The U.S. is still the largest owner of gold, with 8,134 tons. Germany is the second-largest, with 3,374 tons. There is also the International Monetary Fund, which owns 2,814 metric tons. But since it's not a sovereign nation, we'll leave it out of the equation.
So, to get back to my original question: What are Russia and China are up to? Are they in some kind of competition?
Yes, but not with each other. They're actually competing with the U.S.
You see, the U.S. wields its currency like a club. The U.S. imposed crushing sanctions on Russia in 2014 in retaliation for Russia's covert war in Ukraine. And the U.S. Congress imposed even more sanctions — in retaliation for Russia's cyber-shenanigans in our elections. But President Trump hasn't imposed that second round of sanctions. Yet.
The Russians can see the writing on the wall. They want a currency that is independent of the U.S. dollar. And the more gold they own, the more independent Russia feels.
China, meanwhile, hates U.S. dollar hegemony for its own reasons. In fact, China has called for a global currency to replace the dominant dollar. It is promoting its own currency, the renminbi (also called the yuan, which would be like calling the U.S. dollar the "hundred"). It is doing this through trade agreements, boosting foreign aid and creating its own markets.
Two-thirds of the world's $6.9 trillion allocated foreign exchange reserves are in U.S. dollars. But cracks are showing in that foundation. In 2016, the IMF included the renminbi in the basket of currencies that make up the Special Drawing Rights (SDRs). That's an alternative reserve asset to the dollar.
And now, Europe's central banks are starting to replace dollar reserves with renminbi. Germany's Bundesbank said it is buying more Chinese currency as part of a long-term strategy. One thing that gives them the confidence to do that is the fact that China owns so much gold.
Slowly, Russia and China hope to squeeze this golden fist around the dollar — to squeeze the dollar out of international relationships, and their own currencies in.
China is the world's biggest consumer of gold. Meanwhile, Russia is rapidly becoming the world's biggest miner of gold. Stay tuned and watch this story.
And if you're smart, take a tip from the Chinese and Russians. Own gold.
And if you're looking for stocks to ride this trend, look for those leveraged to gold. I'm talking about stocks tracked by the VanEck Vectors Gold Miners ETF (NYSE: GDX) and VanEck Vectors Junior Gold Miners ETF (NYSE: GDXJ). They should do very well indeed in Russia and China's golden future.
All the best,
Sean Brodrick
STAY INFORMED! Receive our Weekly Recap of thought provoking articles, podcasts, and radio delivered to your inbox for FREE! Sign up here for the HoweStreet.com Weekly Recap.