January 16, 2018 | Some 7,000 Points UP for Dow since Trump Election!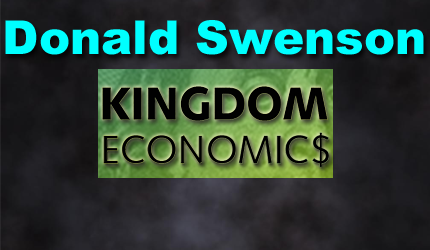 Donald B. Swenson: Born January 24, 1943, Roseau, Minnesota. Graduated H.S. 1961, Moorhead High, Minnesota. Graduated College 1968, Moorhead State University, Minnesota. Designated member of Appraisal Institute (MAI), 1974. Employed with Western Life Insurance Company, 1968 – 71; Iowa Securities Company, 1971 – 73; American Appraisal Company, 1974 – 81. Part-time teacher/valuation consultant/bartender, 1979 – 2008 (taught workshops at Waukesha County Technical Institute, Wi. and Madison Area Technical College, Wi.). Retired 2008 (part time teacher/blogger), AZ. Self educated economist/philosopher/theologian: http://kingdomecon.wordpress.com.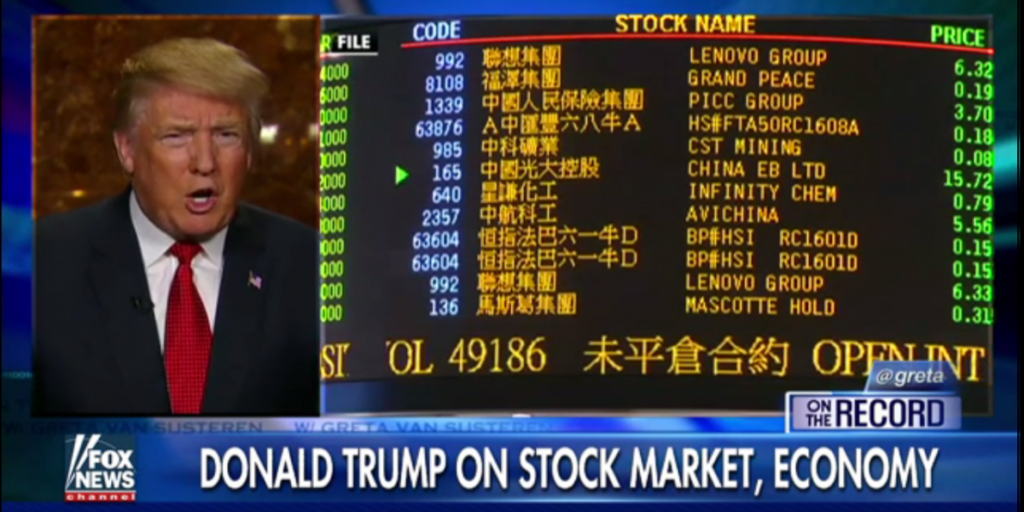 Our esteemed leader, the President of the USA, says that if Hillary would have won the election the Dow Index would have experienced a 50% drop (say to around 9,000 as of today). Today, however, the Dow Index rose to over 26,000 (a 40% increase since November 2016) and Mr. Trump now claims he is responsible for this outstanding prosperity and wealth. He does not call this an 'asset' bubble or a manipulated market. He does not attribute this increase to Central Bank trading. He expects MUCH more prosperity to come. Is any of this reality or pure hype, lies, and myth?
My sense is that our esteemed leader has no understanding of how our current financial system works and/or who is behind all these bubbles which we now witness in spades. We need to understand some core facts about today's markets. First of all, our markets are now totally electronic and computer driven. Our money units are now digits flowing within cyberspace (computer screens) and trading is done with the click of a computer mouse. This flow of digits (money flow) is accomplished via electronic trading by private traders and also by traders in the public arena…traders within our Central Bank arena are mostly responsible.
Our Central Bank traders can use their huge balance sheets to pump up any market to give us the 'feeling' of wealth. Our Deep State financial system allows select traders to operate behind closed doors to manipulate, rig, and pump up our computer driven markets continually. All this can be done via HFT and coded algorithms. A Quant (programmer) can create an algorithm with a code (mathematical instructions) which trade 24/7 to pump up these electronic markets. Trading is now 24/7. This is all an orchestrated program (by select traders) to pump up our index markets globally. Few seem to comprehend what is happening in real-time. Our markets are pure imagination and illusion but few comprehend.
Mr. Donald Trump is a billionaire who should be able to discern what is happening in real-time within our markets. He should have advisers which inform him about how our markets work. But his comments to the media are so ridiculous that I must assume that he is just ignorant of how our markets work. Ignorance is possible today as our markets have changed mostly since 2008 to our current electronic system. Our markets used to be logical and based upon supply and demand. All this changed with the abolishment of the Open Outcry trading system and the adoption of electronic trading.
The key word today is ALGORITHM. Computers and algorithms go hand in hand. Most trading is now done via algorithms and via high-speed trading computers. Computers, algorithms, quant's, and codes create our market prices and determine how the markets work in real-time. We live with electronic markets and money which is created my merely thinking up new numbers (called QE or creating a commercial loan). All this is so corrupt that traders and our politicians can not discern what has happened (mostly since 2008). Central Banks have taken over the system and a few Central Bank traders can now manipulate, rig, and pump up all our markets.
The key words today are Central Bank trading and Central Bank manipulation. A few traders operating BEHIND CLOSED DOORS create our corrupted markets. It's all done via computers, algorithms, codes, math, select instructions, and money digits created out-of-nothing. Wake-up to a new world of corruption which transcends all logic and common sense. This is probably why Mr. Trump can not discern what is happening and why he makes these ridiculous comments to the media. Think for yourself! I am: https://kingdomecon.wordpress.com.
STAY INFORMED! Receive our Weekly Recap of thought provoking articles, podcasts, and radio delivered to your inbox for FREE! Sign up here for the HoweStreet.com Weekly Recap.