January 8, 2018 | How Much Life Savings Should We Bet on a 'GOAT'?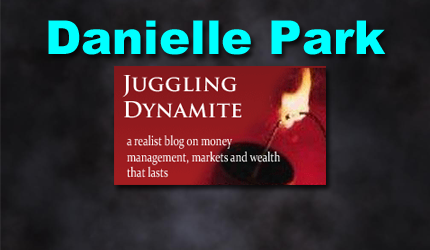 Portfolio Manager and President of Venable Park Investment Counsel (www.venablepark.com) Ms Park is a financial analyst, attorney, finance author and regular guest on North American media. She is also the author of the best-selling myth-busting book "Juggling Dynamite: An insider's wisdom on money management, markets and wealth that lasts," and a popular daily financial blog: www.jugglingdynamite.com
Today on CNBC, Mike Santoli reviews the stats on the 2009 to 2018 stock market expansion and points out that, already the second largest and longest price expansion in history, Bulls are now betting this market will be the G.O.A.T (Greatest of all time) and manage to match the all time largest speculative price to earnings peak reached at the tech-bubble top of 2000.
Meanwhile in terms of price-to-sales, Leuthold Group notes that the S&P 500's price-to-sales ratio today is already above where it was at the year-2000 market peak.
Everyone with a financial memory should know what happened next.  The below chart of the NASDAQ 100 Index since 1998, by my partner Cory Venable, is a reminder.  Not only did the NASDAQ collapse 78% into 2002 and the broader markets 50%, but it then took 16 lost years and trillions in central banks QE injections for the index to make back losses.  By then, most of the people who were holding in 2000 had long since liquidated in losses.  The rebound and Trump-bump extension since 2016, has now set stocks up for a similarly severe mean reversion period in the next contraction period (suggested by blue dotted line back to cyclical support).  On a monthly, relative strength indicator (RSI), the NASDAQ is as overbought today as it was in March 2000 (see red circles).  Truly, it's hard to be hyperbolic here.
Yes, so long as more indiscriminate cash continues to flood into these markets than is trying to cash out, prices could levitate a while longer.  But at some point cash and margin room do run out.  Today margin debt is already far past the 2000 high (see the chart here) and monthly asset-allocation reports show that institutional and individual investor portfolios are already holding record lows in cash and 72% in stocks (the all-time peak in 2000 was 77%) as shown below.  Everyone that is willing to bet on miracles, or who is paid to gather assets or sell financial products–rather than manage risk–is already all-in.

If confidence and 'fear of missing' out prevents today's holders from cashing out stock market bets at all-time cycle highs, the truth is that most never will–until they are forced by crashing prices, terror, margin calls, ETF sales and mutual fund redemptions as the masses liquidate and flee once more ahead.
So if you, your broker or manager are holding your savings in risk-assets today, you should understand the extreme odds against this bet, and ask yourself this question:  what percentage of your life savings can you afford to lose 50-80% of and then wait years trying to recover?
That answer will help you decide how much to bet on a 'GOAT' today.
STAY INFORMED! Receive our Weekly Recap of thought provoking articles, podcasts, and radio delivered to your inbox for FREE! Sign up here for the HoweStreet.com Weekly Recap.