In an announcement at the North American International Auto Show on Detroit, Ford said the performance SUV will be developed by the company's Team Edison at an electric- and autonomous-vehicle plant being built in Detroit's Corktown neighborhood, but revealed few other details.

The Mach 1 name has been used previously with Ford Mustangs. A short video that accompanied the announcement took a "Frankenstein" tone as it showed a Mustang and a Ford Explorer entering a factory building, then a series of lightning bolts flash and the front doors open to reveal….something fast.
Ford Motor Co will significantly increase its planned investments in electric vehicles to $11 billion by 2022 and have 40 hybrid and fully electric vehicles in its model lineup, Chairman Bill Ford said on Sunday at the Detroit auto show.

The investment figure is sharply higher than a previously announced target of $4.5 billion by 2020, Ford executives said, and includes the costs of developing dedicated electric vehicle architectures. Ford's engineering, research and development expenses for 2016, the last full year available, were $7.3 billion, up from $6.7 billion in 2015.

Ford Chief Executive Jim Hackett told investors last October the automaker would slash $14 billion in costs over the next five years and shift capital investment away from sedans and internal combustion engines to develop more trucks and electric and hybrid cars.

Of the 40 electrified vehicles Ford plans for its global lineup by 2022, 16 will be fully electric and the rest will be plug-in hybrids, executives said.

"We're all in on this and we're taking our mainstream vehicles, our most iconic vehicles, and we're electrifying them," Ford told reporters. "If we want to be successful with electrification, we have to do it with vehicles that are already popular."
Public Ready?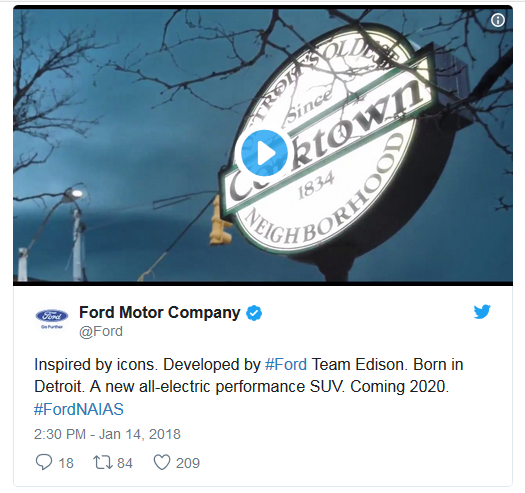 Will this idea be accepted? One respondent thinks not.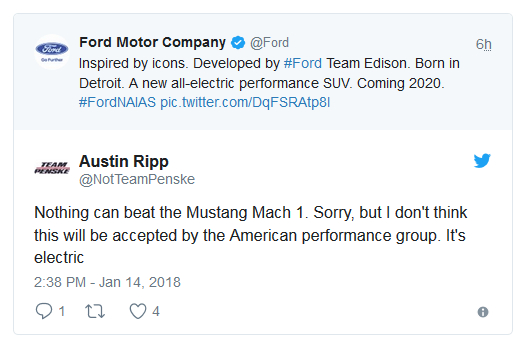 So far all we have is hype without details.
However, I strongly believe electric is the wave of the future, especially for most city drivers.
The auto industry is undergoing its first major change, ever, as I see it. And the revolution is on two fronts.
-Self-driving vehicles
-Electric vehicles
The doubters will be proven wrong, quickly, in both areas.