January 30, 2018 | A Bull Market in Big Brass Ones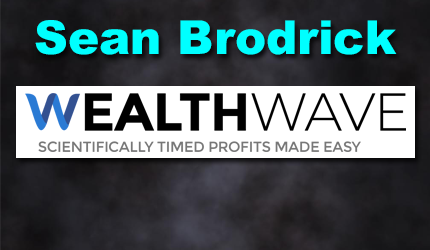 Sean is the natural resource analyst for Weiss Ratings. You can read his thoughts on gold, oil, cannabis, uranium and other natural resources at Wealth-Wave.com
When we compliment someone with a lot of courage, we say he has "big brass ones" or "a lot of brass."
But what is brass, anyway? There are no brass mines. So how do you get this metal?
The answer to that question contains some real profit potential …
Likewise, when someone gathers their courage to act, they "galvanize" around that issue. That's from galvanized steel, I imagine.
So, do you know what galvanizes steel? The answer is zinc.
Thin layers of zinc added to steel make it rust-proof, or above reproach. Galvanized. Better than the original. About a half the zinc produced in the world goes into galvanized steel.
Likewise, zinc combines with copper to make brass. That's the second-most-common use of zinc.
Well, there must be a lot of galvanized individuals with big brass ones walking around. Because the price of zinc is on fire! 
And here's the funny thing. You can't log on to any news site without reading yet another story about how copper prices are soaring.
Copper is the darling of the base metals. Well, hold the phone. That's because zinc has outperformed copper since the start of the new bull market at the beginning of 2016. Look at this chart I just snagged from my Bloomberg terminal …
Zinc is the white line; copper is the orange line. Copper is up 96.6% since the start of the new bull market. Not too shabby! But zinc jumped a whopping 121% at the same time. Wow!
The question for investors is, will this trend continue?
Let me show you another chart that might answer that. This is a 10-year chart of zinc held in London warehouses (the bars) against the price (the while line again).
You can see that when stockpiles go down, prices go up.
Zinc stockpiles are shrinking now. And that is lighting a fire under prices.
What the heck's going on here? A couple of things …
Some big mines closed. They ran out of zinc they could mine at economical prices.
Now, you might think they can just switch the lights back on. You'd be wrong. Shutting down a mine is a big decision, not done lightly. It will be a long time before someone rattles the locks on those doors.
Also, China is cracking down on polluting industries. And metals mining and refining pollutes a lot. Small wonder, then, that Chinese imports of zinc jumped 22% year-over-year.
But this is just the kind of market that can make those kinds of bets pay off big-time. In this market, it pays to have big brass ones, indeed.
All the best,
Sean Brodrick
STAY INFORMED! Receive our Weekly Recap of thought provoking articles, podcasts, and radio delivered to your inbox for FREE! Sign up here for the HoweStreet.com Weekly Recap.