December 17, 2017 | The Revolution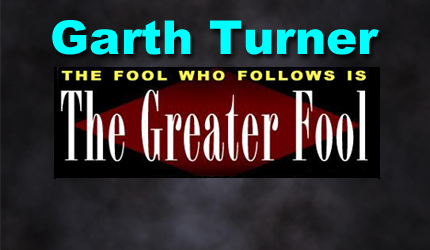 A best-selling Canadian author of 14 books on economic trends, real estate, the financial crisis, personal finance strategies, taxation and politics. Nationally-known speaker and lecturer on macroeconomics, the housing market and investment techniques. He is a licensed Investment Advisor with a fee-based, no-commission Toronto-based practice serving clients across Canada.
Love him or loathe him, Donald Trump now matters. This is getting serious. The tax cut bill, to take effect in 2018, is revolutionary and may touch your life. Most Canadians have absolutely no idea what this is, or why it's happening.
Some key points to know: the overall corporate tax rate will be dropped by 40%. That's extreme. Corporations will be able to deduct the cost of new equipment for the next five years immediately, instead of over decades. Also extreme. Small business owners will get a 20% tax cut on incomes below about $300,000. Compare that to what Bill Morneau's doing. Personal deductions double and the average federal tax bill will fall, says Trump, "by half." The top personal tax bracket clicks in at $600,000 (it's $220,000 here), and is reduced by 7%. Mortgage interest remains deductible. Death taxes drop by 50% until 2026. Trump heirs, say mainstream media, will save about $1 billion.
Of course there's a lot more to it, and comparisons with our system are facile. Families here get public health care and fat cheques for having kids. We have no mortgage break, but keep all house profits. Canadian taxes are higher, but we have a government that can't keep its fingers off anything or stop apologizing and writing cheques. Beavers seem to like bloated governments, and are willing to pay for them.
So, what's it mean? Probably this…
Extra sauce for investors
Dropping corporate taxes by two-fifths is massive. And while Trump proclaims this will goose employment, raise wages and spur the economy, that's unlikely. Unemployment has already turned into full employment, stock markets are at record levels and the US is on a roll – adding an average of 19,000 new manufacturing positions monthly.
Corps are sitting on $2.3 trillion in cash reserves, which is double the level of 15 years ago. They don't need lower taxes, and are unlikely to shovel the savings into creating more jobs. Remember that there are now more jobs available in the US than there are applicants to fill them. So, the hundreds of billions in reduced overhead this tax reform will yield will likely go into profits, then dividends, and flow to investors. If you think the Dow is high at 24,000, just wait.
New reasons to look south
If your company spends $50 million building a plant in Windsor you get to write that massive investment off your corporate taxes gradually over the life of the factory. If you build it across the river then, thanks to Trump, you can now deduct it entirely the day you move in – and use that to wipe out corporate taxes for years, or decades. It's a huge incentive to move to the States for any company that's been thinking about it, taking jobs along with it. Ouch.
Higher mortgage rates & a lower dollar
Lower taxes for corporations and individuals, along with spending incentives will likely pour more gas on the American economy, resulting in inflation and higher interest rates. Already the Fed has raised then four times in 12 months and is on tap for at least three more hikes in 2018. With tax reform that could turn into eight more increases over the next two years, catapulting American rates above ours. The immediate impact is a lower dollar here and a rising cost of living as imports become pricier. But augmenting bond market yields caused by the Fed will also hike Canadian five-year mortgage rates. Yes, just as the universal stress test is taking hold.
If the Bank of Canada acts to shore up the currency and address mounting inflation with rate increases of its own, the economy here may be pinched, and residential real estate squished. With epic family debt, you know what that means.
And in the long run, crypto?
When I was 18 and went off to military boot camp for a few months my mother handed me a box of condoms and said, 'short term pleasure, long term pain.' It worked. Now the Trumpian tax cuts have us in a similar spot – making economic whoopee, to be followed by dismal decades. The legislation being passed will add between $1 trillion and $1.5 trillion to the American deficit by irresponsibly lowering federal revenues without cutting expenses. To stave off crisis or sustain the value of its currency, Washington will be forced into even harsher decisions down the road than would have been the case pre-Trump.
The next administration will have to gut spending, which could mean social unrest, or add a big new tax burden to staunch the red ink – which will shrink the economy and throw millions out of work. And guess what the chances of that happening are?
I'm starting to suspect Donald Trump is the Bitcoin guy.
STAY INFORMED! Receive our Weekly Recap of thought provoking articles, podcasts, and radio delivered to your inbox for FREE! Sign up here for the HoweStreet.com Weekly Recap.