December 21, 2017 | Is This the End of the Line for Cobalt?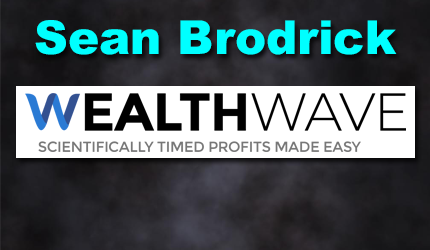 Sean is the natural resource analyst for Weiss Ratings. You can read his thoughts on gold, oil, cannabis, uranium and other natural resources at Wealth-Wave.com
Do you think the cobalt miner rally is done? Or it is just getting its second wind?
That depends on if you believe the big banks or your own lying eyes. Because I have some charts to show you.
Late last month, I wrote about why cobalt had a bright future. The metal is up 11% since then. And it's up 213% since the beginning of 2016.

That's way ahead of the 37% rise in nickel … the 50.8% rise in copper … even the 131.7% rise in lithium.
These are all energy metals, by the way. They're all riding the electric vehicle (EV) megatrend that I keep pounding the table about.
Back to cobalt. So, it's up 11% in two weeks. But cobalt stocks – explorers, developers, miners – are generally down in that time. What's going on?
What's going on is new production from mining kingpin Glencore. That company announced it plans to double its production of cobalt in the next two years.
The key to this is Katanga Mining (TSX-V: KAT). Glencore owns 86% of Katanga. Katanga, in turn, is bringing a cobalt-copper project online very soon. As recently as August, Katanga said it would produce 20,000 metric tons of cobalt in 2019. But hold the phone! Just last week, Katanga upped that guidance to 34,000 tons.
Full disclosure: Supercycle Investor subscribers own Katanga Mining. And it's up about 200% from our initial tracked entry.
Anyway, that news from Katanga is a lot of cobalt. That's a big change in a world market that totaled 93,950 metric tons last year.
So now, some in the market — mainly big banks — are talking about a cobalt surplus. One that will weigh on prices. For example, BMO Capital Markets says cobalt prices could fall 5% in 2018.
I have one word for that: Horse-hockey!
Okay, that's two words.
Here's the thing: Cobalt demand is going ballistic. It is currently projected to rise to 120,000 tons per year by 2020. Up 28% from last year's levels.
The really interesting thing: The most important phrase in the previous sentence is "currently projected."
No one seems to grasp how fast the EV revolution is gathering momentum.
As I explained to you in a previous column, "every single EV forecast so far has been too conservative."
Heck, every single week, we hear from one or two car makers about how they are shifting to EVs at full throttle.
BMW just came out and said its needs for cobalt will grow tenfold by 2025. Why? Because it plans to offer 25 EV models by 2025.
How about Volkswagen, the world's largest car maker? It's planning a 300-model
EV lineup by 2030.
Its demand for cobalt … and lithium and other li-on battery components … will go zoom-zoom!
What we do know is what we can see in the rear-view mirror. The International Energy Agency (IEA) just reported that the total number of EV cars on the road jumped from 1 million in 2015 to 2 million in 2016.
Source: IEA
You notice how that curve is steepening? And yeah, the number of EVs on the road blew away earlier projections.
Here's what we do know: By 2030, if current demand trends hold, we'll need cobalt supply to increase fourfold.
And what are the odds of demand trends increasing? I'd say higher than average.
Meanwhile, there's supply. Oh wait, let me say, "there isn't much new supply."
Mines are projects that take years to bring online. I think there are some great exploration and development plays in this space. And I strongly believe those stocks could go much higher.
So, cobalt explorers and developers have pulled back in the last couple weeks. That's okay. This is a long-distance race, not a sprint. The EV megatrend is fueling supercycles across the energy metals space. And cobalt is going to be a clear winner.
Select companies are on the launch pad. Weakness can be bought. Because blast-off is coming.
All the best,
Sean
STAY INFORMED! Receive our Weekly Recap of thought provoking articles, podcasts, and radio delivered to your inbox for FREE! Sign up here for the HoweStreet.com Weekly Recap.