December 5, 2017 | Investing Your 'Serious' and 'Speculative' Money Buckets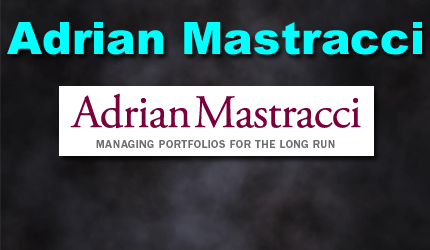 Adrian Mastracci, Discretionary Portfolio Manager, B.E.E., MBA. My expertise in the investment and financial advisory profession began in 1972. I graduated with the Bachelor of Electrical Engineering from General Motors Institute in 1971. I then attended the University of British Columbia, graduating with the MBA in 1972. I have attained the "Discretionary Portfolio Manager" professional designation. I am committed to offering clients the highest standard of personal service by providing prompt, courteous and professional attention. My advice is objective, unbiased and without conflicts of interest. I'm part of a team that delivers comprehensive services and best value in managing client wealth.
Situation:
People become excited at the prospects of investing to beat the markets.
My View:
"Serious" investing is dull and boring; "speculative" appeals and fascinates.
Solution:
Pursue an approach for both your long term and immediate excitement.
"It is possible to own too much. A man with one watch knows what time it is; a man with two watches is never quite sure." —Lee Segall, Educational Psychologist
The same watch analogy applies to portfolios. Investing has become a highly personalized exercise. For example, there is individuality in when to start, what to pursue, when to change horses or the myriad of allocations you can entertain. You can trade in multiple countries and currencies around the clock.
However, a real dilemma has developed. Investing the retirement nest egg for the long run is considered extremely dull and boring. On the other hand, investing to beat the markets has a huge appeal and fascination.
Investors often ask how to add zing and sizzle to a doughty nest egg."
Two Money Buckets
Investors often ask how to add zing and sizzle to a doughty nest egg. Of course, without betting the entire farm. So what can investors do to keep track of the watches?
There are two well-known types of investment buckets. "Serious" and "speculative" money come to mind. Let's define them:
"Serious" investing accumulates the long-term capital that funds retirements.
"Speculative" investing tries to blast home runs out of the park.
I won't mince words. There is absolutely no pizzazz attached to serious money investing. The thrills of swinging at home runs always win hands down, every time. No need to consult your watches.
Nothing has changed for decades; however, be realistic. Precious few have the crystal ball refined well enough to "consistently" outperform those pesky markets.
Nevertheless, investors keep applying heavy doses of buff and polish to that crystal ball hoping and praying to beat the slim odds. Just remember that hope is not an investment strategy you want to rely on for the family's retirement needs.
My Approach
There is a better way to accomplish both investing missions. That is, pursue an approach that accommodates both long term needs and immediate excitement.
If "serious" investing is all that interests you, simply keep marching forward under that banner. However, if you crave owning a "speculative" bucket, divide your nest egg in two distinct and separate camps.
I summarize the salient points:
Invest the majority, say 80% to 95% of total portfolio as the boring, "serious" money bucket. Professional management stewards this portion. Long term goals guide your game plan.
Earmark the remaining 5% to 20% into the far more thrilling "speculative" bucket. You manage this portion as you see fit. Select any investment that you think will deliver.
Some people are comfortable investing the speculative component all at once. Others prefer to allocate over time, say in 5% lumps of total portfolio value.
Once the system is in place, revisit the wisdom of your decision every year. You can always redirect part or all of the "speculative" nest egg back to the "serious" bucket anytime.
This is a wise and sensible solution that safely diversifies your investing style. It also preserves the majority of your retirement nest egg and allows for some investing excitement if you crave it.
Still, many investors are not sufficiently prepared at managing portfolios from both money camps. It's a tall order to deploy speculative and long term investing strategies, all at the same time.
You clearly want the lion share of the portfolio to remain intact if your home run prowess strikes out. Most investors do strike out, so don't be surprised when this happens. As a matter of fact, recognize it as one of your assumptions.
The bonus is that you get to tell some fascinating stories about trying to outperform. Just keep the watches in front of you.
I would appreciate hearing  your stories.
STAY INFORMED! Receive our Weekly Recap of thought provoking articles, podcasts, and radio delivered to your inbox for FREE! Sign up here for the HoweStreet.com Weekly Recap.