December 28, 2017 | Extremes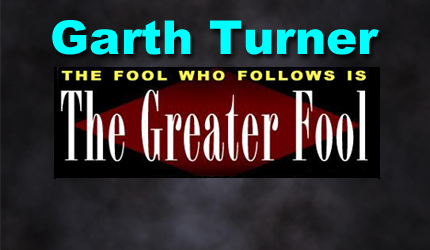 A best-selling Canadian author of 14 books on economic trends, real estate, the financial crisis, personal finance strategies, taxation and politics. Nationally-known speaker and lecturer on macroeconomics, the housing market and investment techniques. He is a licensed Investment Advisor with a fee-based, no-commission Toronto-based practice serving clients across Canada.
In a region of six million people, where everyone lusts for a new, detached home, a mere handful sold last month. Three hundred and twelve, a 58% decline year/year. Even more shocking is that new house construction has collapsed by 82% from 2016 levels, and runs at 75% below the 10-year average. It's a hard-hat disaster.
Why?
Builders know. Industry boss Bryan Tuckey puts it this way: "People simply cannot afford them." No wonder. The average new detached house sells for $1.2 million, which is 25% more than last year. When you add in condos, towns and semis, the sticker shock grows – up more than 42% in twelve months.
The industry blames excessive government regs, restrictive land use and zoning policies, insane building codes and anti-sprawl measures which have inflated land prices. True enough. But the collapse of the construction business is just another indicator that residential real estate is going over a cliff, even in the nation's biggest, craziest market.
Slagging sales for new-builds underscores a simple fact: as house-horny as people may be, they're unwilling or unable to float more credit. Days ago RBC gave us news we already knew – real estate affordability is at the worst level ever, and is about to sink further as interest rates increase in 2018 and the stress test arrives. Meanwhile household debt is at a new level. People have borrowed themselves into a stupor, totally ignoring at least three years of warnings that low rates couldn't last.
The chart below is interesting. Economists at National Bank wanted to know what the interest rate increases destined for 2018 would do to household finances in Toronto, Montreal and Vancouver – our three largest housing markets (in that order). It traces the impact of a lowly 1% increase in rates on monthly incomes (the Bank of Canada raised the cost of money a half point this year and will do so again – at least – in 2018). The conclusion: Toronto – fugly; Montreal – pas de problème; Vancouver – pooched.
"It's important to keep in mind that those two markets (GTA and YVR) are not representative of the country as a whole," says the bank. "The Toronto and Vancouver markets have spilled a great deal of ink, but in the country's other urban centres housing remains relatively affordable." This means if you live in Halifax, Moncton, Quebec City, Windsor, Winnipeg, Edmonton or Kamloops, the rate pop won't mean much. But the stress test might.
The economists also make this key point: never before has residential real estate constituted such a big chunk of the Canadian economy. And it's no coincidence that prices have never been this high, nor households this much in hock at a time when rates are this low. It's all related. And not good.
Given that, these guys say rising rates will have a far bigger impact now than they would have had two decades ago. "In some markets, notably Vancouver and Toronto, a rate hike could prevent new buyers from entering the market. Consider the effect on new buyers of a 1-point increase in mortgage rates in some cities. Twenty years ago such a hike would have increased the burden of debt service by 4% of median income. Today it would be twice that."
To further bum out the real estate bulls, consider this: almost half of all the existing mortgages in Canada (which total almost %$1.5 trillion) will come up for renewal during 2018. A slew of those were taken out in 2013 at an average rate of 2.6% – or about 1% less than will be the case by this coming summer. That is exactly the scenario depicted in the chart above.
As for the stress test, new buyers will have to add 2% to the posted rate in order to clear the hurdle. As detailed here previously, that'll knock out somewhere between 5% and 20% of the newbies, depending on which expert you pick.
So, figure it out. Houses people already can't afford, even at cheap rates. Central bank increases all but certain. Household finances squished. Seriously higher qualifications for borrowers. And higher taxes coming in the T2 budget.
I didn't even mention that most of the country is minus 30 this week. We might not be alive by April, anyway.
STAY INFORMED! Receive our Weekly Recap of thought provoking articles, podcasts, and radio delivered to your inbox for FREE! Sign up here for the HoweStreet.com Weekly Recap.