November 3, 2017 | Reefer Madness Could Make You Rich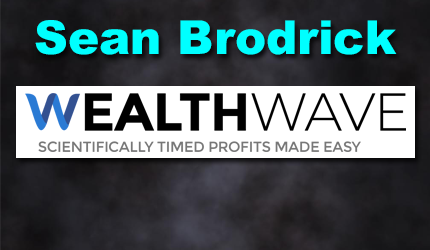 Sean is the natural resource analyst for Weiss Ratings. You can read his thoughts on gold, oil, cannabis, uranium and other natural resources at Wealth-Wave.com
Cannabis stocks have zig-zagged for months. It's been a regular roller coaster! Now, the next breakout is here. Just how high could this next round of reefer madness take us?
Dude … pretty darned high!
Here's a chart of the Horizons Medical Marijuana Life Sciences ETF (TSX: HMMJ) (OTC Grey: HMLSF). It's a basket of 37 leading cannabis-related stocks operating in North America.
You can see that HMMJ is on a wild ride. After soaring into August, it slumped all that month. It didn't make new highs until September. Then it was off to the races until October, until it went into consolidation. Again!
But now … well. Now, it's time to shatter that ceiling.
The most recent thing to light a firecracker under cannabis stocks is the news that broke on Monday.
Alcohol goliath Constellation Brands is guzzling nearly 10% of Canada's premier marijuana company, Canopy Growth. It only cost Constellation $190.9 million. Such a deal!
Constellation will provide support in areas such as consumer analytics, marketing and brand development.
In return, it gets a front row seat in seeing how a successful consumer cannabis brand develops. Canada has had legal medical marijuana for years.
Starting in July 2018, recreational marijuana use will be legal across the country. That's only cannabis flowers (buds), though. A year later, the regulated sale of cannabis edibles will start.
The companies will also collaborate in developing cannabis-based beverages for adults.
When recreational cannabis is legalized in the U.S. – and you know that's a matter of when, not if – Constellation will be able to import that knowledge across the border.
In other words, it's a genius move.
And the U.S. isn't waiting for the foot-draggers of federal legalization.
For the first six months of 2017, cannabis beverage sales in Colorado, Oregon and Washington, totaled $13 million. That's up 26% from the comparable year-ago period.
Heck, that's before Nevada got in on the act. And California legalizes in January.
As I said, it's a genius move on Constellation's part. And you have to wonder: What's the NEXT U.S. company to buy its way into Canadian marijuana expertise?
Marijuana Millionaire subscribers are riding that wave. They owned Canopy Growth. Sold it, took profits. Then I recommended it again recently. And now, it's up 44% in a little over a month.
Boom-shakalaka!
So, go back and look at that chart of the Horizons Medical Marijuana Life Sciences ETF. And ask yourself how high it can go.
How high indeed.
Do you want to sit on your hands? Or reach for the weed … and the big profits!?
Best wishes,
Sean
STAY INFORMED! Receive our Weekly Recap of thought provoking articles, podcasts, and radio delivered to your inbox for FREE! Sign up here for the HoweStreet.com Weekly Recap.