November 21, 2017 | Put the Fancy Money Jargon on Ice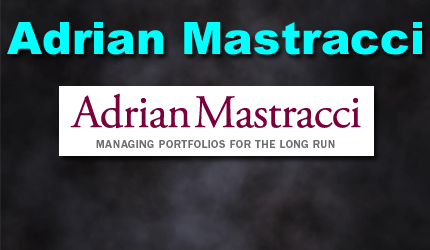 Adrian Mastracci, Discretionary Portfolio Manager, B.E.E., MBA. My expertise in the investment and financial advisory profession began in 1972. I graduated with the Bachelor of Electrical Engineering from General Motors Institute in 1971. I then attended the University of British Columbia, graduating with the MBA in 1972. I have attained the "Discretionary Portfolio Manager" professional designation. I am committed to offering clients the highest standard of personal service by providing prompt, courteous and professional attention. My advice is objective, unbiased and without conflicts of interest. I'm part of a team that delivers comprehensive services and best value in managing client wealth.
"The shell must break before the bird can fly." —Alfred Tennyson (1809–1892) Poet Laureate of Great Britain and Ireland
Do you often find yourself wondering what a money guru just said? You are not alone. Yes, there are far too many fancy buzzwords in our financial vocabulary. It's time to break a shell.
Listening to money jargon can be intimidating. Understanding the giant web of fancy money jargon is neither easy, nor simple.
November is financial literacy month. Hopefully, a time to start cutting back on at least some of the fancy jargon. Put the offender words and phrases on ice for good.
Do you often find yourself wondering what a money guru just said? You are not alone.
For example, I don't use jargon with words like "alpha", "beta" or "efficient market hypothesis." Nor the harder ones like "quantitative dynamics", "black pools", "derivatives", "quantitative easing", "monte carlo simulation" and "intestate." Try these words on your friends and watch the eyes roll.
Having to listen to financial jargon can be downright intimidating. For many, it's like learning a new language.
Some professionals may use big words in trying to impress. My experience is just the opposite.
In my view, those professionals are better off shortening the size of the words they use. The smaller the better.
I try to avoid using words that clients may not understand. My line in the sand is whether an elderly person comprehends them.
I make every effort to simplify the use of money jargon in these areas: 
Newsletters
Commentaries
Blog topics
Discussions
Correspondence
I submit that tall words don't usually impress clients. Particularly, if they don't understand them.
I never want a client to feel embarrassment in asking any question. No matter how basic it may seem.
Here are three of my money jargon observations:
Using simple language that clients understand builds more trust and loyalty.
Clients are appreciative when professionals make sincere efforts to use simple words.
Using big words often causes clients to tune out the topic of discussion.
I am always looking for simpler ways to deliver the message. Cutting back on the money jargon at every opportunity is very effective.
The financial jargon may sound very impressive. I suggest that it is wiser to banish these words from your everyday vocabulary. Find some simple ways to put the fancy money jargon on ice.
Heed the wisdom of Alfred Tennyson. There is no better time than the present to break some money jargon shells.
Questions, feedback and comments are invited.
STAY INFORMED! Receive our Weekly Recap of thought provoking articles, podcasts, and radio delivered to your inbox for FREE! Sign up here for the HoweStreet.com Weekly Recap.