November 13, 2017 | News Alerts plus select Monetary Issues!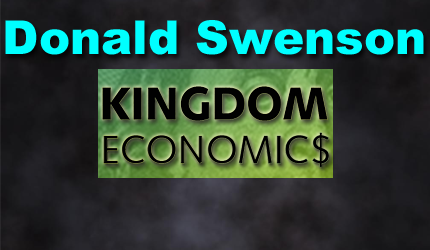 Donald B. Swenson: Born January 24, 1943, Roseau, Minnesota. Graduated H.S. 1961, Moorhead High, Minnesota. Graduated College 1968, Moorhead State University, Minnesota. Designated member of Appraisal Institute (MAI), 1974. Employed with Western Life Insurance Company, 1968 – 71; Iowa Securities Company, 1971 – 73; American Appraisal Company, 1974 – 81. Part-time teacher/valuation consultant/bartender, 1979 – 2008 (taught workshops at Waukesha County Technical Institute, Wi. and Madison Area Technical College, Wi.). Retired 2008 (part time teacher/blogger), AZ. Self educated economist/philosopher/theologian: http://kingdomecon.wordpress.com.
It now appears that military strikes over in the Middle East could start at any moment. Saudi Arabia, Yemen, Iran, Lebanon are all unable to resolve their issues and each country now desires to challenge the other with negative consequences. This could lead to a serious war as conditions are unlikely to improve. Can Russia and the USA change this situation or is a civil war likely in this area? The next few days/weeks should give us the answer.
The issue over in North Korea has not been resolved and U.S. naval carriers make the situation much more dire as of today. It does not look like Russia or China can solve this issue with North Korea. This means that some action/reaction will occur in the near future. My sense is that North Korea may initiate some situation which provokes President Trump to act. This then starts WW III. Given that man desires to rule over man, the end result is some type of war and destruction.
The bigger issue is that man can not govern man. Human government is a self-destruct situation. Human nature desires to rule over others and this mindset means that war must emerge at some point. We live in a WIN/LOSE world where human leaders attempt to rule over the other. None of this works and it leads to conflict, war, and destruction. The whole mindset of our leaders leads to a self-destruct result. None wants to step down from power. So, I can state categorically, that war is coming for our planet.
With respect to our monetary system, I read in today's Wall Street Journal that some trader dumped 40,000 gold contracts on the market (some 4 million ounces of gold) to suppress the gold price. What does this reveal? It reveals the corruption of our monetary authorities who continue to suppress, manipulate, and change real-time gold/silver prices so as to promote their 'mark of the beast' monetary system. Digital money is what allows all this corruption. Did you know that these traders do not even trade the physical metal (gold).
What they trade is an 'imaginary' digital contract (on our electronic futures markets) which claim that 4 million ounces are being traded. In reality, there is NO physical metal being exchanged between the counterparties (and there is no delivery of any actual physical metals) and this reveals that the entire trading system is nothing but corruption at the highest levels. It's pure 'price' manipulation and suppression by our computer traders at our Central Banks (via their proxies). Few seem to notice this corruption!
What will the global trade policies of our Trump administration lead to in time? He desires this mindset of America First. America must be First when he negotiates a deal. This leads to Russia First, China First, Germany First, Vietnam First, Brazil First, etc., etc. Each nation puts their country FIRST and all this is pure 'selfishness' at the highest levels. With limited natural resources under the control of select nations, this mindset of Trump leads to more selfishness and corruption for the world trading system. It does not lead to progress and cooperation.
The mindset of our leaders is shameful, when I think about what is now happening. None of these economic policies which are now being implemented will lead to a better world for the masses. Ego's rule over our planet and this can not bring us progress (longer-term). We are destined for 'tit for tat' corruption and national cheating at the highest levels of commerce. America First leads to everyone else desiring to be FIRST. What happens when a resource is not available (say wheat) for everyone? Who ends up with 'nothing'? If everyone desires to be First, then what is left when a resource is depleted?
Our leaders are now so corrupt that they are unaware of what they do. All these ideas to put America First , China First, Russia First, etc. will not lead to longer-term progress for the people. The system is our problem and the people at the TOP are unaware of the consequences which will develop from their policies. At some point a 'trigger' situation will develop which will crash all these policies. Given that our markets are now electronic/digital and operate within cyberspace, the 'trigger' issue could happen soon.
Prepare for you own survival and ignore all the pundits who desire that you support their markets. It is time to think of our own personal survival and not about solving the issues on the world stage. The bigger issues are now spiritual/metaphysical and this reveals that we are all 'at effect' (without any solution to the current problem). A New System is needed and this can not happen until the current system collapses. So seek understanding and wisdom and let the markets go where they desire to go. That is my view! Think for yourself! I am: https://kingdomecon.wordpress.com.
STAY INFORMED! Receive our Weekly Recap of thought provoking articles, podcasts, and radio delivered to your inbox for FREE! Sign up here for the HoweStreet.com Weekly Recap.