October 31, 2017 | Pressure to Perform, Quarter After Quarter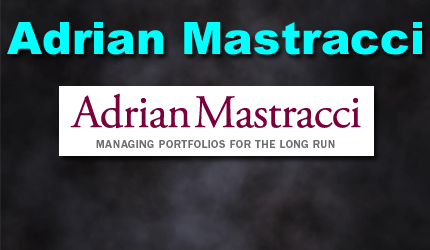 Adrian Mastracci, Discretionary Portfolio Manager, B.E.E., MBA. My expertise in the investment and financial advisory profession began in 1972. I graduated with the Bachelor of Electrical Engineering from General Motors Institute in 1971. I then attended the University of British Columbia, graduating with the MBA in 1972. I have attained the "Discretionary Portfolio Manager" professional designation. I am committed to offering clients the highest standard of personal service by providing prompt, courteous and professional attention. My advice is objective, unbiased and without conflicts of interest. I'm part of a team that delivers comprehensive services and best value in managing client wealth.
 "If a business does well, the stock eventually follows."
—Warren Buffett
Investors are in the midst of sifting through quarterly earnings and future guidance reports. Accordingly, let's revisit one common task of reporting companies. That is, the constant need to deliver at least expected results, if not better-than-expected results. Quarter, after quarter, after quarter!
Analyst estimates and expectations have become benchmarks for companies to match or beat for each quarter. A very tall order to sustain, quarter in and quarter out. Conversely, missing the line in the sand can be punishing on the stock price. Often, the miss is over mere pennies of earnings.
Companies live or die with the magnifying glass comparisons to analyst figures. Investors often make sweeping portfolio changes based only on one quarter's outcomes. Primarily, in the backdrop of a slew of upside surprises or deep disappointments.
Heaven forbid when corporate profit margins shrink. Dare to miss on revenues, profits or future guidance and corporate fortunes can change quickly and swiftly. Sometimes for long periods.
Consequently, companies are always trying to manage analyst and investor expectations. Stock prices can easily slide if reported results fall short or don't measure up to predictions.
Reflect for a moment on the implications of this herculean task:
Every analyst estimate can be adjusted frequently, like a moving target.
Delivering increasingly better quarterly results is neither easy nor realistic.
Investing lasts a lifetime; patience can boil over in one quarter or less.
Intense focus on quarterly results may take away business improvements.
Companies are in need of some relaxed latitude to accommodate periodic slippages. Longer term directions of the results are more important measures. The expectation of a steady stream of improving quarterly results is a pipedream. Surely, investors can allow for the possibility of miscues.
I define long term as a minimum of five years. Better yet, seven to 10 years and beyond. In reality, your long term can easily be defined as the family life expectancy.
Pursuing quarterly improvements is akin to the day trader mentality. It does nothing to foster the long run investing approach. I have always maintained that finding your nerve to ignore the onslaught of data, research, predictions and conflicted advice is desirable strategy.
Pressure to perform will continue throughout the quarters ahead. I do not expect the level of investor fascination with this concept to change in a material way.
My view is that one calendar quarter is too short a measurement to drive important investing decisions, such as retirement prospects. The Warren Buffett quote points to the better way.
So stretch out your investing patience. Take a breather. To paraphrase the famous children's story, "slow and steady gets you there."
STAY INFORMED! Receive our Weekly Recap of thought provoking articles, podcasts, and radio delivered to your inbox for FREE! Sign up here for the HoweStreet.com Weekly Recap.