October 10, 2017 | Do Your Investments have Total Fit and Purpose?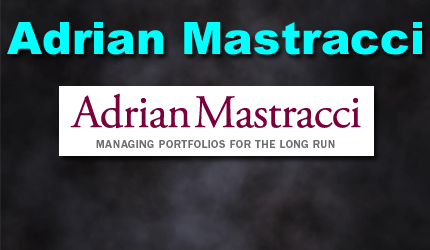 Adrian Mastracci, Discretionary Portfolio Manager, B.E.E., MBA. My expertise in the investment and financial advisory profession began in 1972. I graduated with the Bachelor of Electrical Engineering from General Motors Institute in 1971. I then attended the University of British Columbia, graduating with the MBA in 1972. I have attained the "Discretionary Portfolio Manager" professional designation. I am committed to offering clients the highest standard of personal service by providing prompt, courteous and professional attention. My advice is objective, unbiased and without conflicts of interest. I'm part of a team that delivers comprehensive services and best value in managing client wealth.
Situation:
Your investments lack fit and purpose with personal goals.
My View:
Investments with clear fit and purpose deliver best.
Solution:
Seven simple steps help untangle your investing muddle.
Great minds have purposes, others have wishes.
—Washington Irving (1783–1859), American writer
Investors typically save for decades to reach their goals. Then they spend part or all the nest egg over a few more decades. Saving investors seek portfolio growth. Spending investors typically gravitate to more dependable income.
However, many portfolios are assembled on an ad-hoc, makeshift basis. Others are populated from different product providers over the years with little, if any, thought process.
Ask yourself this: "Do your investments have total fit and purpose with your goals?" If you can't answer this question, swift action is required whether you now save or spend.
Turn your ship around
First, stop accumulating random stuff for your portfolio. Then take a close look at the 'why' you own or bought what you have. The sooner, the better. My previous blog posts stated that I prefer to adopt investing strategies before committing to any investment selections.
It's important to achieve two clear things:
Every investment requires clear purpose in pursuit of your goals.
All investments currently owned must fit your game plan like a glove.
Otherwise, your collection becomes a tangled jumble of stuff. It's quite easy to accumulate a batch of picks that have little or no cohesive reasons to blend together. The mission is to pursue your best interests. A high degree of correlation is desirable for long run successes.
Think of your investing needs as stepping stones. For example, your process may start seeking growth then slowly migrate to the income ballpark. Others are comfortable incurring greater risks early on then gradually pare back to added safety.
My short checklist of simple steps helps untangle your muddle:
Pay attention to portfolio goals — Estimate the family's realistic income goals you desire and seek to achieve during retirement.
Project capital needs — A "what if" scenario ballparks whether your capital can outlast longevity, say to age 90 for at least one spouse.
Pursue asset location — Map out your ownership strategy so as to refrain from buying investments in any random account.
Prioritize asset mix — If you don't yet follow a personal "asset mix", find a portfolio manager to design and implement yours.
Ponder portfolio spoilers — Assess potential damages should your portfolio incur a large investing loss, high inflation or serious health costs.
Plan to invest logically — Develop your well-conceived course of action for the long run, then methodically fill the investment selection prescription that fits.
Proceed with rebalancing — Consider a touch of occasional rebalancing strategy, preferably when funds are added to or withdrawn from your nest egg.
Taking these steps assists in shaping a more desirable investment plan. If required, a second opinion can further reduce your portfolio apprehensions.
Be absolutely certain that all your investments have clear purpose and are fit to own for the long haul. You have no need to tolerate disarray. Don't accept anything less.
STAY INFORMED! Receive our Weekly Recap of thought provoking articles, podcasts, and radio delivered to your inbox for FREE! Sign up here for the HoweStreet.com Weekly Recap.