October 30, 2017 | China's Copper Tsunami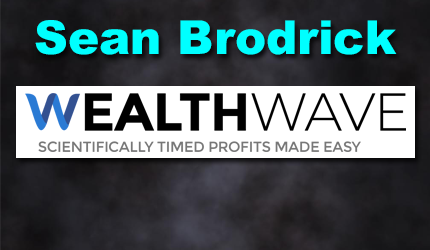 Sean is the natural resource analyst for Weiss Ratings. You can read his thoughts on gold, oil, cannabis, uranium and other natural resources at Wealth-Wave.com
Man, the S&P 500 is on a roll. It's up 14.2% this year so far. But you know what's doing even better? Copper! Just look at this chart.
Copper's up 27% so far this year. Wow!
Prices are up because demand for copper is red-hot. And global copper demand is led by China. China's copper demand is projected to increase 3.1% this year alone. That leads the 2.5% rise in global copper demand.
In fact, on Monday, Goldman Sachs raised its 2018 price target for copper by 28%. The bank now expects a global copper deficit of 130,000 tons in 2018.
Here's where it gets really interesting. Copper is said to have "Ph.D. in economics." We call the metal "Doctor Copper" because it takes the pulse of the global economy.
The Pulse of a Megatrend

What this pulse might be measuring now is a megatrend — the big shift to electric vehicles.
See, there's no copper in lithium-ion batteries. But there's a heck of a lot more wiring in electric cars. In fact, an electric car can have three to four times the total electric wiring of a car running on an internal combustion engine (ICE).
And China's government has mandated that one out of every five cars sold in the country be "new energy vehicles," or NEVs, by 2025. (NEV is China's category for pure electric and plug-in hybrid electric cars.)
Estimates are that 35 million vehicles will be sold in China by 2025. That's up from 28 million last year. So we're talking about 7 million NEV cars. That's up from 500,000 this year. And only 295,000 of those are fully electric.
A Copper-plated Bombshell

And here's the copper-plated bombshell. Those surging estimates may be too low.
I'm not talking about the fact that the growth of electric cars has exceeded even the wildest estimates so far. Though sure, there's that.
I'm talking about the fact that the chairman of China's leading seller of electric vehicles, BYD Co. (OTC Pink: BYDDF), let slip a secret when he talked to the press last week.
What, you've never heard of BYD? Well, you know who has heard of it? Warren Buffett. Yep, ol' Warren is a big investor in BYD.
Buffett first bought BYD in 2008. The stock is up 73% in 2017 alone.

Anyway, BYD Chairman Wang Chuanfu told the press that all new vehicles in China will be "electrified" by 2030.
That is WAY ahead of any previous estimates. Heck, when Great Britain and France said they will ban new gasoline and diesel cars starting in 2040, that seemed pie-in-the sky.
But if anyone would know what China's leadership is thinking about electric cars, that would be BYD's chairman.
Could China have all its new cars electrified in some way by 2030? Experts say yes. They say that if anyone can do it, China can.
Put the Pedal to This Metal to Profit

What's that going to do to copper demand?
I'd say it will shift into higher gear.
You can play this through the iPath Bloomberg Copper Subindex Total Return ETN (NYSE: JJC). It tracks copper nicely.
Or you could buy up-and-coming copper miners that are leveraged to the metal. Just do your due diligence before you buy anything.
We're on the highway to this megatrend. The future for electric vehicles is wide open, and China is putting the pedal to the metal.
Make sure you're along for this profitable ride.
All the best,
Sean Brodrick
P.S. Pay close attention to the demand for copper, lithium and other special kinds of metals for batteries. While it soars, so too will investments related to these industrial and energy metals. And that's just one fortune (out of five!) that I told you all about during last week's Supercycle Investment Summit. We just took those recordings offline because they were so timely. But I have great news: The full transcript is still online! Just click here to download the PDF.
STAY INFORMED! Receive our Weekly Recap of thought provoking articles, podcasts, and radio delivered to your inbox for FREE! Sign up here for the HoweStreet.com Weekly Recap.