October 9, 2017 | Bet You Won't Guess the Most Powerful Step Available to Address Climate Change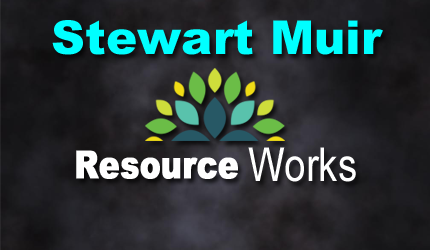 Stewart Muir is founder and executive director of the Resource Works Society, a Vancouver-based group open to participation by British Columbians from all walks of life who are concerned about their future economic opportunities. He is an author, journalist and historian with experience on three continents including a financial editor of The Vancouver Sun responsible for mining and markets coverage. Since Resource Works was established in 2014, the group has gained international recognition for its practical approach to the public challenges of responsible natural resource development and use.
Electric vehicles? Solar panels? Wind turbines? None of the above. Educating girls and family planning in combination offer the greatest single opportunity to reduce greenhouse gas emissions.
With huge efforts being put into alternative fuels, a surprising fact is that addressing other issues successfully would do far more for the global environment than many of the solutions we are constantly told are "the answer".
The list below is from Project Drawdown. It ranks the greenhouse gas reductions that could be squeezed out via a list of possible solutions. Near the top are the related priorities of educating girls and family planning. With an impact of 120 gigatonnes of potential reductions associated with them, in combination they'd have 11 times the impact of electric vehicles. (See the list at Drawdown.org)
It's obvious that future population growth is a serious issue, yet it's not one typically heard about when the topic is a national or provincial strategy for reducing GHGs.
What's striking from the list here is how many of the top-ranking solutions are ones we never hear about from governments looking for new ways to tax, er, reduce carbon. By the same token, notice how many solutions we often hear touted because they would solve major problems turn out to live down at the bottom of the list.
Top 80 GHG reduction solutions

PHOTO: AVIK SAHA/UNSPLASH
STAY INFORMED! Receive our Weekly Recap of thought provoking articles, podcasts, and radio delivered to your inbox for FREE! Sign up here for the HoweStreet.com Weekly Recap.