September 18, 2017 | Shhhhhh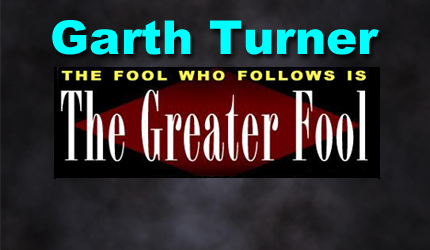 A best-selling Canadian author of 14 books on economic trends, real estate, the financial crisis, personal finance strategies, taxation and politics. Nationally-known speaker and lecturer on macroeconomics, the housing market and investment techniques. He is a licensed Investment Advisor with a fee-based, no-commission Toronto-based practice serving clients across Canada.
Steve's a baby realtor. Hey, it's hard enough living on commish in a market nobody actually understands. So why is the industry actually making it harder?
"So Garth," he says, sarcasm building, "thought you might like this little nugget of transparency from my local real estate board, TREB.  Just saw this on the newswire.  Very happy as a new realtor to have such easy access to valuable market data…certainly nothing to do with catastrophic sales figures…"
Here's the news – on a Monday when 45,000 local agents always used to get a snapshot of how the market was doing, so they could properly guide their clients. No more. Shhhhh. It's a secret.
As you know, days ago financial analyst Shafquat Arefeen was spanked by realtor lawyers for using MLS data to create a visual of delusional Toronto real estate on his site. Fearing a law suit, he folded. Shaf was the latest citizen to be bullied and silenced. Meanwhile GTA realtors continue to fight the federal government over making its data publicly accessible (the way Viewpoint does down east). Ottawa says it is anti-competitive and not in the public interest. And now, because they might be "susceptible to volatility" the local cartel has punted mid-month stats, robbing agents and buyers of one more tool to ascertain market trends.
Meanwhile the results of keeping consumers ignorant and house horny continue to pile up. Last week it was StatsCan showing we'd achieved new levels of household debt. Then the payroll dudes showed up to report half of us live paycheque-to-paycheque, thanks to insane debt service costs. Now the Bank of International Settlements (BIS) has a new warning – that along with China and Hong Kong we're at risk of a financial crisis, thanks to real estate. Great. Just great.
The amount of credit relative to the economy is indicating "stress on the banking system, which can lead to a financial crisis" thanks to "property price ratios above critical threshholds." And as all this bleating goes on, we stare at higher interest rates. The US Fed won't move this week, but economists figure there are three more increases coming in the next year, with rates peaking in 2019. As we now know, our central bank has turned hawkish and it's expected a full 2% will be added to its current rate – tripling it within two years.
And did I ever mention the universal 2% mortgage stress test coming this autumn? Or the slaughter of two million small business owners planned by T2 and Wild Bill?
Well, there is a role for realtors to play these days, and it's not to shield citizens (or agents) from information. Real estate is not only the largest outlay most people ever make, but also the most emotional. Scores of buyers overbid in late 2016 and early 2017 because the industry breathlessly report romping price gains and suggested they'd continue. Now it is silent on an epidemic of failed deals, tens of thousands of price reductions, a collapse in offers and the rapidly changing sales mix. Fearing the truth will propel things further into the dust, industry leaders maintain a fiction. Makes you wonder how many poor moisters will get stuck on the web of deceit.
Maybe Steve should go into something more secure. Like Audi repos.
STAY INFORMED! Receive our Weekly Recap of thought provoking articles, podcasts, and radio delivered to your inbox for FREE! Sign up here for the HoweStreet.com Weekly Recap.