August 1, 2017 | Venezuela's markets Melt UP but economy Melt's Down!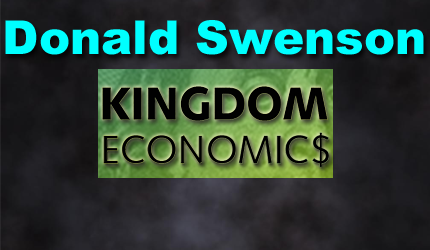 Donald B. Swenson: Born January 24, 1943, Roseau, Minnesota. Graduated H.S. 1961, Moorhead High, Minnesota. Graduated College 1968, Moorhead State University, Minnesota. Designated member of Appraisal Institute (MAI), 1974. Employed with Western Life Insurance Company, 1968 – 71; Iowa Securities Company, 1971 – 73; American Appraisal Company, 1974 – 81. Part-time teacher/valuation consultant/bartender, 1979 – 2008 (taught workshops at Waukesha County Technical Institute, Wi. and Madison Area Technical College, Wi.). Retired 2008 (part time teacher/blogger), AZ. Self educated economist/philosopher/theologian: http://kingdomecon.wordpress.com.
The economic situation over in Venezuela is instructive for anyone who desires to understand today's monetary system. As I write the Caracas General stock index is at 141,535.20. This represents an increase 100% (a doubling) in just two months and 300% in just six months. Think of this enormous change in just the past few months! This reveals the 'mania' phase of our index markets to the extreme. Those financial pundits who are now suggesting that our various global index markets (like the DOW) could double or triple in a year's time do have a valid point/example with this Venezuelan market. You can witness the Caracas General Index via your CNBC App.
The goods economy in Venezuela is crashing and collapsing even as their index stock market hits a new hyper level. Just think of what is now happening! Our index markets are decoupling from the goods markets as our Central Banks flood the markets with digital money. Basic economics was supposed to focus upon the creation of physical wealth (goods) and our index markets were supposed to reflect this general market situation. But they don't today? Today, we have money which is digital/cyber/imaginary and trading this unit of consciousness (via our electronic computers) reveals that a decoupling process is occurring in Venezuela.
This same situation could and probably will affect many other index markets soon. The Nikkei 225 is a serious candidate as are the Chinese index markets, the European index markets, and the USA index markets. Our Central Banks continue to flood the markets with their digits as they trade our private markets illegally and continually. These Central Banks have unlimited digits (called money) to influence all our imaginary markets indefinitely (if they so choose). Our monetary system is totally corrupted today as our money is imaginary and our trading is now mostly via public institutions (not private as many think).
Why are our Central Banks trading our index markets and pumping up prices continually? Think! If they don't do this the markets collapse and they crash completely. Our money system is now living in cyberspace and our money units are cyber units of nothing (mere images in the computer screen). At some point our entire global monetary system will either hyper inflate and/or crash to zero (over a short time period). Our money units are the problem and few discern the problem. There is no 'tie' to a commodity like gold or silver today!
Think of trading mere cardinal numbers and symbols as our proxies for wealth creation. Can symbols, numbers, and names create prosperity and real wealth for our people? Our Central Banks are playing with a global nuclear explosion situation with their corrupted monetary policies. These index markets may hit record levels as they decouple from real wealth and our goods sectors. At some point people need to wake-up to what is happening globally. Venezuela is a relevant example of what could happen to many of our global index markets. Think for yourself! I am: https://kingdomecon.wordpress.com.
Additional images to consider:
The index markets melt UP as the general economy melts DOWN! A new trend in motion everywhere!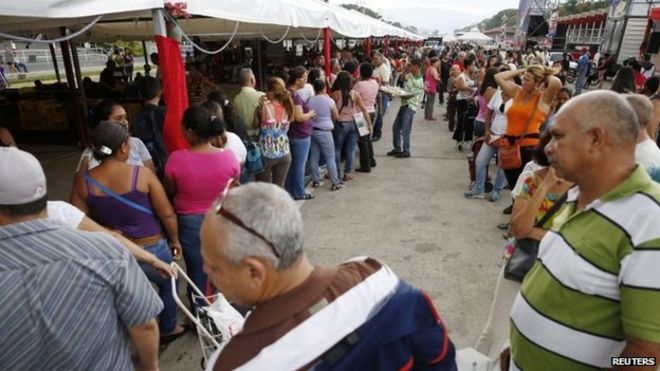 Basic consumer goods are disappearing as the 1% get super wealthy and prosper!
The Venezuelan leadership (Maduro, et al) seem oblivious to what is happening to the real economy!
STAY INFORMED! Receive our Weekly Recap of thought provoking articles, podcasts, and radio delivered to your inbox for FREE! Sign up here for the HoweStreet.com Weekly Recap.