August 9, 2017 | The Fountain of Youth is Legal in 29 States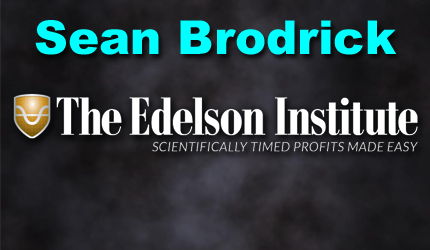 Sean is the natural resource analyst for Weiss Group. You can read his thoughts on gold, oil, cannabis, uranium and other natural resources at EdelsonInstitute.com
Young people shouldn't use marijuana. But old people sure should consider it. The latest research shows that the active ingredient in Mary Jane helps old people A LOT.
I'm talking about tetrahydrocannabinol (THC). The stuff in weed that makes you high. THC appears to reverse the aging process and improve mental processes. It might even be useful in treating dementia in the elderly.
And this isn't just good news for old people. It's good news for investors as well.
There are two active "cannabinoids" in cannabis. Cannabidiol (CBD) has long been known to have health benefits. The other cannabinoid, THC, was long thought just useful to make people feel "high."
That's why medical marijuana is made from plants bred to have high CBD content and low THC content. CBD isn't mind-altering at all. And for those who tout CBD's health benefits – and there are many – that was the goal.
But now, recent research on mice shows that THC can really boost brain function in older users.
"The treatment completely reversed the loss of performance in the old animals. We repeated these experiments many times. It's a very robust and profound effect." That's according to one of the authors of the study, at the University of Bonn in Germany.
THC, the study showed, "turns back the molecular clock."
But sorry, kids. The study also showed that THC did NOT have the same effect on the young. Quite the opposite. Younger animals excelled at tests when "sober." But they tended to "struggle significantly" under the influence of THC.
To be sure, this study has yet to be replicated in humans. But this year, the researchers behind the mice study are going to do another study. This time, on 100 human volunteers aged 60 to 70.
But let's assume the Germans know what they're talking about. What does that mean?
I'll tell you what that means. It means the Fountain of (Mental) Youth is legal in 29 states and the District of Columbia.
Source: ProCon.Org
Now we already know there is a long, long list of problems that are treatable with cannabis. These include …
Parkinson's disease
Migraine headaches
Various forms of epilepsy
Mood disorders
Post-traumatic stress disorder
Multiple sclerosis
It's even found to be effective in certain cancer treatments.
And more. It's a long list. So, it's not too surprising that marijuana helps restore cognitive functions in old people as well.
Older Folks Aren't Waiting
And guess what? Older Americans are already hopping aboard the cannabis clue train in increasing numbers.
Polls show older Americans are using marijuana more frequently. Use among 50- to 64-year-olds rose by 60% in a multiyear study that ended in 2013. And among folks over 65, use was up 250% at the same time.
The most commonly cited complaints treated with medical marijuana are pain and lack of sleep.
But look at the alternative: opiods. Those things can kill ya. In fact, a new University of Virginia study says the number of deaths due to opioid overdoses are actually severely underreported.
Dr. Christopher Ruhm is a public policy and economics professor at UVa. He revisited thousands of death certificates from 2008 through 2014, and he concluded the mortality rates were 24% higher for opioids than first thought.
You know how many people overdose on marijuana? Nobody. Zilch. Zero.
So older people, being no dummies, are using the pain treatment that WON'T kill them. Much to the financial dismay of pill-pushing drug manufacturers.
From Pain Treatment to Profit
So how does this figure into more profits for investors?
Well, the surge for legalization across America is gaining momentum. An extra push from America's politically active senior citizens won't hurt. That should speed things along.
Meanwhile, marijuana companies are actively looking for funding. From institutions, from individuals, and through public offerings. You name it. Here's a chart from Marijuana Business Daily that details that.
About 50% of revenue-generating companies in the marijuana space are either planning or actively trying to raise capital this year. That's according to data in the newly released Marijuana Business Factbook 2017.
This means investors will have plenty of opportunities to get a piece of the action.
So, marijuana can be good for investors … and great for old people's mental health.
This could be a very interesting – and profitable – year.
All the best,
Sean Brodrick
STAY INFORMED! Receive our Weekly Recap of thought provoking articles, podcasts, and radio delivered to your inbox for FREE! Sign up here for the HoweStreet.com Weekly Recap.