August 14, 2017 | Social Media Teaches Neo-Nazis — And Everyone Else — An Important Lesson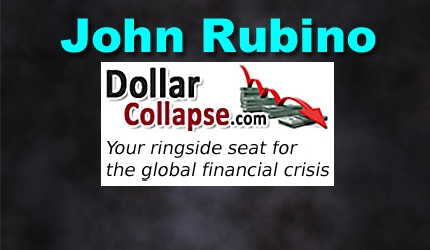 John is author or co-author of five books, including of The Money Bubble, The Collapse of the Dollar and How to Profit From It, Clean Money: Picking Winners in the Green-Tech Boom and How to Profit from the Coming Real Estate Bust. A former Wall Street analyst and featured columnist with TheStreet.com, he currently writes for CFA Magazine.
The white supremacists who descended on Charlottesville, VA last weekend seem to have forgotten why their grandpappies wore hoods on such occasions: If regular folks find out you're crazy, they tend not to like you as much.
Combine those exposed neo-Nazi faces with ubiquitous smart phones and the result is the mass-outing of hundreds of people who apparently expected to eulogize Confederate icons and threaten minorities with impunity.
Some of the resulting press coverage:
(NY Post) – White nationalists who appeared at the deadly demonstrations in Charlottesville are being outed on social media — with at least one being fired from his job after his name and picture was posted online.

Cole White, of California, was axed from his restaurant position in Berkeley on Sunday just hours after being publicly identified by a Twitter account known as "Yes, You're Racist."

The page has been putting "Unite the Right" protesters on blast following their violent, hate-fueled rallies in Charlottesville, Virginia, on Friday night and Saturday.

"If you recognize any of the Nazis marching in #Charlottesville, send me their names/profiles and I'll make them famous," the user wrote to its more than 180,000 followers.

So far, they've succeeded in getting at least one white nationalist fired — and another shamed by thousands.

Peter Cvjetanovic, 20, has gotten so much backlash as a result of "Yes, You're Racist" identifying him on Saturday night as one of the "angry" torchbearers from Friday's Emancipation Park rally that he tried to clear his name in an interview with a local TV station in his home city of Reno, Nevada.

"I did not expect the photo to be shared as much as it was," he told Channel 2 News. "I understand the photo has a very negative connotation. But I hope that the people sharing the photo are willing to listen that I'm not the angry racist they see in that photo."

—————————–

(Atlantic) – After white nationalists descended upon Charlottesville, Virginia, a Twitter account with the handle @YesYoureRacist began soliciting the identities of rally goers based on photographs. "If you recognize any of the Nazis marching in#Charlottesville, send me their names/profiles and I'll make them famous," the account tweeted. And by famous, the user of course meant infamous.

The strategy of exposing the faces of rally attendees to hundreds of thousands of people on Twitter worked, and many were identified. By Sunday, one of those whose name and place of residence had been revealed had reportedly been fired from his job at Top Dog, hot dog restaurant in Berkeley, California, according to Berkleyside. (A call put into Top Dog went unanswered.)

The strategy that ultimately got Cole White, the man who lost his job after being identified via social media, fired directed a mix of public shaming and economic pressure not at him, per se, but toward his employer. It took only a few hours for internet users to come up with an identification, where he was from, and where he worked and then to start calling on Top Dog to let him go. That's certainly not a brand new tactic, but it's a variety of vigilantism to which social media is particularly well suited, finding and disseminating information and amplifying calls to action far beyond what would be possible within a single geographic community. After the news broke that White had been fired, many who had participated tweeted delighted responses. "Awesome! We must shame them into oblivion," wrote one user.

It's not merely that Cole White lost his job. The website GoDaddy has bounced the neo-Nazi website Daily Stormer off its servers, and the University of Nevada, Reno, has released a statement condemning racism and white supremacy after it became clear that one of its students had participated in the rally. All of these cases indicate that there is real pushback against the trend that my colleague Matt Thompson described over the weekend: that white supremacists feel increasingly comfortable expressing their views in public fora. This is certainly true, but apparently they can't do so with impunity: The hoods may be off, but the torchbearers may not have jobs to come back to on Monday. The efforts to push employers to fire the offending employees are an example of how the public—but, importantly, not the government—can strengthen the norms against these ideas, attach a stigma to them, and try to move society away from them.
Some thoughts
This is how the First Amendment is supposed to work. You don't prevent people with unpopular views from speaking (are you listening, college students?). You let them have their say and then see how their ideas do in the real world. If they're persuasive then society has to accommodate them. If they're idiotic and repugnant to most people, then public shaming and other forms of push-back ensue. In the marketplace of ideas, enlightened societies offer up a wide selection of opinions, beliefs and subjective truths, and allow citizen consumers to vote with their money and voices, just like on Amazon.com. It's messy and not always fair, but in the end it works.
Technology, meanwhile, is turbo-charging the process. Between hackers and bystanders with smart phones, secrets are getting harder to keep, whether you're a violent cop, a hysterical snowflake, or the CIA – or a crowd of neo-Nazis.
STAY INFORMED! Receive our Weekly Recap of thought provoking articles, podcasts, and radio delivered to your inbox for FREE! Sign up here for the HoweStreet.com Weekly Recap.