July 13, 2017 | Yes, We Have No Marijuana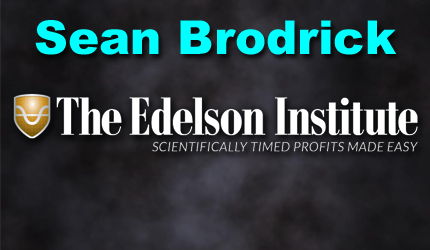 Sean is the natural resource analyst for Weiss Group. You can read his thoughts on gold, oil, cannabis, uranium and other natural resources at EdelsonInstitute.com
My recent trip to Denver, America's marijuana capital, was an eye-opener. That's because this "Green Silicon Valley" is the picture of capitalism.
Now, I use my spare time to dream up businesses I'd want to open when my home state of Florida legalizes. What would you think about a theme restaurant called "Weed and Feed"?
But if what is going on in Nevada is any example, it might be heavy on the feed … but lacking in weed.

This month, Nevada became the latest state to legalize marijuana. In the first four days of legalized recreational weed, Nevada generated $3 million in sales revenue and roughly $500,000 in tax revenue.
People stood in line in the desert heat for up to three hours to make a purchase.
In fact, legalized marijuana in Nevada is so popular that local dispensaries (as pot shops are called) are running out.
"Marijuana sales already far exceeding the industry's expectations at the state's 47 licensed retail marijuana stores." That's according to Department of Taxation spokeswoman Stephanie Klapstein.
State of Emergency

The main hang-up is that Nevada decided to throw a bone to alcohol wholesalers. Wholesalers were given exclusive rights to distribute marijuana. That's because the liquor industry was worried pot sales would cut into profits.
But no wholesalers had been granted licenses to distribute pot. Why? "Most don't yet meet the requirements that would allow us to license them," Klapstein said in published reports.
In fact, multiple sources say the alcohol wholesalers have been trying to sabotage marijuana sales in Nevada. Again, because they fear competition.
Now, Nevada's tax department is calling for emergency regulations to expand the pool of potential distributors. Gov. Brian Sandoval, who originally opposed legalization, has endorsed the move.
The state's tax commission plans to vote on the emergency measure tomorrow (Thursday). This could end the shortage.
But remember, all marijuana sold in the Silver State must be grown in Nevada. So another shortage could loom around the next bend in the wild road to riches that the state is traveling right now.
The state is on track for $30 million in marijuana sales by the end of the year. And a report from New Frontier and Arcview Market Research projects much more: That Nevada's annual legal cannabis sales could grow to an estimated $630 million by 2020.
Image credit: New Frontier Data

Since Nevada taxes recreational marijuana at 32%, that could generate nearly $200 million in new tax revenue.
This is all in a state with fewer than 3 million residents. Sure, a lot of sales will go to the 55 million tourists who visit Nevada every year. But other states are taking notice.
Iowa and Utah are now talking about legalization. Utah!
And that's why I think many marijuana stocks are undervalued. Investors aren't taking into account the phenomenal growth that we could see as more states legalize. Weed is still illegal at a federal level — that's going to change, too.
Heck, just wait until President Trump — and Congress — realize one way to get past "unsolvable" budget problems is to legalize a chunk of the drug's black market.
In fact, the non-partisan Tax Foundation says that the federal government could net $7 billion just from taxing marijuana. And local, state and federal government revenue could hit $28 billion if marijuana were legalized across the country.
That's just a guesstimate, to be sure. Since marijuana sales outpace every projection, it's hard to know what the real number would be.
So, will marijuana be legal? Yes. State governments can't afford to have it otherwise. And as Nevada shows, public demand is definitely on the side of legalization.
Money talks in America. And it's talking more and more about legalization.
And smart investors will position themselves BEFORE that happens.
All the best,
Sean Brodrick
STAY INFORMED! Receive our Weekly Recap of thought provoking articles, podcasts, and radio delivered to your inbox for FREE! Sign up here for the HoweStreet.com Weekly Recap.