July 14, 2017 | Trump Supports 'Financial' Dictatorship (it appears)!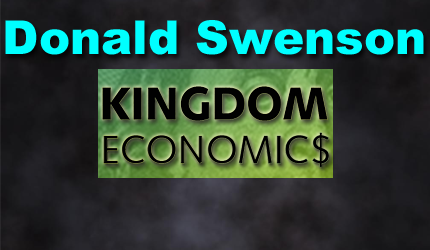 Donald B. Swenson: Born January 24, 1943, Roseau, Minnesota. Graduated H.S. 1961, Moorhead High, Minnesota. Graduated College 1968, Moorhead State University, Minnesota. Designated member of Appraisal Institute (MAI), 1974. Employed with Western Life Insurance Company, 1968 – 71; Iowa Securities Company, 1971 – 73; American Appraisal Company, 1974 – 81. Part-time teacher/valuation consultant/bartender, 1979 – 2008 (taught workshops at Waukesha County Technical Institute, Wi. and Madison Area Technical College, Wi.). Retired 2008 (part time teacher/blogger), AZ. Self educated economist/philosopher/theologian: http://kingdomecon.wordpress.com.
The most powerful political group on our planet is the G-20. It's agenda and policies dictate what these twenty nations (making up over 80% of global GNP) must follow. The recent meeting of this group over in Hamburg has resulted in an agreement which puts the Financial Stability Board ( FSB) in charge of global financial supervision. This means that these elites can dictate policy which all twenty nations must follow (including the United States).  The Hamburg summit's official statement says "G-20 leaders welcome the FSB's monitoring and regulation of the global finance". Trump signed on to the communique which runs counter to his pledge during his campaign.
The article to read is in the Friday's Wall Street Journal, page A-15, entitled "Has Trump Flipped on Financial Regulation?". This article by Peter Wallison, senior fellow at the American Enterprise Insititute, assumes that Trump may have signed on to following this dictatorial global board called the Financial Stability Board. Mr. Wallison says "let's hope that G-20 communique he signed was a mistake". My sense, however, is that this was NOT a mistake and that our newly elected President is now shifting gears and supporting (maybe unaware) a Global Financial Dictatorship (in the making). Watch out for this global board and their desire to create global monitoring and regulations for all nations.
The website of the Financial Stability Board (FSB) is as follows: http://www.fsb.org. Check this site out for your own view on these issues. The website claims some 25 nations are members (including USA) plus some 10 additional supranational organizations (like the Bank for International Settlements, International Monetary Fund, World Bank, etc.). The site seems like it is evolving into a global financial dictatorship over all finance and money. Heading up this Board at present is England's central banker, Mark Carney. Mark is a globalist and his leadership assures that this FSB organization will create more Globalism and financial dictatorship.
For the USA the key elites are the Fed, the  Securities and Exchange Commission, and the Treasury. The mandate of this organization has evolved from 2009 when the G-20 established this Board to monitor global financial events. The mandate reads: The FSB promotes international financial stability; it does so by coordinating national financial authorities and international standard-setting bodies as they work toward developing strong regulatory, supervisory and other financial sector policies. It fosters a level playing field by encouraging coherent implementation of these policies across sectors and jurisdictions.
The FSB, working through its members, seeks to strengthen financial systems and increase the stability of international financial markets. The policies developed in the pursuit of this agenda are implemented by jurisdictions and national authorities. In the USA the new group called the Financial Stability Oversight Council assures that policies of the FSB will be implemented and followed. Does Mr. Trump understand what he has done by signing on to this Global Dictatorial Board/Council? He and his administration are signing on to a global financial system run by a few elites (mostly from Europe, China, and those other countries who desire this New Global Governance System for our planet)!
The Financial Stability Oversight Council (FSOC) is a United States federal government organization, established by Title I of the Dodd–Frank Wall Street Reform and Consumer Protection Act, which was signed into law by President Barack Obama on July 21, 2010. What happened over in Hamburg is historic as what Mr. Trump has done is to give this FSB credence and new power (the opposite of what he campaigned on prior to his election). The Deep State is definitely is charge of Mr. Trump and his key leaders within his administration. I regret to inform you that we now have a Globalist president who can no longer be viewed as a Populist/Nationalist. Do your own research: I am: https://kingdomecon.wordpress.com. 
Some additional images for your consideration:

The FSB is another Deep State organization which desires governance by a centralized group of elites. Mr. Trump appears to now support this evolving trend!
This governing chart reveals the nature of this new FSB and its mandate for control of all financial affairs that affect global monetary situations!
America's FSOC meeting in the Cash Room of our Treasury in 2011. All this started after the 2008 financial crisis. The trend is towards global financial governance of our planet! The individual becomes enslaved to central power brokers!
Prior members of the FSOC during the Obama Administration. Trump campaigned against this centralization of finance and politics (didn't he)?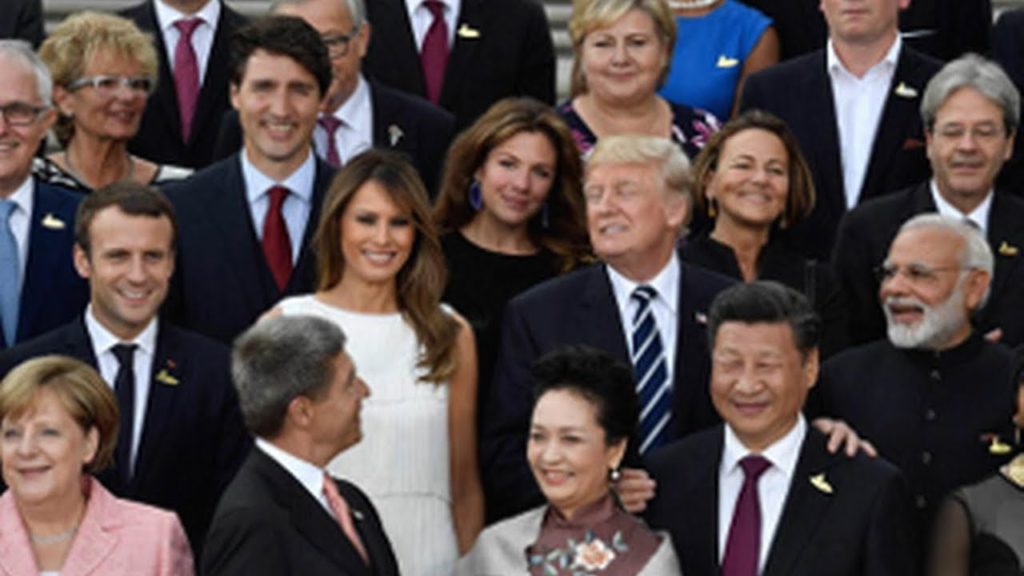 The Donald is now a Globalist and part of the Deep State financial dictatorship (it appears)! Is he aware of what he is signing on to? I doubt it! Photo from Hamburg!
STAY INFORMED! Receive our Weekly Recap of thought provoking articles, podcasts, and radio delivered to your inbox for FREE! Sign up here for the HoweStreet.com Weekly Recap.