July 23, 2017 | Trump lauds New 'Carrier' as Creating Fear!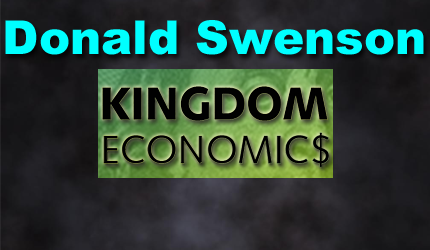 Donald B. Swenson: Born January 24, 1943, Roseau, Minnesota. Graduated H.S. 1961, Moorhead High, Minnesota. Graduated College 1968, Moorhead State University, Minnesota. Designated member of Appraisal Institute (MAI), 1974. Employed with Western Life Insurance Company, 1968 – 71; Iowa Securities Company, 1971 – 73; American Appraisal Company, 1974 – 81. Part-time teacher/valuation consultant/bartender, 1979 – 2008 (taught workshops at Waukesha County Technical Institute, Wi. and Madison Area Technical College, Wi.). Retired 2008 (part time teacher/blogger), AZ. Self educated economist/philosopher/theologian: http://kingdomecon.wordpress.com.
The new $12.9 billion USS Gerald Ford is being deployed into our Atlantic ocean. Our new President claims this will make our enemies "shake with fear". President Trump says "American might is second to none and we're getting bigger and better and stronger every day of my administration". What does this image and rhetoric create for Americans? To me this creates the image that MIGHT makes RIGHT for America. The article in the Arizona Daily Star, July 23, 2017, is headlined with "New Carrier will make enemies shake with fear".
The history of America from its beginning is one of solving problems mostly with the use of MIGHT. America has experienced some 120 wars in its 241 year history. This formula of 'Might makes Right' has worked to a degree to impose America's will upon the planet. We now have another President, the Donald, who desires new increases in our military spending so that MIGHT can prevail over all our enemies. Is this mindset a formula for success?
Does the End justify the Means as America seems to think? Does America's concept of democracy for everyone create peace and happiness for the planet? Personally, I don't think so! Our world has changed and we now have some nine nations with nuclear weapons who could challenge our strategy of 'Might makes Right'. America started this trend of solving problems via 'Might' (mostly after WWII) and the current nuclear club of nations means that our old mindset of 'Might makes Right' is now seriously flawed.
If America uses its MIGHT to solve the current perceived problems over in the Middle East, Afghanistan, North Korea, or within any other major geopolitical area, the result will be tit for tat (action/reaction) result. Bomb and get bombed will likely be the result. All the American aircraft carriers, nuclear subs, cruise missiles, and drones will not solve anything going forward (permanently). The philosophy of Might makes Right is now obsolete! But will American leaders recognize this reality? Probably not! Why?
It appears that our current President, the Donald, is of the mindset that our military can solve or resolve any major conflict, irrespective of who the enemy might be. This mindset is very dangerous in today's world IMO. Killing thousands, millions, or billions of people can not solve any of our deep-seated philosophical problems  permanently. In fact, the killing will lead to counter-killing and this mindset is a NO WIN strategy. There are 7.4 billion people on this planet. How many would need to be 'killed' in order for America to win its 'democracy for everyone' goal?
I think America would need to kill nearly everyone on the planet. People do not see values and goals in the same manner. A person of the Islamic faith for example will view reality differently from Americans. A person of a Buddhist, Hindu, Shamanist, or Chondoist faith will view reality differently from most Americans. North Korea is mostly of a Shamanist/Chondoist faith and imposing some type of American secularism on this country would be fatal (in the minds of these leaders). The same goes for Afghanistan where the Taliban will never bow to America's view of democracy.
So all the MIGHT in the world will not solve all the ideological issues on the planet. People believe differently and this will continue going forward. This means that adding another aircraft carrier like the Gerald Ford will not create the 'fear' that Mr. Trump assumes. It will create more conflict with the end result leading directly to some type of nuclear, biological, or chemical weapon to counter America's global desire for hegemony. Think about human nature and real-time beliefs to comprehend this message. How to win friends and influence people, by Dale Carnegie,  would be a good book for our political leaders to read! Enjoy! I am: https://kingdomecon.wordpress.com.
Some additional images for your contemplation: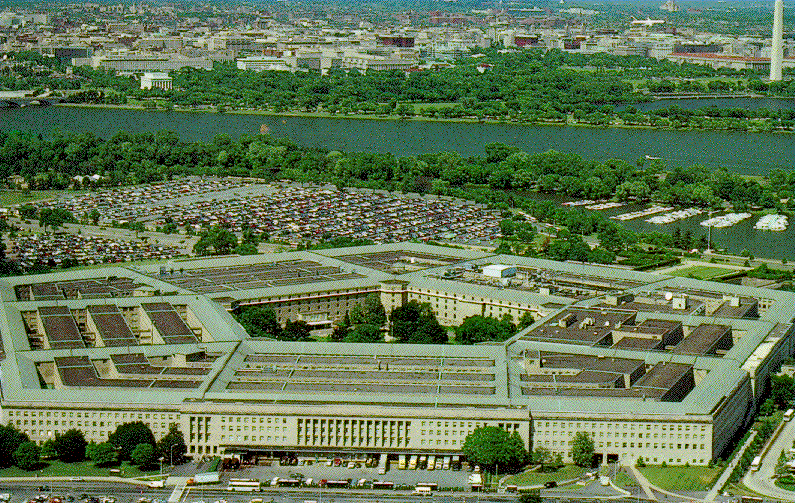 America's war building in Washington D.C. called the Pentagon. America spends over $600 billion on military operations annually!
America patrols the seas so as to rule the planet. Our Naval Power is second to none. The Donald is correct in this assessment!
America's air power is also second to none. We can bomb the hell out of any enemy which threatens our control!
America's ability to destroy the planet is superior to all. We have the weapons and technology to destroy any enemy completely!
American air power is continually upgraded to create 'fear' in those who view us as enemies. Might does work to a degree!
Can Russia solve the ISIS problem with its strategy of bombs? Will the ideology be eliminated by killing the ISIS warriors?
Will Kim Jong-un develop a 'fear' mentality due to the aircraft carriers which Trump has sent over to North Korea and environs?
How has all the Might makes Right philosophy worked these past 72 years (since 1945)? Is the world becoming peaceful and hopeful?
Might makes Right has been the American mindset since its beginning! Some 120 wars have created the American EMPIRE of today! Can America now Rule the Planet and create peace, security, liberty, and happiness for everyone? What do you think?
STAY INFORMED! Receive our Weekly Recap of thought provoking articles, podcasts, and radio delivered to your inbox for FREE! Sign up here for the HoweStreet.com Weekly Recap.