July 18, 2017 | Central Planning allows Markets to avoid the Business Cycle (for a season)!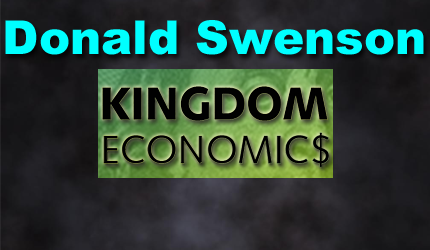 Donald B. Swenson: Born January 24, 1943, Roseau, Minnesota. Graduated H.S. 1961, Moorhead High, Minnesota. Graduated College 1968, Moorhead State University, Minnesota. Designated member of Appraisal Institute (MAI), 1974. Employed with Western Life Insurance Company, 1968 – 71; Iowa Securities Company, 1971 – 73; American Appraisal Company, 1974 – 81. Part-time teacher/valuation consultant/bartender, 1979 – 2008 (taught workshops at Waukesha County Technical Institute, Wi. and Madison Area Technical College, Wi.). Retired 2008 (part time teacher/blogger), AZ. Self educated economist/philosopher/theologian: http://kingdomecon.wordpress.com.
Let's face it folks, Capitalism is essentially over and we now must live with Central Planning for all our global electronic markets! All this has evolved from the crisis of 2008. After this crisis our Central Banks initiated this concept called quantitative easing (QE) and they expanded their lending via low-interest rate loans and huge liquidity injections. Companies have borrowed heavily,  many have bought back their own stock, and the general consumer markets have also expanded substantially since 2009. In 2008-09 I was unable to get a low-interest loan for my house property. Since then I have refinanced twice and lowered my payments by hundreds of dollars.
What I was able to do has also been available for nearly everyone. Low interest rates, easy borrowing policies, easy credit with near zero interest rates, and substantial QE injections have allowed our markets to expand and grow. Today, our Central Banks control almost all of our electronic index markets with their various trading strategies. Central Banks can pump-up any market via their trading strategies and via electronic money which they create out-of-nothing. This has allowed continual asset price growth and it now has led to bubble financial markets all over our planet.
My CNBC finance App lists some 39 major market indices which are now electronic indices. These indexes have been pumped up (since 2009) with trading strategies from private traders but also from our primary dealers and our Central Banks. With ample digits (as money) and continual pump priming from major institutions and our Central Banks, all these 39 indices have increased substantially these past 8 years. The American indices have continued this upward trend for nearly 100 months. There have been no major corrections to any of our global electronic markets since 2009 (with China being the exception in 2015).
Can the same factors (low-interest rates, ample lending, increased consumer borrowing, and continual quantitative easing) continue going forward. Will the next 100 months be similar to the past 100 or is it now time to check-mate all this exponential asset growth for a season? My sense is that a check-mate is built into the markets as we move into the second half of 2017 and into 2018. The markets are starting to reveal some serious changes in momentum. I sense this in many of our economic sectors as I write this missive.
The real estate sector is definitely starting to slow, pause, decline in many areas. We see this in many major cities in the USA, in Canada, over in Europe, and also in China. I assume this same situation will be revealed in South America, Africa, Japan, India, and Australia by 2018. This means that our Central Banks will need to exercise exceptional caution as we move forward. Will our Central Planners revert to more QE and loan pump-priming if the markets slow substantially? This is yet unknown! We will need to watch what our Central Planners devise going forward.
We do live in a world where our Central Banks control the markets and what they choose as their strategy will mostly affect what happens going forward. Will the trend toward negative interest rates grow and will more liquidity be injected via quantitative easing strategies? This could happen in spades if our Central Planners choose this option. Computer trading and electronic markets allow our Central Bank trading desks to inject digits in the trillions if this is what they choose. This could prevent a major correction or crash (for a short season).
We now need to get ready for the possibility that the past strategies will NOT be continued going forward. This means that our electronic markets could crash and collapse over the next few months/years. The game of finance and money is dependent on investor confidence, greed, and technological growth. I have witnessed these ingredients for the past 8 years and my sense is that this game (as played to date) is nearly over. What will emerge going forward is the BIG question? We need to watch our Central Planners for evidence and signs!
Watch the news from the European Central Bank, the Bank for International Settlements, the Bank of Japan, the Bank of England, the Peoples Bank of China, the International Monetary Fund, and especially the Federal Reserve Bank of the United States of America. This network of banker Central Planning will determine what happens going forward. Will we witness a crash, a hyper-inflationary pump-priming event, a geopolitical black swan event, a deflationary liquidation trend, or something new which I am unable to comprehend? Watch the few global Central Planners and we should know by the end of 2017 or sooner! I am: https://kingdomecon.wordpress.com.
Who should we watch for signs and signals of change:
Mario Draghi and his various pump-priming operations need to be watched for signs and signals going forward!
The International Monetary Fund has a major impact on what happens going forward!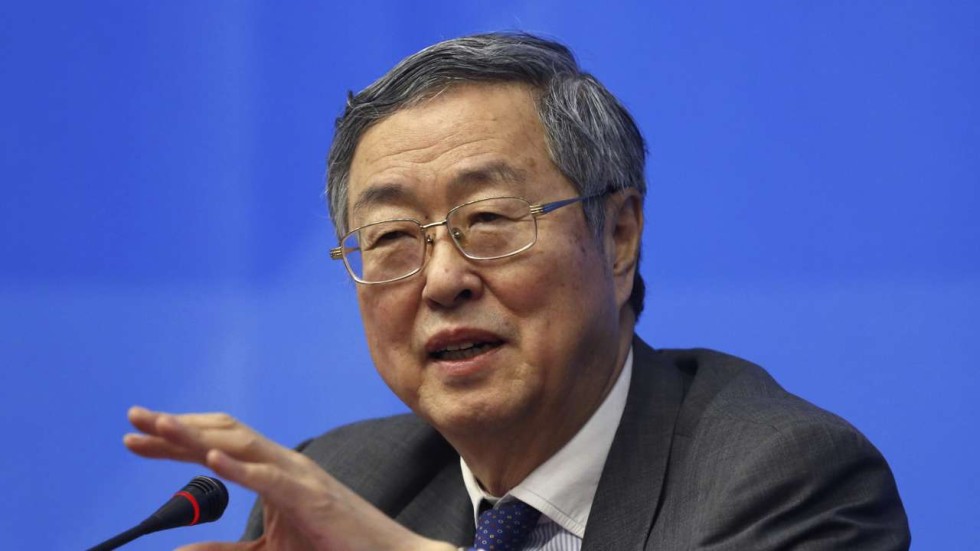 The Peoples Bank of China must also be watched for their pump-priming operations!
The Bank of Japan can influence global markets with their various policies and QE injections!
The Federal Reserve System must be watched for signs and signals going forward!
Watch this institution as bankers meet monthly for private central planning sessions!
Economic advisers to President Trump can also have a major impact on policies going forward! All our Central Planners must be watched going forward!
STAY INFORMED! Receive our Weekly Recap of thought provoking articles, podcasts, and radio delivered to your inbox for FREE! Sign up here for the HoweStreet.com Weekly Recap.