June 20, 2017 | Investing Tips for the Road Less Travelled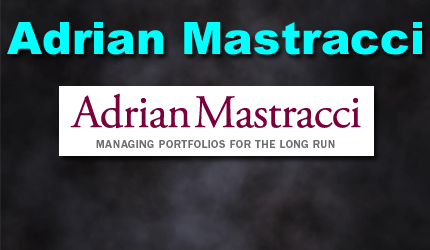 Adrian Mastracci, Discretionary Portfolio Manager, B.E.E., MBA. My expertise in the investment and financial advisory profession began in 1972. I graduated with the Bachelor of Electrical Engineering from General Motors Institute in 1971. I then attended the University of British Columbia, graduating with the MBA in 1972. I have attained the "Discretionary Portfolio Manager" professional designation. I am committed to offering clients the highest standard of personal service by providing prompt, courteous and professional attention. My advice is objective, unbiased and without conflicts of interest. I'm part of a team that delivers comprehensive services and best value in managing client wealth.
Behold the turtle. He makes progress only when he sticks his neck out"
— James Bryant Conant (1893–1978), American chemist
I'm certain that, like the turtle, investors are also sticking their necks out periodically. The happy news is that some of the risks present opportunities for the strong willed.
Those same investors would agree that stock markets have recently delivered more greed than fears. However, some are feeling edgy about the prognosis for the future. Indications of a few concerns are beginning to appear on the landscape.
Place investment selections last on your to do list. That's right, the very last. The primary objective is to revisit and tweak your big picture vision of where you are headed.
Consider these observations:
You have no control over market behaviour no matter how much you worry.
You can only control interactions with the markets by the risks taken.
Your investing success requires logical decisions, not emotional.
Markets potpourri
Today's array of political and economic concerns are not going away anytime soon. Global economic growth is likely to continue in the slow lane longer that we all wish.
Companies will soon report their latest quarterly earnings and future prospects. Revenue growth is still the biggest challenge facing businesses operating in this difficult environment.
The US Fed is dealing with rising interest rates and the trillions on its balance sheet. Most markets are hovering near their highs so this is opportune time to readjust portfolio allocations.
I suggest that overreaction to such market events be at least minimized. In its place, discover the investing road less travelled that has fewer potholes, bumps and curves. Then stick with it.
Investing tips
My collection of investing tips help you find the smoother road:
Place investment selections last on your to do list. That's right, the very last. The main objective is to revisit and tweak your big picture vision of where you are headed.
Expect market mayhem to thrive in both directions with little or no notice. Accept short-term portfolio volatility as trade-off for long-term investing potential. Take ample time, don't fret.
Uncertainty muddles investing manoeuvers too quickly, so simplify your game plan. Design asset mix targets to meet your needs and re-balance them when funds are added or withdrawn.
Many investors keep chasing high returns hoping for home runs. My approach is to stay with diversified, quality selections that can deliver more consistency. Tinkering is for speculators.
Position your portfolio assuming low returns continue for years. Keep bond ladder maturities under five years and slowly sell the longer ones.
There is no shortage of strategy suitable for your long run investing. One favourite is the contrarian buy some when prices fall and sell some when prices rise. Emphasis on "some".
Stop the distractions of owning investments that don't fit well with your goals. The wiser approach is to hold your nose, jettison losers and misfits then move to new pastures.
Wrapping up
Seasoned investors routinely skip the fancy dance moves. They act quickly and without regrets. Taking the road less travelled has been the better course of action in my portfolio strategy. It continues to be my main preference. Of course, do expect encounters along the way with various families of both bulls and bears.
Portfolios fare better by trimming needless and excessive investment risks. Especially, when allocations to stocks and mutual funds exceed two-thirds of total value. Let's get started implementing my tips for your long-term investing horizon, minimum five to seven years or more. It does require your commitment to detailed and thorough preparation.
Keep your action plan sensible, simple and straightforward. Your mission is to set modest portfolio expectations and make small moves. A little caution is always a helpful reminder. No second guessing your well reasoned decisions please.
Happy investing to all.
STAY INFORMED! Receive our Weekly Recap of thought provoking articles, podcasts, and radio delivered to your inbox for FREE! Sign up here for the HoweStreet.com Weekly Recap.