June 30, 2017 | G-20 Meeting Could Be Historic as Putin/Trump Talk Worldview's!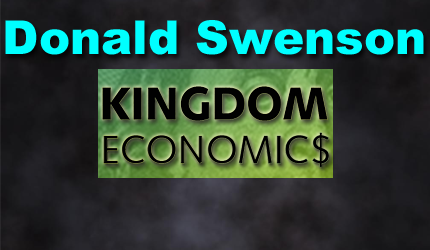 Donald B. Swenson: Born January 24, 1943, Roseau, Minnesota. Graduated H.S. 1961, Moorhead High, Minnesota. Graduated College 1968, Moorhead State University, Minnesota. Designated member of Appraisal Institute (MAI), 1974. Employed with Western Life Insurance Company, 1968 – 71; Iowa Securities Company, 1971 – 73; American Appraisal Company, 1974 – 81. Part-time teacher/valuation consultant/bartender, 1979 – 2008 (taught workshops at Waukesha County Technical Institute, Wi. and Madison Area Technical College, Wi.). Retired 2008 (part time teacher/blogger), AZ. Self educated economist/philosopher/theologian: http://kingdomecon.wordpress.com.
July 7 and 8, in Hamburg, Germany, the elites who govern our planet will meet in person. The meeting between Vladimir and the Donald could be historic as the issues are dire/conflicting between these two rulers. The situation in Syria, Iraq, Iran, and North Korea are issues which will likely be discussed. The growth and aggressiveness of NATO could also be an issue. Vladimir is unlikely to back-down or change his worldview on what needs to be done and the Donald's worldview also will not change. This means that we could witness some historic communication between these two which might reveal their inner thinking.

My sense is that the Donald is soon to act on the issues with North Korea. Kim Jong Un ((age 33), Pyongyang, has a philosophy which is unlikely to change. Is Vladimir likely to support the Donald on this coming War with North Korea? I don't think so! Vladimir and his nation live nearby and their interests are not supportive of new aggression by the USA over in their neck of the woods. So if the U.S. military acts in this area and develops a permanent foothold over the land area of North Korea, then a war with Russia could develop soon after.

The other issue is Syria, ISIS, Iraq, and Iran. Vladimir has made it clear that he is in Syria for the long haul. His military is lodged with this land area and I think he must maintain this hegemony for his nation to survive. Russia needs the military bases in Syria and Vladimir also needs to maintain control over the leaders within Syria to secure his hegemony in this strategic area. The Donald, in contrast, must find a solution to the ISIS issue and the Assad issue. This means that the Donald can not accept much of the worldview of this Russian leader. I now can discern the conflicting worldview's between these two leaders.

With two conflicting worldviews and with two strong military organizations at logger-heads, I see no way that these two leaders can see eye-to-eye at this G-20 meeting. The outcome of this meeting will likely lead to serious conflict (at some point) and the worldview's of these two leaders are unlikely to converge. Russia must now confront America as their strategic interests demand this confrontation. America must do likewise as the Donald has given our military the autonomy to devise a solution to the above problems.

The other issue is the Deep State and their desire to rule our planet. Russia is an obvious obstacle to this rulership. Yet, human nature being what it is, the battle over planet earth is one of who will RULE. America thinks they must rule. Russia thinks they must not allow America to gain absolute rulership. These conflicting worldview's are what I sense developing at this coming G-20 meeting in Hamburg, Germany. Watch the world news after this event as I think the world is nearing a serious confrontation between Russia and America. That is my view as of today! I am: https://kingdomecon.wordpress.com.

Some additional images for your consideration:

Hamburg, Germany is the venue for the G-20 meeting on July 7-8, 2017!

These two world leaders have conflicting worldview's on what is needed for our planet! Who will prevail in the end?

These are some of the elites who rule planet Earth! Money and Power combine to allow this rulership. What is their Worldview on our future?

This think-tank has devised various solutions for the G-20 leaders to consider going forward! Do Americans and Europeans have a clue as to what these leaders are advising/concocting? Who controls the decision-making within this Deep State conglomeration?

Foreign ministers must also meet to discuss what the Deep State operatives desire for our planet! Who are the key decision-makers?

Vladimir says U.S. Presidents are puppets! What is he implying? I think he senses that some type of Deep State is operating behind the scenes!

Who are those elites who are pushing for war with Russia so as to advance American hegemony over planet Earth?

The Deep State Two Years Later

In early 2014 Mike Lofgren's searing expose of the nation's Deep State revealed a landscape where our officials, elected and otherwise, collude to protect and serve powerful, vested interests from government to commerce. Two years later, he's expanded it into a book, which just came out a couple of weeks ago. It's well worth reading.

Could aliens from outside Earth's Power structure be involved with decisions on this planet? This is another theory on this concept called the Deep State!

The world continues to get more subjective/weird as events transpire. Who ultimately is the Deep State which creates our realities? This is my question for today! Does anyone actually know who rules this planet?
STAY INFORMED! Receive our Weekly Recap of thought provoking articles, podcasts, and radio delivered to your inbox for FREE! Sign up here for the HoweStreet.com Weekly Recap.