April 20, 2017 | Ontario Finally Moves to Douse Real Estate Inferno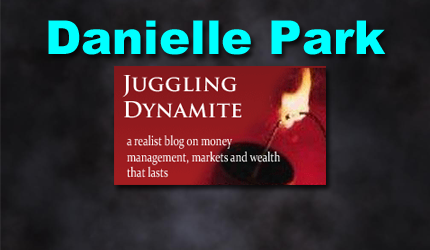 Portfolio Manager and President of Venable Park Investment Counsel (www.venablepark.com) Ms Park is a financial analyst, attorney, finance author and regular guest on North American media. She is also the author of the best-selling myth-busting book "Juggling Dynamite: An insider's wisdom on money management, markets and wealth that lasts," and a popular daily financial blog: www.jugglingdynamite.com
My hometown Barrie, is one hour north of Toronto.  Here, the average selling price in September 2015 for a detached home was 476K, up 24% from September 2014.  Recent data suggests that the average price gain since March 2016, is now more than 40%.  Meanwhile like most of the country, wages are stagnant and employment falling.  This from last September's CMHC Outlook report for Barrie:
Full-time positions have declined for all age groups. The decline in full-time employment was most intense for the 45 to 64 year-old age group, but part-time jobs increased for this group. The job losses in the accommodation and food services sector were particularly severe, which was surprising since it would have been expected that more Americans would cross the border to visit cottage country, given the favourable exchange rate. Also, after relatively strong growth, employment in manufacturing and construction have declined in 2016, but the longer term growth trend is expected to resume, particularly in construction, given the number of starts this year. Employment growth in manufacturing may be limited since many manufacturing industries located in Barrie are technology based which are not labour-intensive.
So what is booming in Barrie other than real estate, lending and brokers?  Well the construction folks are all driving new, long-lease trucks, and there are a whole bunch of tattoo parlors and cheque cashing franchises everywhere.  Solid economy?
Asset bubbles are frenzied madness that end up costing families, lenders, taxpayers and our economy for years afterwards. As usual, government underwriting of mortgages and risk to lenders is a major catalyst in creating the bubble.   Finally, the numbers get so garish and rents so unaffordable, that politicians are forced to take dampening measures.
Over the past couple of years, real estate transactions and related services have driven some 60% of Canada's GDP growth, making up some 12% of our now extremely levered, fragile economy.  And while those feeding on this frenzy insist we can't afford to let the air out of the balloon, allowing it to become even more insane and risk-concentrated is not a solution.  The debt-tab amassed will be paid through a painful period of defaults, foreclosures, price declines, lost revenue, write-offs and slower growth for years to pay down the balance.
Too late, today Ontario's announcement of a 15% foreign buyers tax, as well as expansion of rent controls, will start dousing the speculative fires.  The introduction of a similar foreign tax in Vancouver preceded a 40% decline in sales volume year over year into February 2017.  Declines in sales volume usually precede price declines by a few months.  We've earned the mean reversion coming, but no one will like the give back period.
Ontario plans to help cool a hot housing market by bringing in a 15-per-cent foreign buyer tax, expanding rent control, allowing Toronto to impose a tax on vacant homes and using surplus lands for affordable housing.  Here is a direct video link.
STAY INFORMED! Receive our Weekly Recap of thought provoking articles, podcasts, and radio delivered to your inbox for FREE! Sign up here for the HoweStreet.com Weekly Recap.