April 21, 2017 | An Exciting Time for Gold, Silver and More!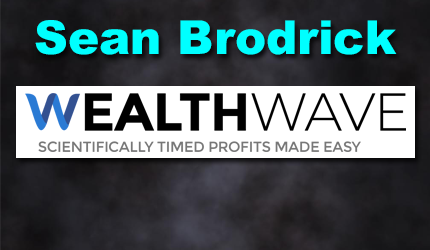 Sean is the natural resource analyst for Weiss Group. You can read his thoughts on gold, oil, cannabis, uranium and other natural resources at Wealth-Wave.com
What an exciting time this has been for gold, silver, oil and more! As a result, more letters keep coming in. (You can check out our last Q-and-A issue here.)
I always appreciate people who take the time to not only read my articles, but write in with questions. So today, I'd like to answer even more of them here. That way, everyone across our Uncommon Wisdom Daily universe can benefit.
So, here are some excerpts from recent letters below.
Sam H. writes:
Concerning the article "Silver Miners Dirty Little Secret," nothing wrong with a little multi-metal diversity. I embrace it.
Thanks, Sam. If you mean you like to invest in silver as well as gold, you're thinking along the same lines I am.
In fact, I favor silver over gold. It's an industrial metal as well as a precious metal. And primary silver mines are much rarer than primary gold mines.
As I mentioned in Wednesday afternoon's article, most silver comes as a byproduct of mining other metals. Only 30% of silver is from primary silver mines. In 2015, 34% of silver came from lead/zinc mining, and 22% came from copper.
So, it's very hard to increase silver supply to meet demand. It's at the mercy of other metals. That tells me silver's price could be more explosive.
Clement S writes:
Why did the price of Direxion Daily Junior Gold Miners Bull 3X ETF (NYSE: JNUG) drop when gold is surging? Does the creation halt affect the price?
Hi, Clement. There are a couple problems here.
First, JNUG is a derivative of a derivative. This fund is aimed to track three times the movement of the VanEck Vectors Junior Gold Miners ETF (NYSE: GDXJ). And the miners in the GDXJ are leveraged to the price of gold.
Second, the GDXJ has a weird problem: It's too popular. So much money has flowed into this fund that the fund managers are running out of stocks to buy. (Remember, they're limited to buying junior precious metals miners.)
Third, a lot of money flowed into JNUG as well. So it is buying too much of the GDXJ, and throwing the market out of whack.
Gold bullion is up 12% in 2017 so far. At the same time, the triple-leveraged JNUG (blue line) is up 1.4%, while the junior mining ETF (orange line) is up 9.4%.
Result: VanEck recently announced they were halting the creation of their JNUG shares because they were running into constraints. This means JNUG trades at a premium to its net asset value. As did GDXJ recently.
Too much money in a too-small fund is bound to cause problems. The good news is VanEck says they're working on fixing GDXJ. Once they're done, JNUG should work smoothly again.
Earl G writes:
Thanks for including the article ("A Yen for Gold") by Sean Brodrick. Over the years I've found him to be very knowledgeable, so I always sit up and read thoroughly any article of his.
Thanks for the kind words, Earl. I'll strive to keep up the good work. Stay tuned. We are coming to a very exciting time in the gold and silver markets.
Mike F writes:
A great piece: "A Slow March to Nuclear War". Although "slow" may be overly optimistic. I really like your easygoing storyteller style! The high school teacher who taught us about the Cuban Missile Crisis was hip enough to tell us that during that dark episode, she and her boyfriend headed for a remote cabin and she gave up her virginity in anticipation of the end of the world. Frankly I think this "crisis" has been trumped up as a distraction.
Mike, thanks for writing. I hope you're right, that this is just a distraction. Because if it's not, it's way too easy for things to go wrong. And something going wrong is almost unthinkable.
This next letter offers an example of what happened during the Cuban Missile Crisis …
Brandon writes:
I had a professor who had been a CIA analyst. He talked about how one day, years ago, he got to meet (former secretary of defense) Robert McNamara.

Robert McNamara had just come back from a meeting in Russia where U.S. officials and Russian officials who had been involved in the Cuban Missile Crisis had had a get-together. Just for fun, to sit and trade translated stories.

Anyway, McNamara met a former sub commander who told him this story. This Russian sub commander had been off the coast of the U.S. with a nuclear-tipped torpedo. Should he fail to get some sort of check-in with the Russian government/military every so often, he was supposed to fire it into the shore at a coastal city.

At one point, he failed to receive his check-ins and was supposed to fire it. But he didn't know if it was because war had started or because his equipment was faulty or what. So he turned around and headed back to the nearest Russian base. He figured either it was a mistake and he was right to do so, or WWIII had started — in which case, who cared; they were all dead anyway. His superiors court-martialed him for refusing to follow orders, but then immediately forgave and pardoned him for not starting WWIII.

McNamara was telling this story and he was rather shaken by the whole thing, since the story all the Kennedy officials had always told each other was that WWIII didn't happen because they made all the right moves and were awesome. And this sub commander had just told him that, actually, WWIII didn't start because this sub commander trusted in the common sense and forgiveness of his superiors, who had not historically been known for forgiveness. This was less than a decade after Stalin.
Thanks for the insight, Brandon. Indeed, in my article, "A Slow March to Nuclear War," I included a link to an article about six separate incidents during the Cuban Missile Crisis that nearly triggered World War III.
The world came a lot closer to Armageddon than we realize.
And I'll say again, if the unthinkable happens, you know the world's financial system will be in for horrific twists and turns. And that's when you'll want to own gold.
That's all the space we have for this week. I may not reply to each of your letters, but rest assured that I read them. Keep them coming. I enjoy hearing from you very much.
All the best,
Sean Brodrick
STAY INFORMED! Receive our Weekly Recap of thought provoking articles, podcasts, and radio delivered to your inbox for FREE! Sign up here for the HoweStreet.com Weekly Recap.