March 13, 2017 | Dealing with Large Lotto Winnings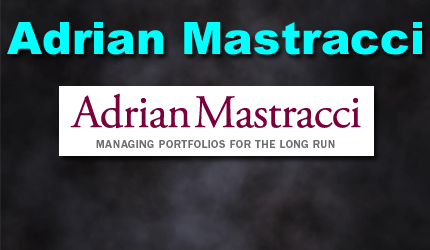 Adrian Mastracci, Discretionary Portfolio Manager, B.E.E., MBA. My expertise in the investment and financial advisory profession began in 1972. I graduated with the Bachelor of Electrical Engineering from General Motors Institute in 1971. I then attended the University of British Columbia, graduating with the MBA in 1972. I have attained the "Discretionary Portfolio Manager" professional designation. I am committed to offering clients the highest standard of personal service by providing prompt, courteous and professional attention. My advice is objective, unbiased and without conflicts of interest. I'm part of a team that delivers comprehensive services and best value in managing client wealth.
Some people are fortunate to win large sums from a lottery.
The latest weekend winners purchased three tickets in BC.
The winners have to carefully mastermind some very personal decisions to make their winnings count.
So, a little thought can make a lifetime of positive difference.
The tax treatment is straightforward – the weekend lotto winnings are not taxed.
However, the investment income generated, such as interest, dividends or capital gains, is included in the tax return every year.
If the winners were to seek my advice, I have a few simple recommendations to begin steering the new fortune:
▶ First and most critical, park the winnings for 3 to 6-months. Yes, park them. Don't get fancy.
▶ Take a breather from the excitement. Don't worry about getting the top rate of return. Put some cash in the checking account and leave the rest for now.
▶ A vacation, say 1 to 3-months, is probably necessary. The large sum winners families may want to get away from the instant limelight. They will be inundated with proposals.
▶ Remember that there is no rush to invest the money. Carve out a specific sum for the pressing needs. Use this for the vacation, paying off debts, gifts for the children and so on.
▶ Consult the investment professional to assemble your game plan over the next 2 to 6-months to. You want to put together strategies to achieve your personal needs and objectives.
▶ Make sure that some funds are directed to your favourite charitable causes.
▶ Invest the remainder over time in a broadly diversified, long-term portfolio. Say to generate a combination of dividends, interest and capital gain incomes.
Last words
More lotto winnings are wasted for lack of a little simple planning, than any other reason. It happens all too easily and frequently.
Someone about to deal with lotto winnings ought to stop and reflect on the implications. More importantly, how one wishes to fare in the future.
Too many have made quick, emotional and perhaps inappropriate decisions about the new wealth. Only to regret them later.
The winnings can be a tremendous boost to the family nest egg. Thoughtful allocation of the windfall will help immensely in delivering lasting values.
Those are the highlights.
It's a simple game plan.
It can be tailored to each situation.
One that makes a meaningful difference.
Bottom line – don't be in a rush.
Congratulations to the winners.
Happy steering.
Best,
Adrian
STAY INFORMED! Receive our Weekly Recap of thought provoking articles, podcasts, and radio delivered to your inbox for FREE! Sign up here for the HoweStreet.com Weekly Recap.