February 13, 2017 | Trump's Economic Trinity!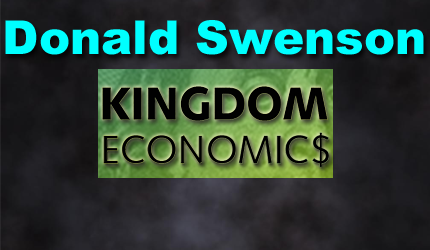 Donald B. Swenson: Born January 24, 1943, Roseau, Minnesota. Graduated H.S. 1961, Moorhead High, Minnesota. Graduated College 1968, Moorhead State University, Minnesota. Designated member of Appraisal Institute (MAI), 1974. Employed with Western Life Insurance Company, 1968 – 71; Iowa Securities Company, 1971 – 73; American Appraisal Company, 1974 – 81. Part-time teacher/valuation consultant/bartender, 1979 – 2008 (taught workshops at Waukesha County Technical Institute, Wi. and Madison Area Technical College, Wi.). Retired 2008 (part time teacher/blogger), AZ. Self educated economist/philosopher/theologian: http://kingdomecon.wordpress.com.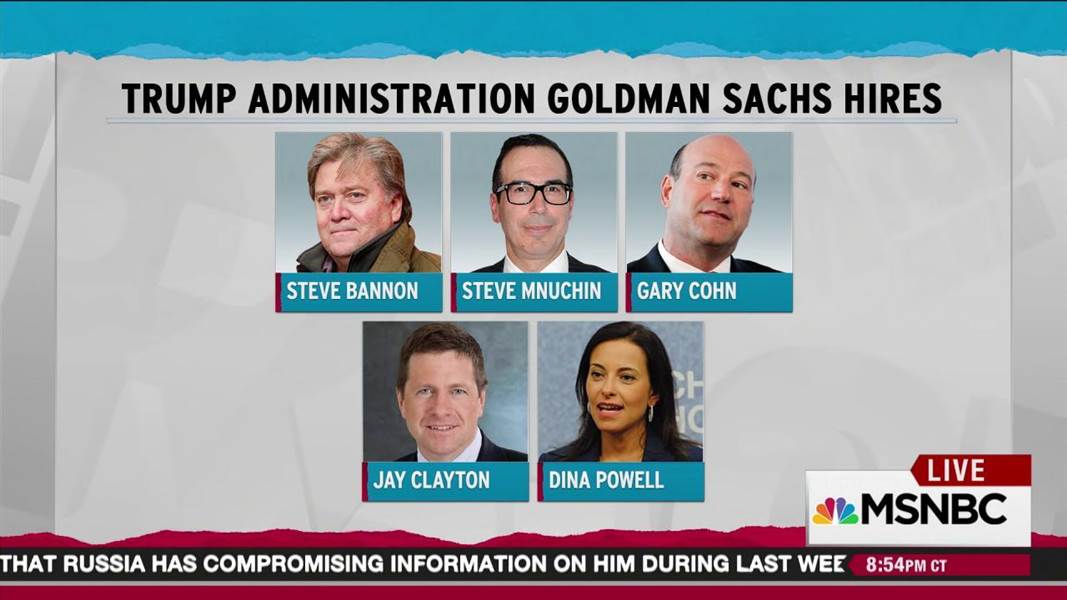 The above Trinity (Bannon, Mnuchin, Cohn) are prior Goldman Sachs loyalists!
Peter Navarro is my only hope as a sound thinker on economic issues!
Trumponomics will likely be determined by a Trinity of financial elites who work directly with the Donald in Washington D.C. to create economic policy. These three elites who have the ear of the Donald are: Gary Cohn, Steve Mnuchin, and Peter Navarro. Gary heads up the National Economic Council (located in the West Wing of the White House), Steve Mnuchin, Secretary of the Treasury, is located next door to the White House, and Peter Navarro, will head up the National Trade Council, located within the White House. This Trinity will likely battle for the ear of the Donald on all economic issues.
Later in 2017, the policy team will include the three-person Council of Economic Advisers, the Commerce secretary, and a U.S. Trade Representative. These elites are still being selected or confirmed. My sense is that the above Trinity, however, will deal with all the difficult issues which we will face in the coming months/years. The only person who I currently support as sound in his economic thinking is our new adviser for the National Trade Council, Mr. Peter Navarro. Peter's thinking is basically sound IMO!
The mindset of Gary Cohn and Steve Mnuchin, both Goldman Sachs insiders do not have my confidence or support. Also Steve Bannon, who is Trump's key policy adviser, has prior Goldman Sachs connections. His thinking is suspect! So is Wall Street well represented within our new Trump administration? I think so! The one solid voice of reason, based upon my review of Peter's documentary called, 'Death by China', may be overshadowed by the Goldman Sachs team of insiders. We will need to watch what happens as events progress going forward.
Death by China is well worth watching IMO as this documentary covers trade policy thoroughly and fairly. As of today, our trade policy is in a mess and this area of economics is where events could get interesting in 2017. Watch 'Death by China' here: http://deathbychina.com/. The one area of economics which Peter does not cover, however, within this documentary is our corrupt cyber currencies and the cyber exchange rates. Peter seems to think that our currency units are physical 'things' which exist within time/space and this IMO is invalid thinking.
In reality, our cyber currencies are 'imaginary' units of consciousness (see my prior missive on the nature of 'consciousness' for details). Currency exchange rates float and fluctuate daily within our computer driven cyber markets. Cyberspace is the location of all our currencies today. These cyber currencies create confusing 'beggar-thy-neighbor' relationships which distort and manipulate trade transactions among trade counterparts. As exchange rates are manipulated UP and DOWN by our Central bank policy makers, trade is affected and it favors one country at the expense of another. This happens because we now live with 'imaginary' cyber currency units (globally).
My sense, as of today, is that the Trump economic Trinity will continue all the existing trade distortions and corrupt banking policies (now being practiced) as his team of advisers is missing a sound money person. The only real sound money person who has had the ear of the Donald in the past was Dr. Judy Shelton, who IMO has the real understanding of currency exchange rates and their need for some STANDARD of value to serve as a reference point for trade valuations. Judy is not being considered for a policy position as of now. This is unfortunate IMO!
Dr. Judy Shelton is an economist with expertise in global finance and monetary issues. She is Co-Director of the Sound Money Project at Atlas Network. Shelton is the author of Fixing the Dollar Now: Why US Money Lost Its Integrity and How We Can Restore It (2011), The Coming Soviet Crash (1989), Money Meltdown (1994), and "A Guide to Sound Money" (2010). Her international economics articles have been published by the Wall Street Journal, the New York Times, Washington Post, Financial Times, Nihon Keizai Shimbun, and El Economista. Shelton holds a Ph.D. in business administration from the University of Utah.
So as of today, I am very disappointed at the team of advisers which Mr. Trump has selected for his 'ear'. Peter Navarro may not survive the tussle within the White House (from Goldman insiders) and without a sound money person like Dr. Judy Shelton, we will likely see our DEBT continue to go UP and UP. Our National Deficits will continue to go UP and UP. Currency exchange rates will have NO reference point for valuation of trade and our Central bank policies of manipulation and distortion will continue. Where is the real change in policy thinking? I see more of the same and no real meaningful change going forward. This is unfortunate!
We might witness some 'black swan' event emerging on the international scene to change current thinking and trends. What might this be? Russia and her advisers could offer hope for change. China may demand a sound money alternative to the dollar. The index markets (now all electronic) could create a change in confidence as the bubbles continue to grow. We live with a HOUSE OF CARDS for our economic system and the one sound website which reveals this reality is: http://www.usdebtclock.org. So watch this website daily as we move forward under the TRUMP TRINITY! Enjoy! I am: https://kingdomecon.wordpress.com.
STAY INFORMED! Receive our Weekly Recap of thought provoking articles, podcasts, and radio delivered to your inbox for FREE! Sign up here for the HoweStreet.com Weekly Recap.