February 13, 2017 | This Is Why You Don't Own A Lot Of Stocks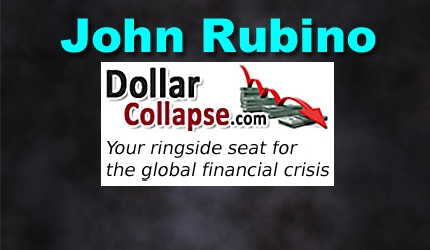 John is author or co-author of five books, including of The Money Bubble, The Collapse of the Dollar and How to Profit From It, Clean Money: Picking Winners in the Green-Tech Boom and How to Profit from the Coming Real Estate Bust. A former Wall Street analyst and featured columnist with TheStreet.com, he currently writes for CFA Magazine.
You'd think that by now every relevant measure of stock market overvaluation would have been converted into a chart and circulated throughout the blogosphere. But Zero Hedge has come up with a new one depicting how long the typical wage slave has to work to buy the typical stock. And – surprise – it shows historic, egregious overvaluation which, if history is any guide, implies a crash is close at hand.
How did workers come to be priced out of their slice of the American capitalist pie?
First, an ever-rising share of the new wealth being created – in the form of corporate profits – is being siphoned off by said corporations, leaving less for the people depicted in the above chart.
Second, monetary policy has been so insanely loose in recent decades that the hot money thus created is pouring into equities, pushing up their market value.
Combine these two trends and you get greater concentration of wealth at the top and increasing difficulty on the lower rungs of the economic ladder. Which in turn explains President Trump, Brexit, Marine Le Pen and all other manner of political upheaval around the world. Middle and formerly middle-class voters, who overwhelmingly outnumber the 1%, are done being harvested and will now vote for anyone, right or left, who promises to take back what's been stolen.
So yes, history remains a good guide to the future. But maybe a different slice of history. Instead of 1999 or 2007, where stock market crashes were followed by a return to more-or-less statistically normal times, the French Revolution or the 1929 crash, after which things changed radically, might be worth studying.
STAY INFORMED! Receive our Weekly Recap of thought provoking articles, podcasts, and radio delivered to your inbox for FREE! Sign up here for the HoweStreet.com Weekly Recap.