January 9, 2017 | Managing Your Family Nest Egg Sensibly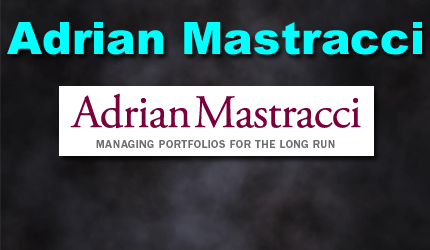 Adrian Mastracci, Discretionary Portfolio Manager, B.E.E., MBA. My expertise in the investment and financial advisory profession began in 1972. I graduated with the Bachelor of Electrical Engineering from General Motors Institute in 1971. I then attended the University of British Columbia, graduating with the MBA in 1972. I have attained the "Discretionary Portfolio Manager" professional designation. I am committed to offering clients the highest standard of personal service by providing prompt, courteous and professional attention. My advice is objective, unbiased and without conflicts of interest. I'm part of a team that delivers comprehensive services and best value in managing client wealth.
"Many are concerned about investing the family's precious nest egg.
A simple solution adopts sensible wisdom that fits with the nest egg's mission."

Managing the investment game plan requires much careful thought.
Especially at this time of year when the RRSP, RRIF and TFSA takeover headlines.
Investors spend little time establishing policies and strategies.
Few investors actually follow a personal game plan.
Too often, this results in a collection of flavour of the day investments.
Not to mention the array of knee-jerk reactions to market moves.
Prospective investors often ask, "What should I be investing in the year ahead?"
My answer is to first ascertain the financial objectives you're trying to achieve.
For me, investing has always been and continues to be a long-term journey.
Start sketching where you envision the family portfolio in 5 to 10 years.
These queries get your dreams flowing off and running:
Have you prepared a recent retirement projection?
Do you have a well-designed game plan to get there?
Are your investment risks too high for comfort?
How do you invest during a market decline?
Successful management of your nest egg is first about setting realistic expectations.
Then, and only then, you can proceed to investing the capital.
Core ideas
It's always a good time to review your portfolio.
Let's preface it with a dab of ageless market wisdom:
Your portfolio can shrink every time it's tinkered with.
Managing a diversified portfolio means owning something you don't like.
Accepting stock losses is one of the hardest things to do.
Few have the patience to hold short-term cash waiting to invest long-term.
An old French proverb reads, "Buy on the cannons, sell on the trumpets".
Four most dangerous words of investing are, "This time it's different".
Applying common sense helps ease the scope of your job.
I summarize my core management ideas:
Expectation: Revisit your portfolio prospects. Reflect on which is more important: growth or preservation. Perhaps, balanced is best. It makes a difference on design.
Diversify: Allocate your money into fitting asset classes. Equities are exciting, but don't exclude boring bonds and cash instruments. Real estate is also a good fit.
Mix: Decide on your asset mix and invest within it. Rebalancing is a sound practice. Yes, sell some leaders and buy some laggards as per the targets. Just stick to quality.
Global: Own a piece of the entire rock. Sprinkle the nest egg around the world. Your biggest allocation may be Canada. Then think about other desirable geographies.
Profile: Your investor profile should not change frequently. Neither in good, or bad markets. You may find it more comforting to invest gradually, rather than all at once.
Sizzle: Skip the exciting chase for those sizzling hot sectors. They often chill down rather quickly. Besides, it's easy to miss the exits when time is ripe to make changes.
I do not obsess about which sectors turn out leaders or laggards.
Rather, I pay close attention to total portfolio composition.
My philosophy is to include as many sectors and geographies as possible.
It's not foolproof, but it delivers more often than not.
Investors can't control market directions.
They can control every portfolio idea I mentioned above.
Manage your nest egg with a simple approach you control.
If your present system is not working, try my sensible one.
I'm available for discussion.
Adrian
STAY INFORMED! Receive our Weekly Recap of thought provoking articles, podcasts, and radio delivered to your inbox for FREE! Sign up here for the HoweStreet.com Weekly Recap.